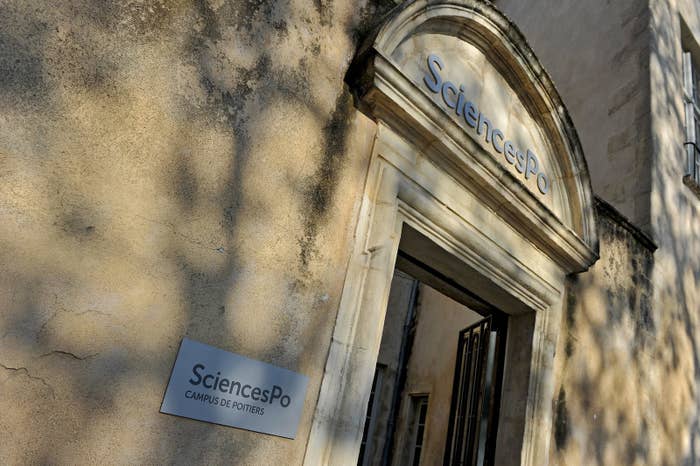 A prestigious international affairs university in Paris has canceled events by speakers critical of Russian President Vladimir Putin to protect exchange relationships with Russian universities, a source at the university told BuzzFeed France.
The Paris School of International Affairs, also known as Sciences Po, was slated to host a January 19 talk by American investigative journalist David Satter, who was banned from entering Russia.
Satter's latest book, The Less You Know, the Better You Sleep: Russia's Road to Terror and Dictatorship Under Yeltsin and Putin claims that the Russian security services carried out a 1999 string of apartment bombings in three Russian cities with the intention of pinning them on Chechen terrorists. Hundreds of Russians died in the attacks, galvanizing the country around a tragedy sometimes called Russia's 9/11 and bringing Putin to power.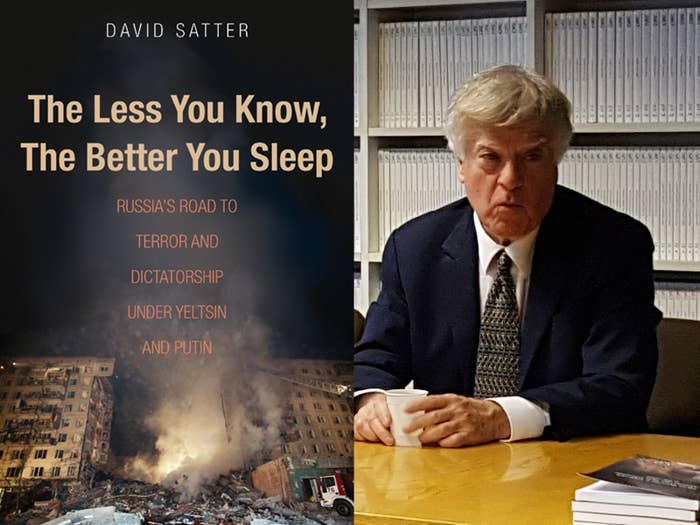 Two days before the talk was to take place, the announcement of the event, shown in this screenshot a university source provided to BuzzFeed France, disappeared from the Sciences Po website.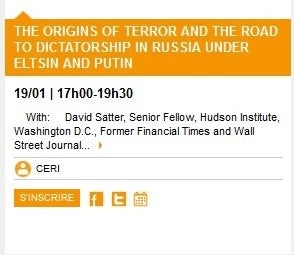 Satter said he was informed by a friend that he was no longer welcome at Sciences Po, which had hosted him in February 2014 to speak about the Kremlin at a conference titled "Kiev-Moscow-Sochi: The escalating dangers."
Sciences Po has relationships with three Russian higher education institutions, Moscow State University Lomonosov, the Higher School of Economics of Moscow and the Moscow State Institute of International Relations, according to the French university's website. Satter believes Sciences Po canceled his talk due to fears of reprisal from Russia.
A Sciences Po staff member told BuzzFeed France that the center slated to host the talk "censored themselves in advance, which is a great pity."
"The most likely scenario is that they feared for the academic exchange agreements with Russia," the staff member said. "I think that they also feared that their on site students might be expelled," referring to Sciences Po students who are currently studying at partner institutions in Russia.
"It is the direction that the Center for International Research has been taking lately," the employee said.
"A few months ago, the Center refused to welcome the Ukrainian Prime Minister who is not in the good books of Moscow," they told BuzzFeed France. "After a conference on Chechnya [in May 2016], the Center received complaints from the Russian embassy. This time, they have censored themselves in advance. It was brutal."
Jean-François Bayart, who ran the Center for International Research, or CERI, between 1994 and 2000, told BuzzFeed France he was "outraged" by the decision.

"When I heard CERI's justifications, I couldn't believe it," he said. "The worst part is the whole thing is assumed. They clearly say that the conference risked compromising the exchanges with Russia. Did the Russian Embassy intervene? I don't think so. CERI censored themselves on their own."
After CERI's cancellation, Satter delivered his talk at the Paris office of the independent journal, L'Esprit.
"I have given talks at Oxford and Cambridge, my book is published by Yale University," he told BuzzFeed France. "Therefore, it is not my credibility that is in question; it is the topic that is embarrassing. This case illustrates perfectly the title of my book."
Last September, Sciences Po canceled a talk by the Dalai Lama for fear of Chinese reactions. CERI's communications department and its director did not return phone calls and emails from BuzzFeed France requesting comment.
This post was translated from French.