Catherine Blein, a National Front candidate running in France's parliamentary elections, has been suspended by her party after BuzzFeed News reported hateful statements she made online against Jews, Muslims, refugees and LGBT people.
Blein is a regional councilor in Brittany. She's written on Facebook and Twitter that Muslims "want to conquer the world" and said that France must "eradicate" Islam to avoid becoming "slaves to sharia."
She's also posted derogatory comments about LGBT people, Jews, and refugees. For example, after the partner of Xavier Jugelé, the gay police officer killed in the April 20 Champs-Élysées terror attack, delivered a eulogy for him, Blein tweeted that "every opportunity is good to bring homosexuality into our lives."
"I have always said that Islam is incompatible with our Republic. And I never post on Facebook," Blein told BuzzFeed News Thursday. She was spotted the same day at a Marine Le Pen campaign event in Brittany.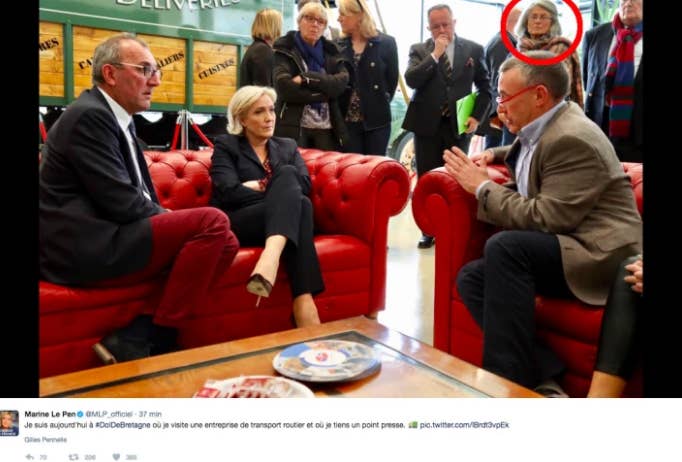 Le Pen, who faces independent Emmanuel Macron in this Sunday's presidential vote, has worked to "de-demonize" the far-right National Front, long known for its anti-Semitism.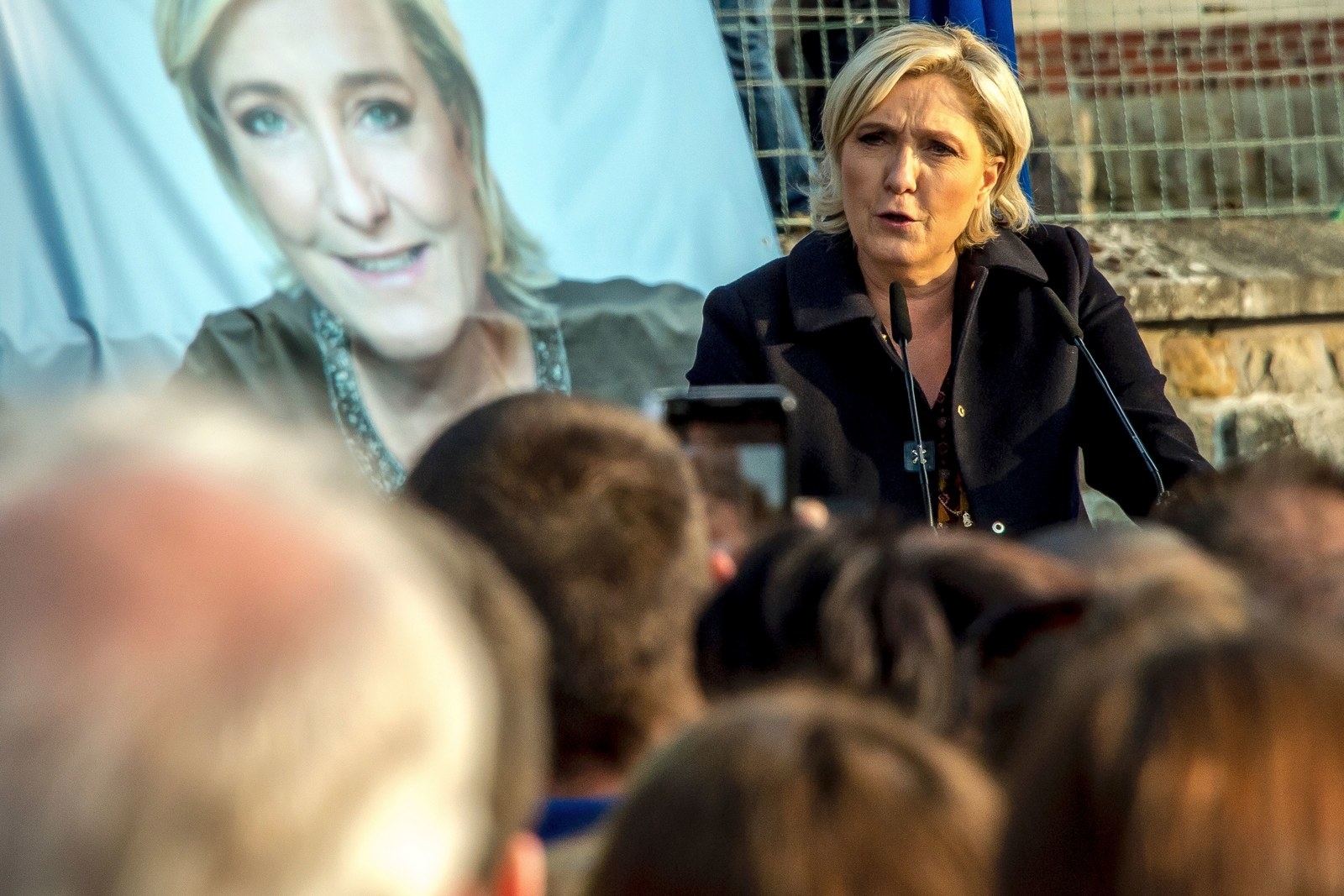 BuzzFeed News spoke with Blein Friday to discuss her anti-Semitic, anti-Muslim and anti-LGBT statements on social media — and she doubled down.
In an hour-long interview, the candidate reiterated her views that there are too many Muslims in France and immigrants represent an "invasion" of the country.
"I say what I think," Blein told BuzzFeed News. "[Muslims] do not understand what secularism is. They cannot understand how to adapt to secularism."
"Macron, when he's president, he's going to dinner at the CRIF [an acronym for a group representing Jewish institutions in France]," Blein said. "It is ... a kind of custom which has, originally, a particular meaning ... I will not say more. But it means something ... You'll see."
"I know a lot of good people who dislike Jews," she told BuzzFeed News.
Of the slain police officer Xavier Jugelé, Blein said, "The homage paid to this unfortunate cop was mainly to promote homosexuality. You know, I have nothing against the homos who stand in their corner. But I am against marriage, for example. A marriage is between a man and a woman. A family is a father, a mother, and children."