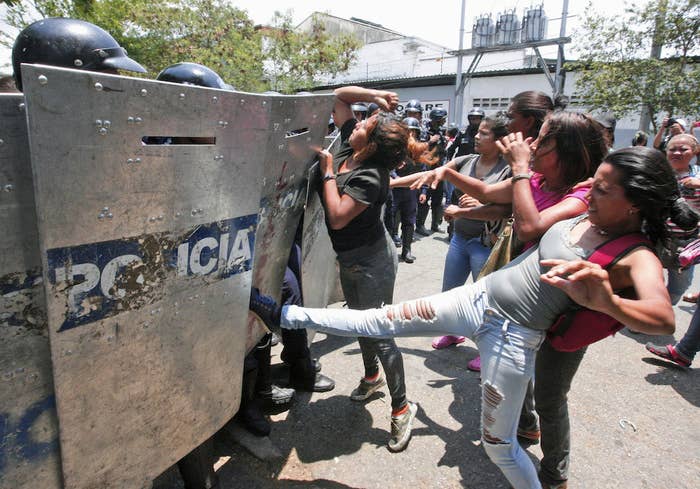 A fire at a police station in Venezuela has killed at least 68 people.
Violent scenes followed the fire on Wednesday, in the city of Valencia in Carabobo state, as relatives of the detained prisoners waited to find out if they had died.
Police could be seen using riot shields and Venezuelan media reported the use of tear gas to disperse the crowd.
Prosecutors have vowed to investigate the circumstances of the fire, reportedly sparked by rioting prisoners in the police station's cells.
Carlos Nieto, head of Una Ventana a la Libertad (A Window on Freedom), an association that monitors conditions in Venezuela's jails, said that a mattress was set alight in an attempted jailbreak, after a police officer had been shot in the leg. State official Jesús Santander confirmed that one person was shot.

Tarek William Saab, Venezuela's attorney general, said on Twitter that four separate investigations were underway and confirmed that 66 of those killed were male detainees, while two were female visitors.
Santander said that the state would provide assistance to the bereaved families, including funeral costs, adding that the state was in mourning.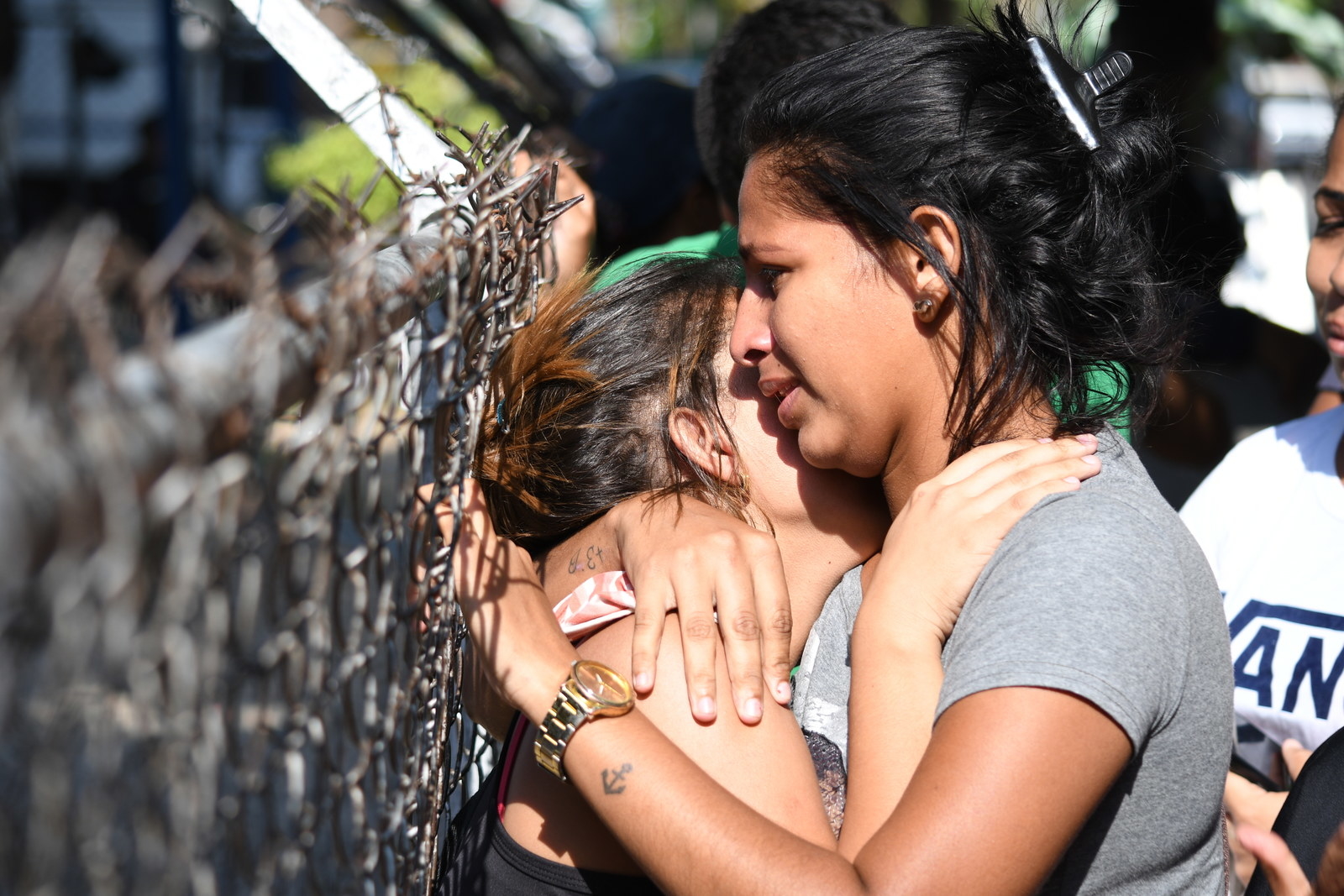 Aida Parra, the mother of a prisoner, told the Spanish news agency EFE, "I don't know if my son is dead or alive! They haven't told me anything."
Media reports quoted workers at the scene as saying that the police facility only had official capacity for 60 detainees.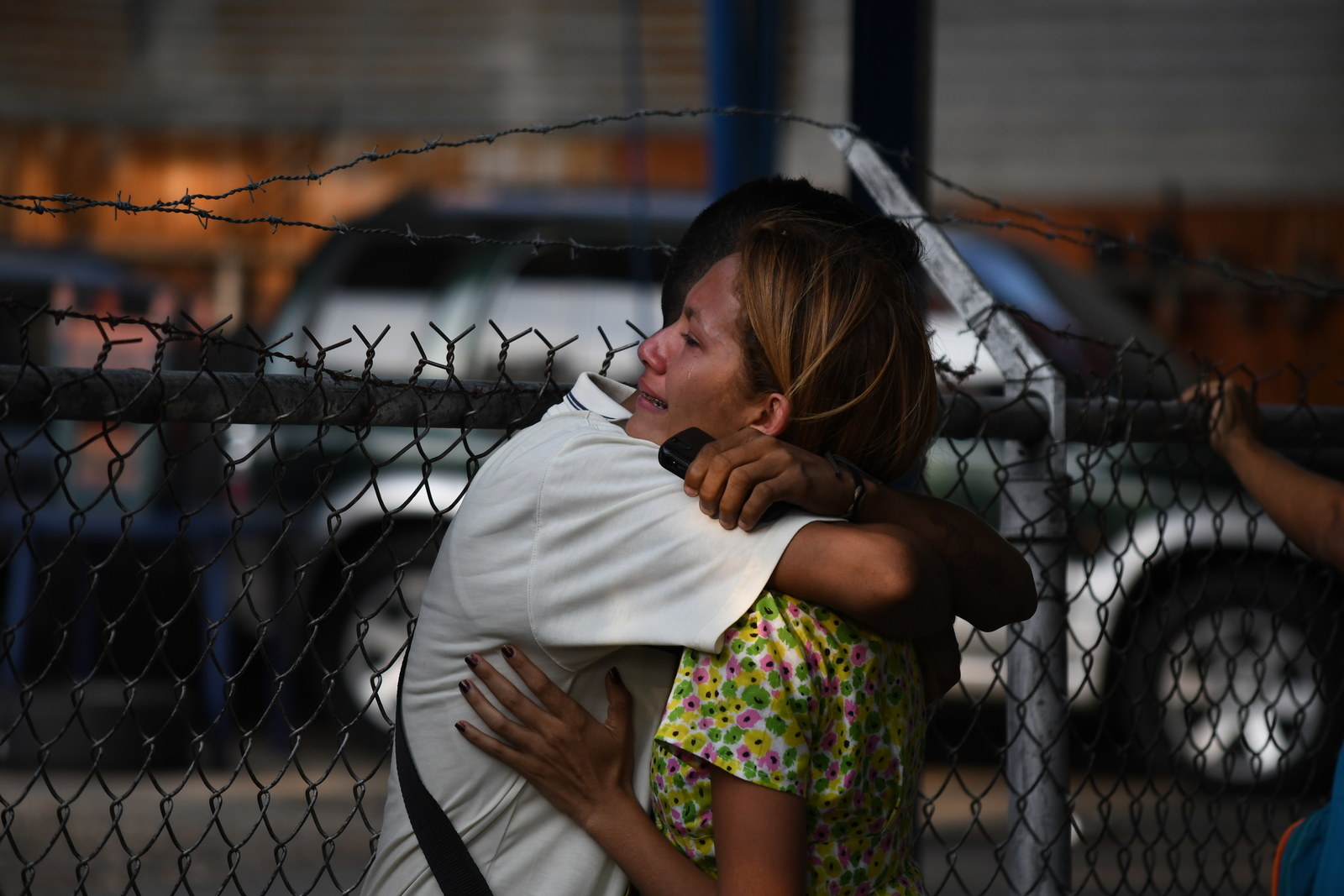 Venezuela's prisons are chronically overfilled and rife with violence. According to the research organization InSight Crime, in 2015 there were almost 50,000 prisoners packed into 35 jails designed for a total of 19,000 detainees. Almost two-thirds of these were awaiting sentencing.
Nieto, of Una Ventana a la Libertad, said that police holding facilities were sometimes five times over capacity.