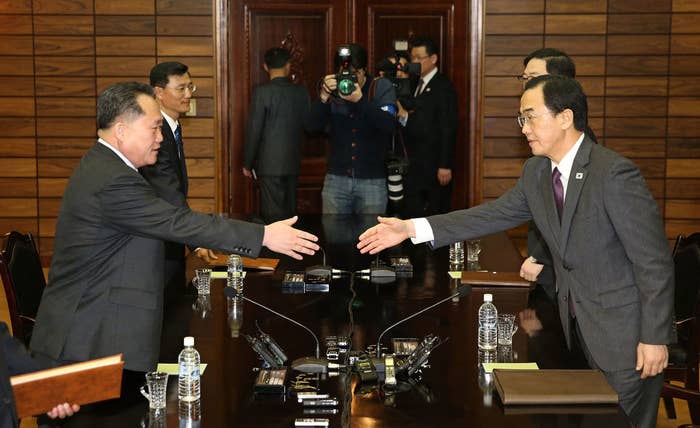 The leaders of North Korea and South Korea will meet at a historic summit next month, marking the culmination of the recent thawing of a traditionally hostile relationship.
Kim Jong Un will meet South Korean President Moon Jae-in on April 27 in what will be only the third such meeting between the two powers, the Yonhap News agency reported.
The meeting was agreed at preliminary talks in a North Korean border village in the demilitarized zone on Thursday.
"Over the past 80 days or so, many events that were unprecedented in inter-Korean relations took place," said Ri Son Gwon, the head of Pyongyang's delegation.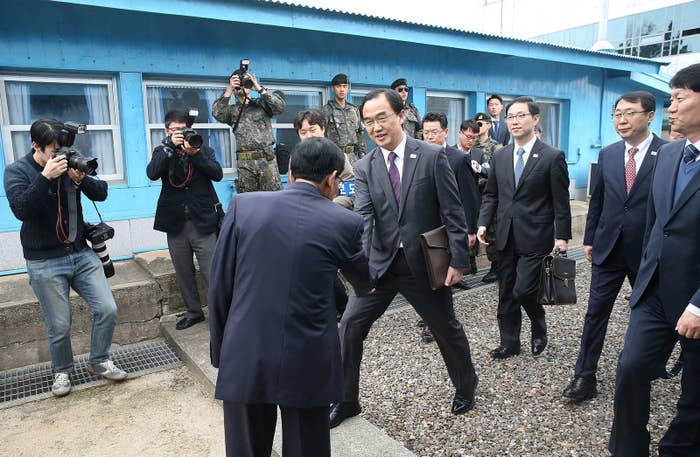 A new period of more cordial relations was ushered in by the Winter Olympics in Pyeongchang, where athletes from the two nations entered the opening ceremony as a unified Korean team.
Kim's sister Kim Yo Jong, also a high-ranking figure in North Korean politics, not only attended on Pyongyang's behalf — becoming the first member of the Kim dynasty to visit the South since the end of the Korean War in 1953 — but also shook President Moon's hand.
As part of its diplomacy efforts, the South is sending some of its wildly popular K-pop stars north for a series of concerts.
The North has signalled it is willing to hold talks with the US, ending a war of words over its weapons program. Just months previously, tension had been rising in the region over the North's nuclear and missile tests.
US President Donald Trump has said he is preparing to meet with Kim at an unprecedented summit expected sometime in late May or June.