This Is What The "Polar Vortex" Really Did To A Lake Michigan Lighthouse
After numerous old photos of frozen lighthouses began circulating on the internet this week, BuzzFeed went to find out how the record cold spell truly transformed a Lake Michigan landmark.
This is the Grand Haven Front Lighthouse, located on Lake Michigan. It was completely covered in ice Thursday after bitter cold paralyzed the region.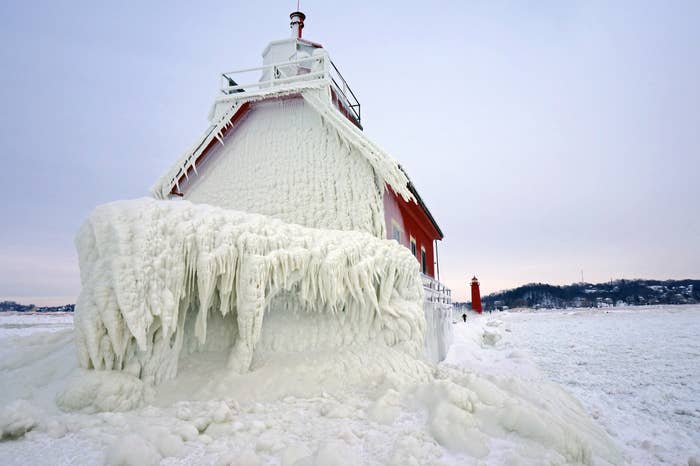 The pier that leads to the lighthouse was also frozen over, battered this week by spray from Lake Michigan and heavy snow.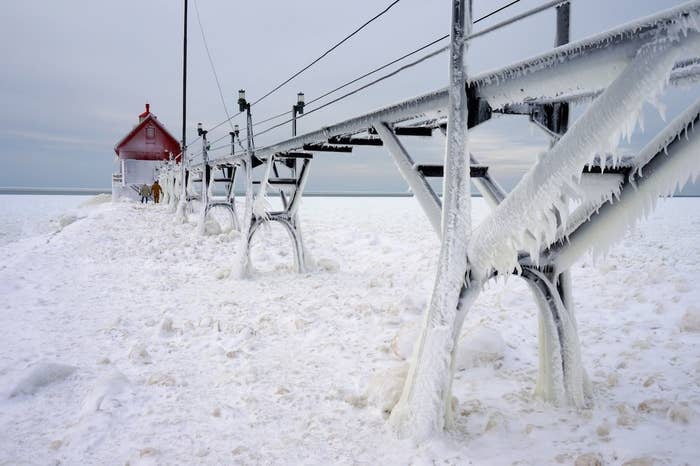 Ice collected on virtually everything leading to the lighthouse, including an elevated catwalk.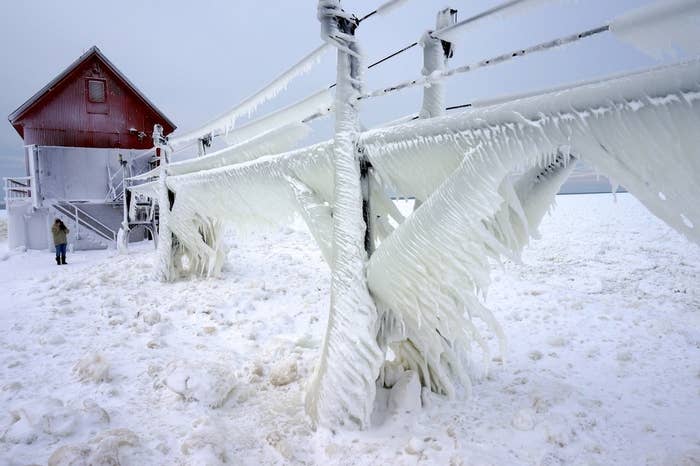 The wind sculpted the ice into beautiful and terrifying structures.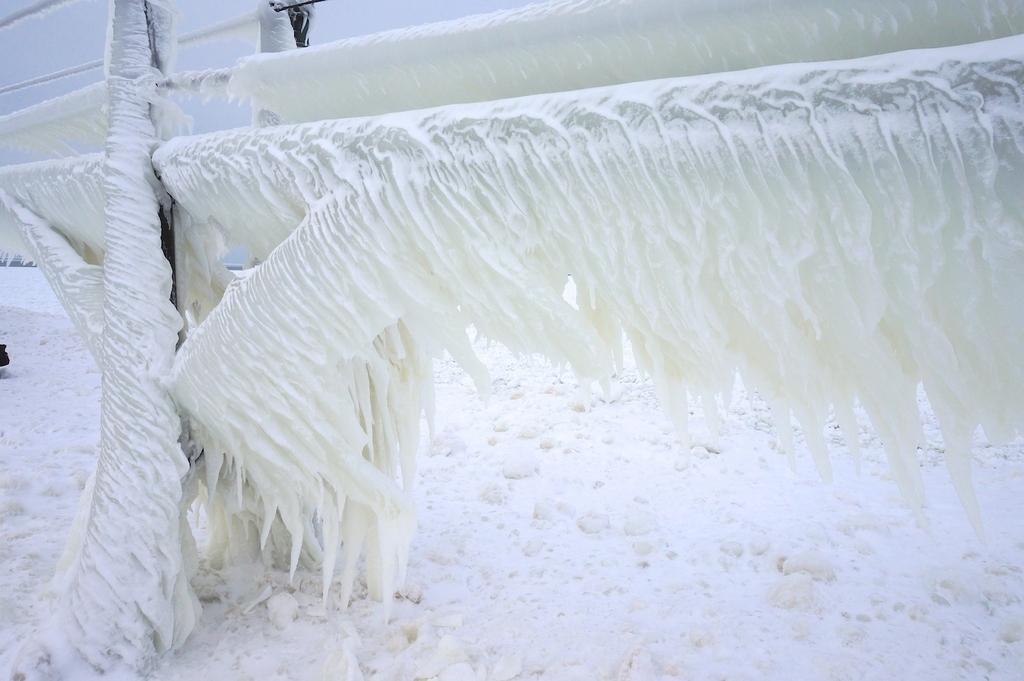 Frozen water clung to the catwalk used to deliver power to the front lighthouse.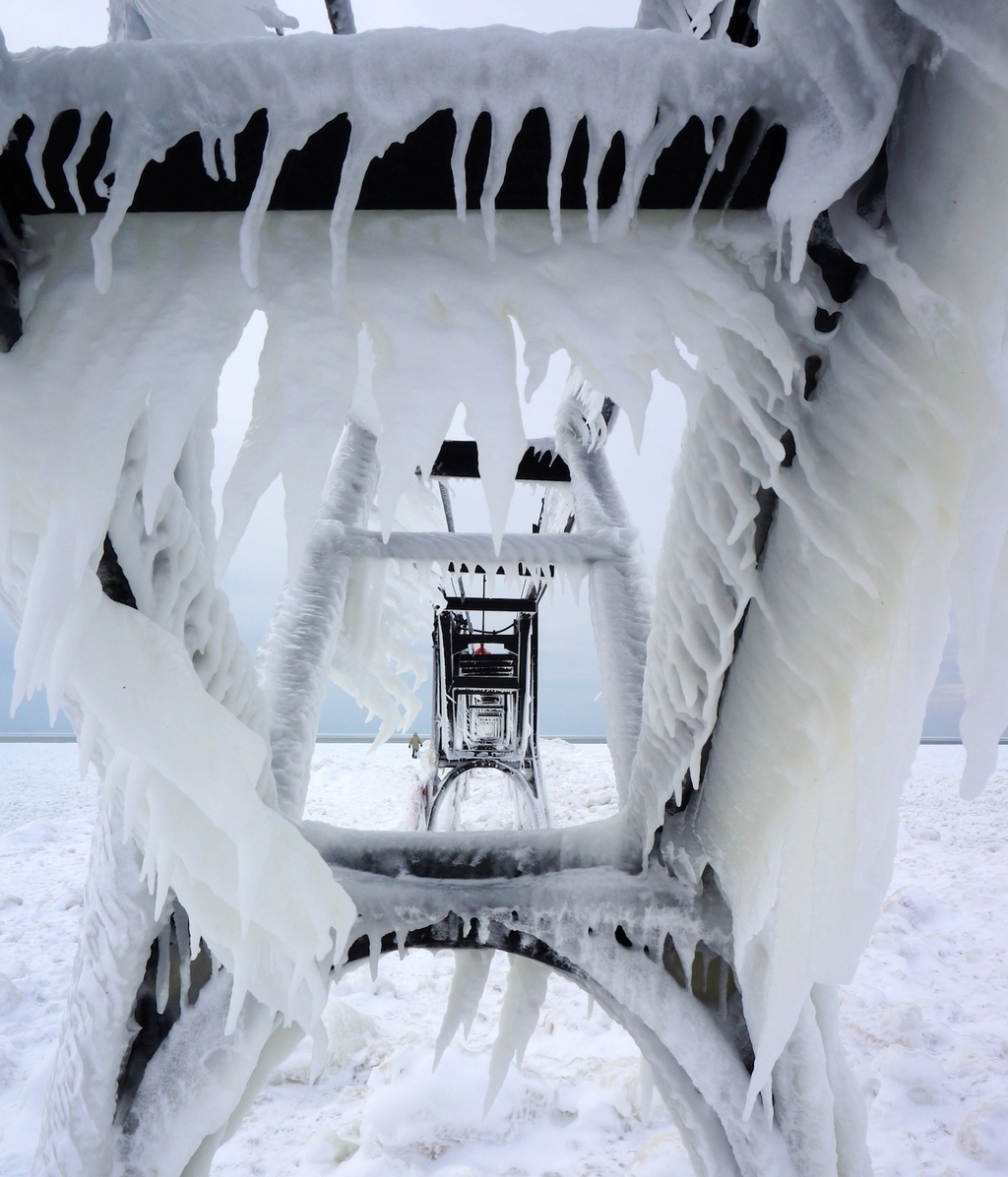 The ice-covered pier and rear lighthouse blended in with the frozen lake.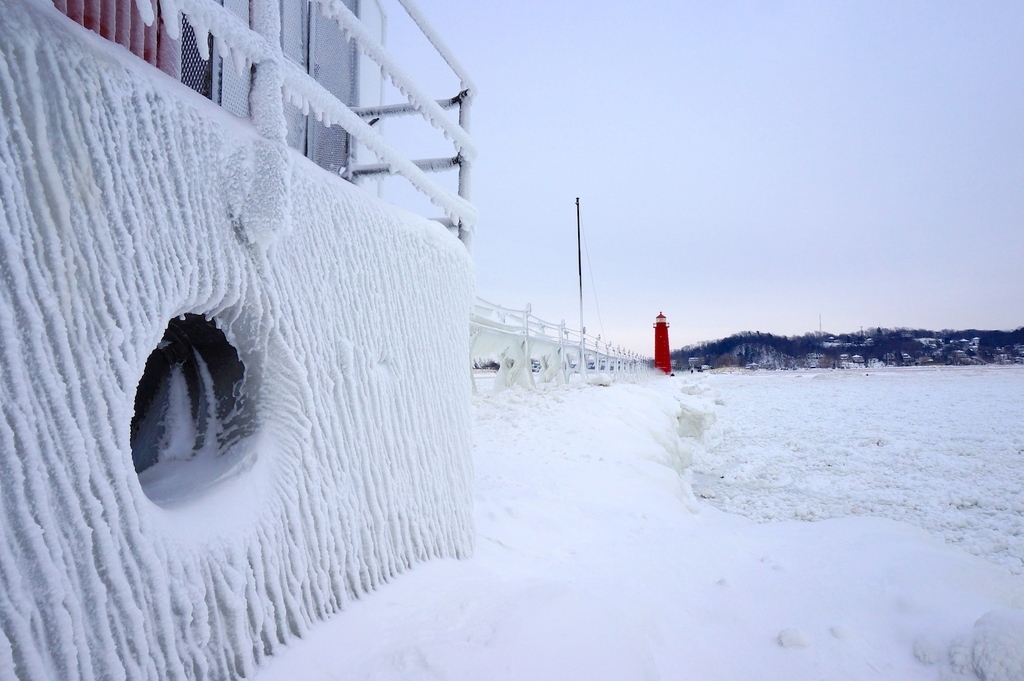 Few people dared to venture out onto the treacherous pier, where wind chills were near 5 degrees.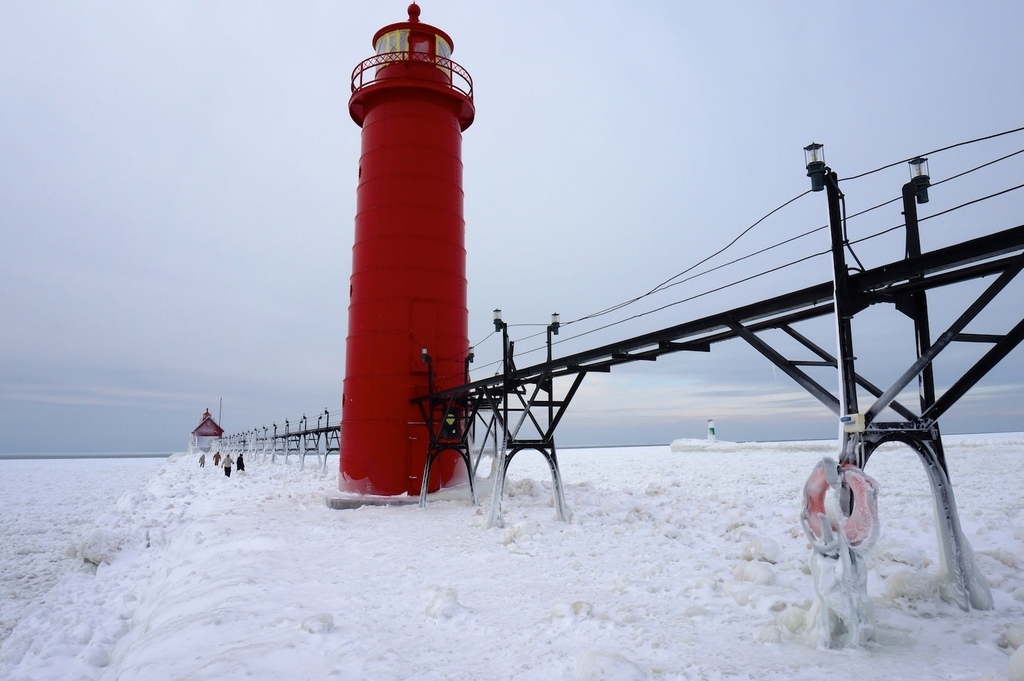 In the event of an emergency, it would probably be best to reach for a cell phone.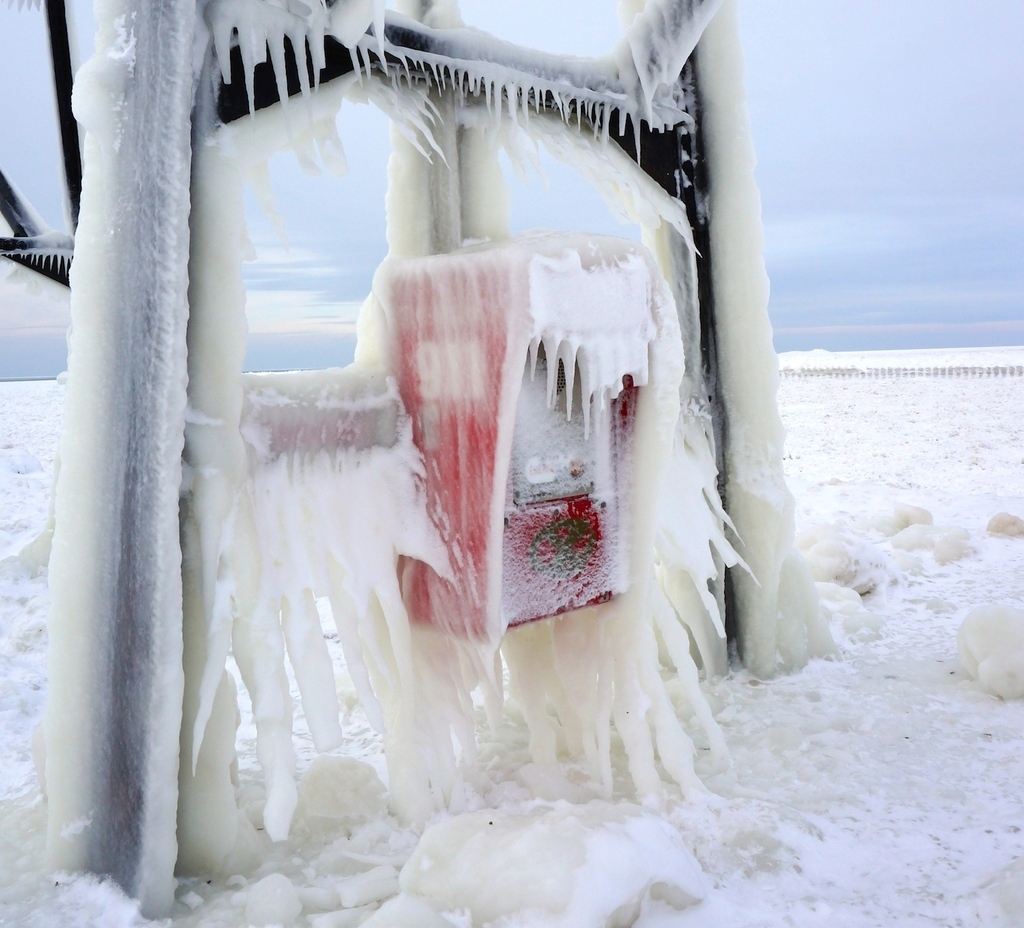 If someone should fall into the icy lake, good luck using this life preserver.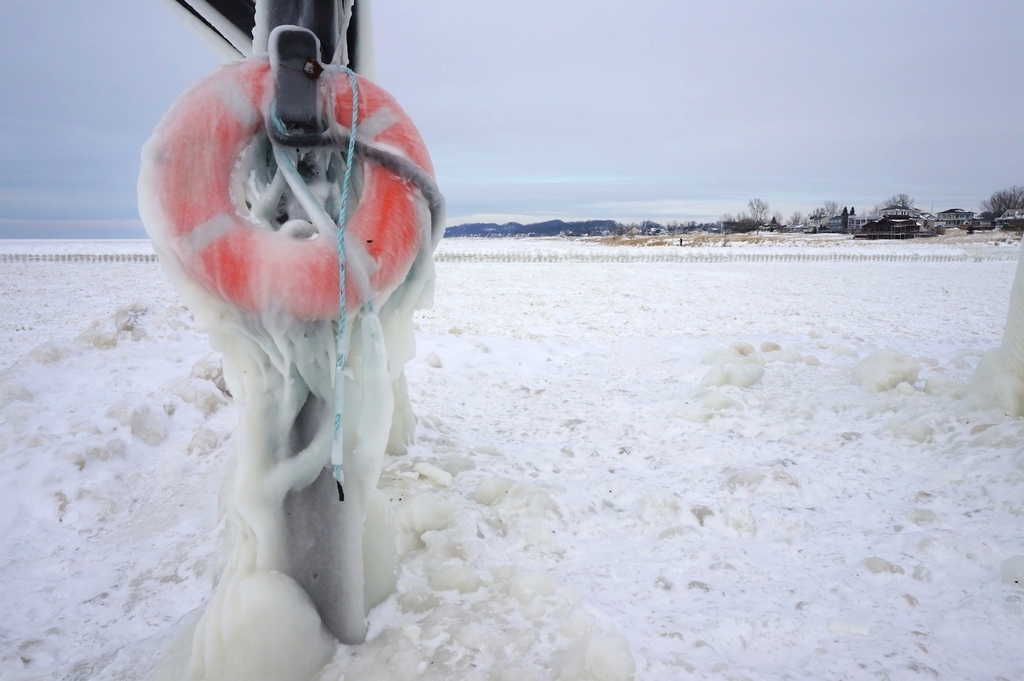 Lake Michigan was covered in thick ice that resembled large, slippery cauliflowers.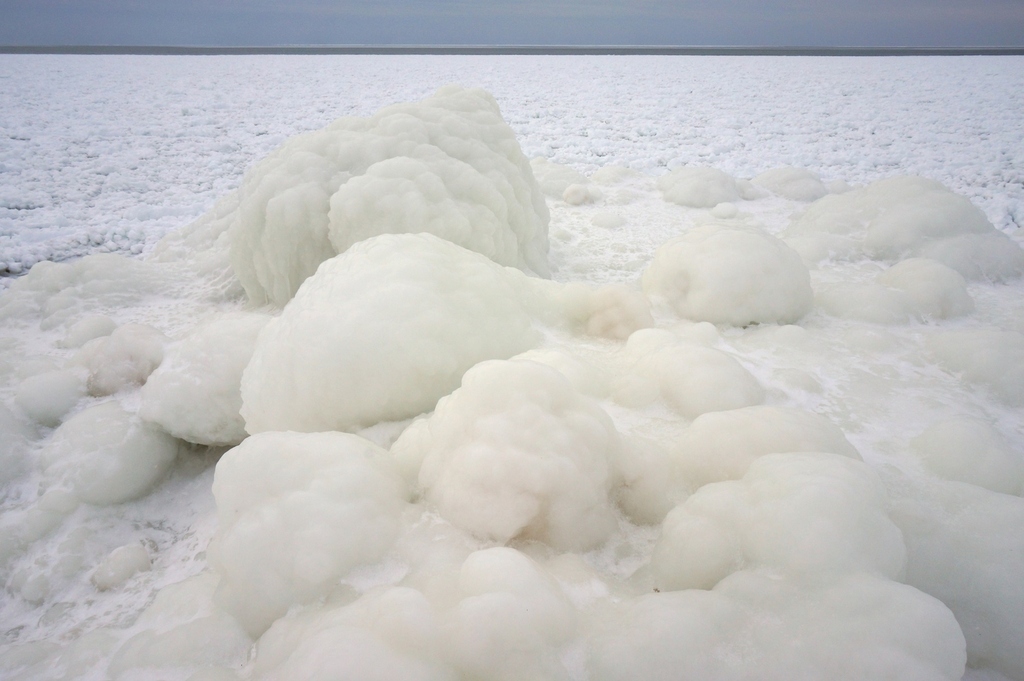 The beach, a major attraction in the summer, was completely frozen in ice and snow. Several residents said it was the worst they had ever seen here.