The Great Lakes, which hold nearly one-fifth of the surface fresh water in the world, are almost completely frozen over after an unusually cold winter.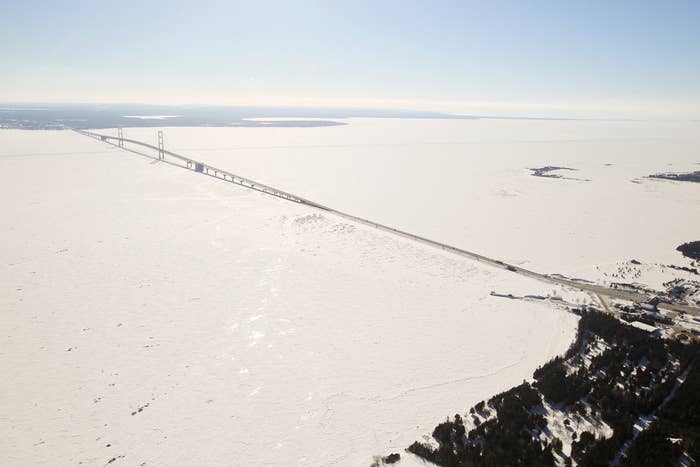 As of Thursday, nearly 90% of the lakes are under a cover of ice, according to the Great Lakes Environmental Research Laboratory.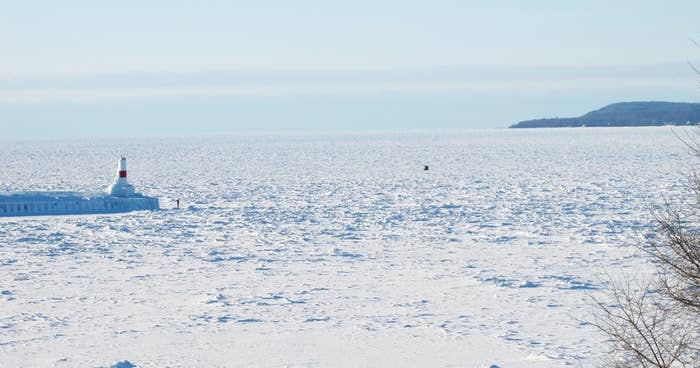 The last time they came this close to being completely frozen over was in 1994, when 94% of the lakes' surface was ice.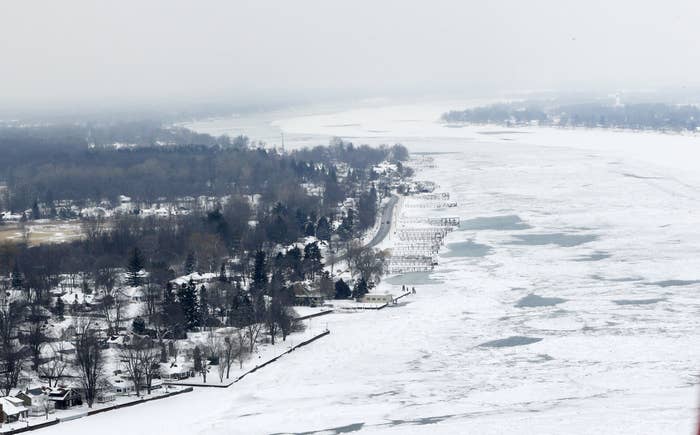 If the rate at which ice has been growing continues, an all-time record could be set later this month.
"In the last one to two weeks, we've seen rapid accumulations on Lakes Superior, Huron and Michigan," Michigan State University associate professor and state climatologist Jeff Andresen said.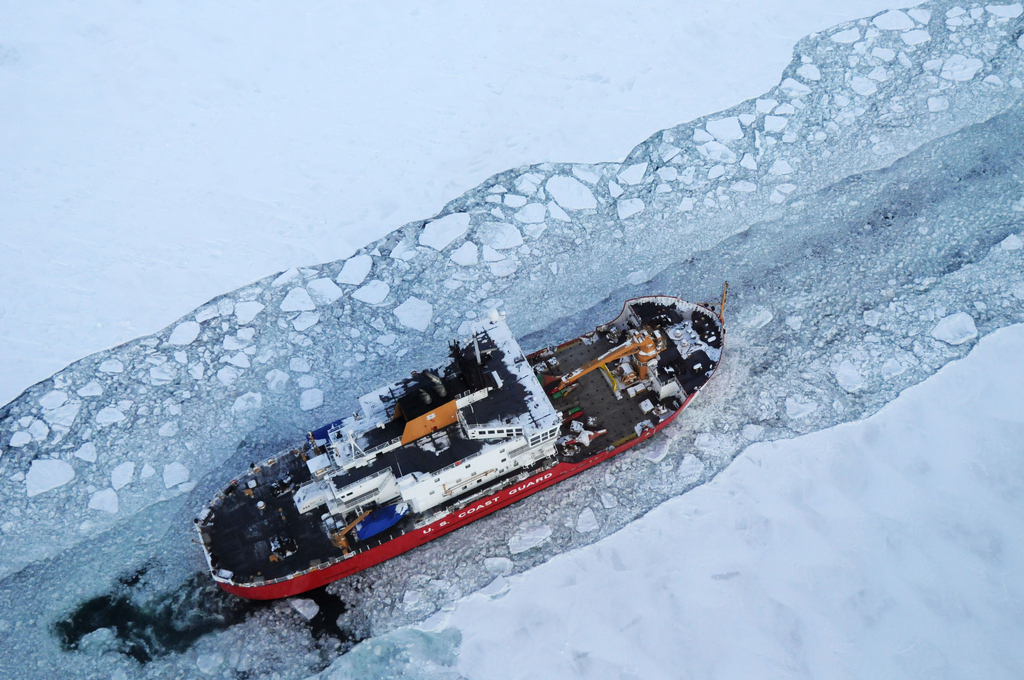 The freeze is a major reversal from last year, when the five lakes only reached 38% ice cover.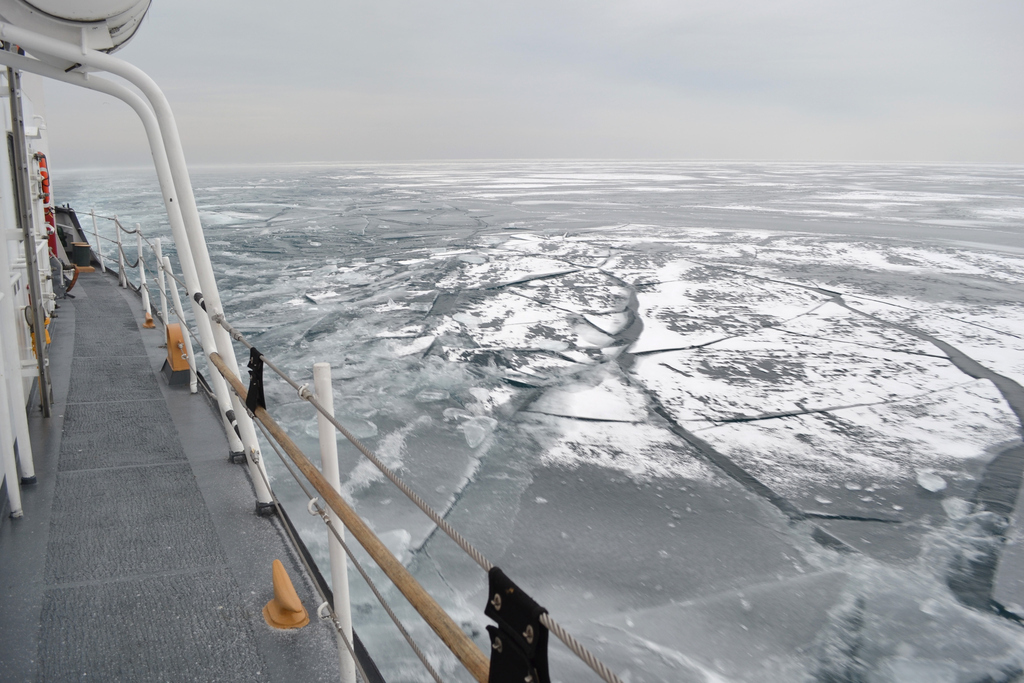 The lakes' water supply has been far below average in recent years, and the ice could prove beneficial by slowing evaporation and shutting off lake-effect snow.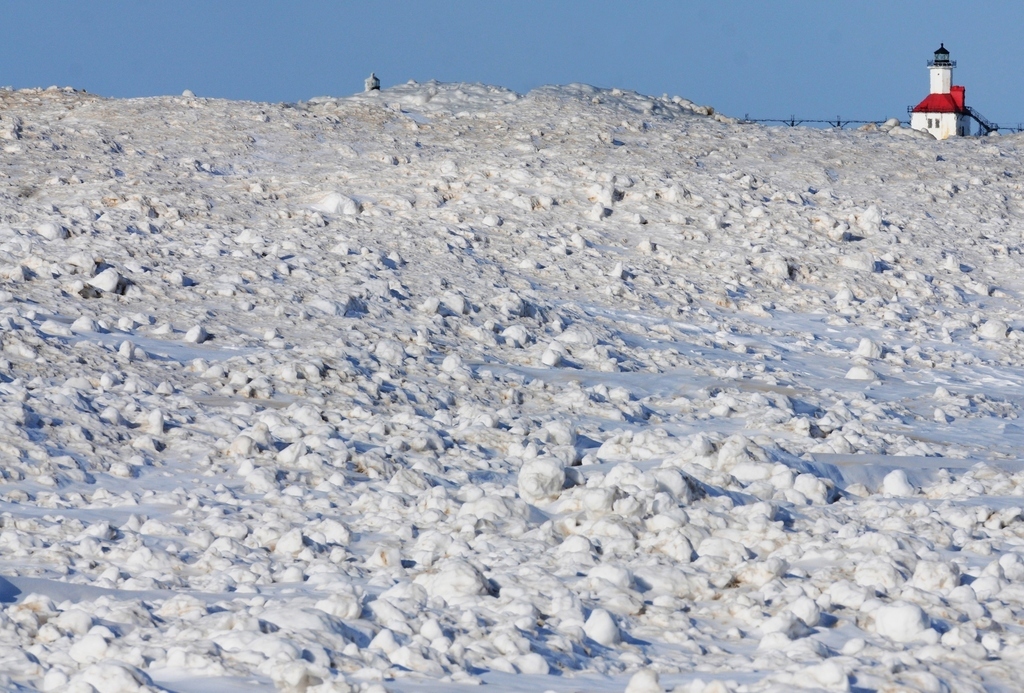 When the lakes freeze, the U.S. Coast Guard's icebreakers cut paths for ships that carry coal, salt and heating oil.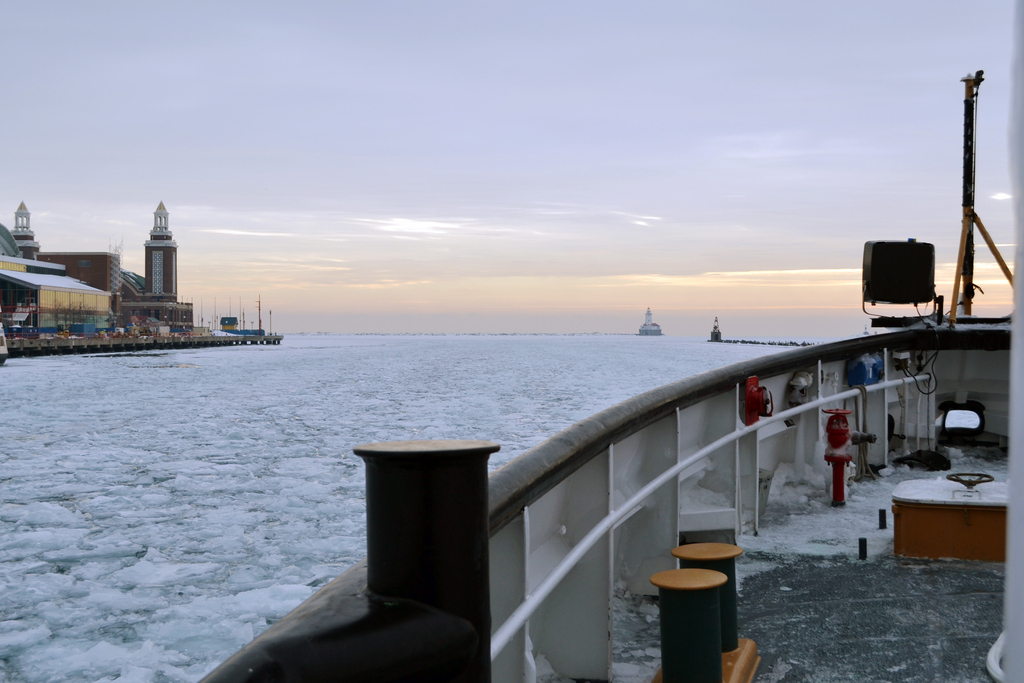 This winter, they've logged four times more hours than the recent year average, a U.S. Coast Guard spokesman said.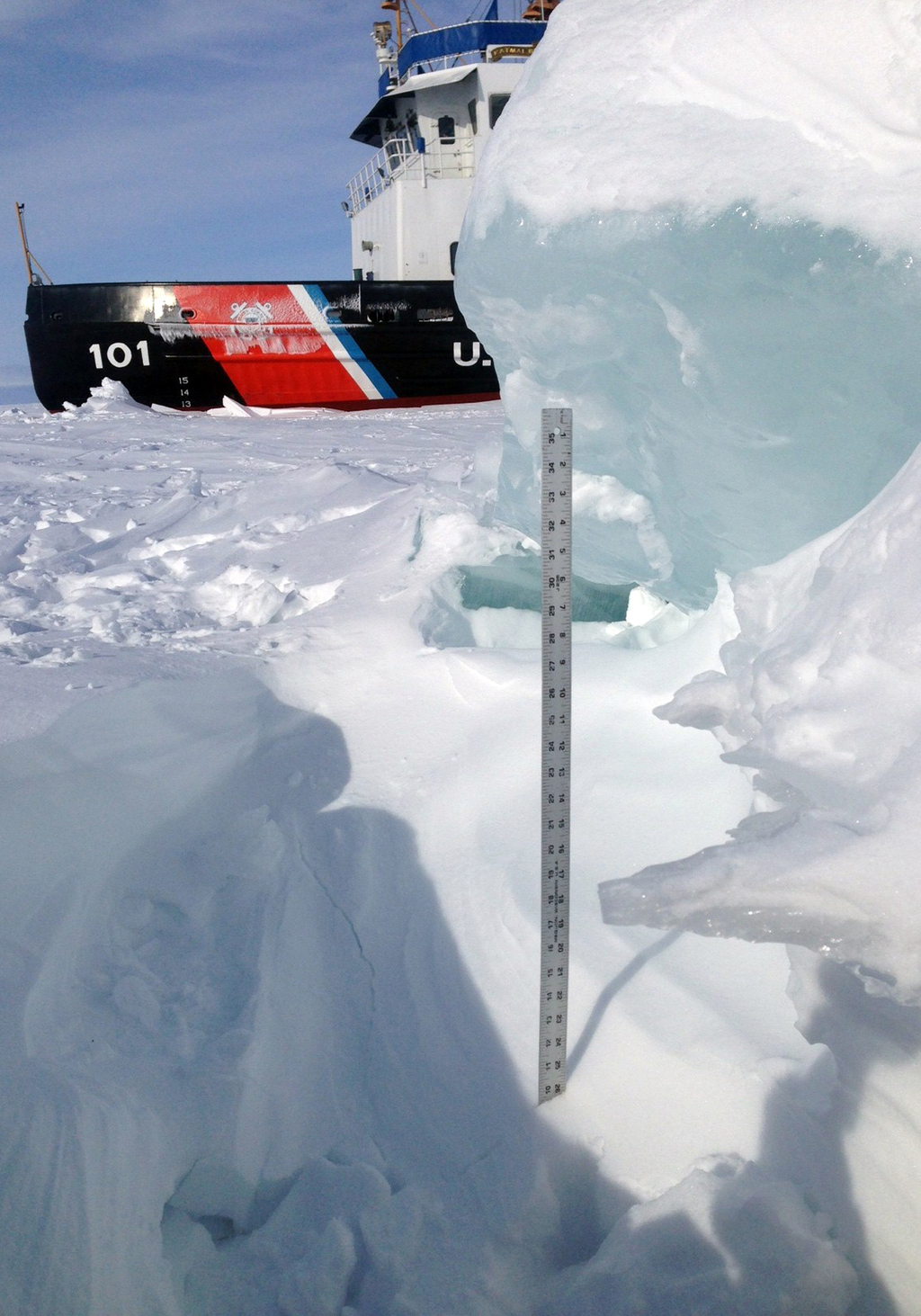 In Wisconsin, frozen Lake Superior has allowed thousands of people to walk miles on the ice to explore caves at Apostle Islands National Lakeshore.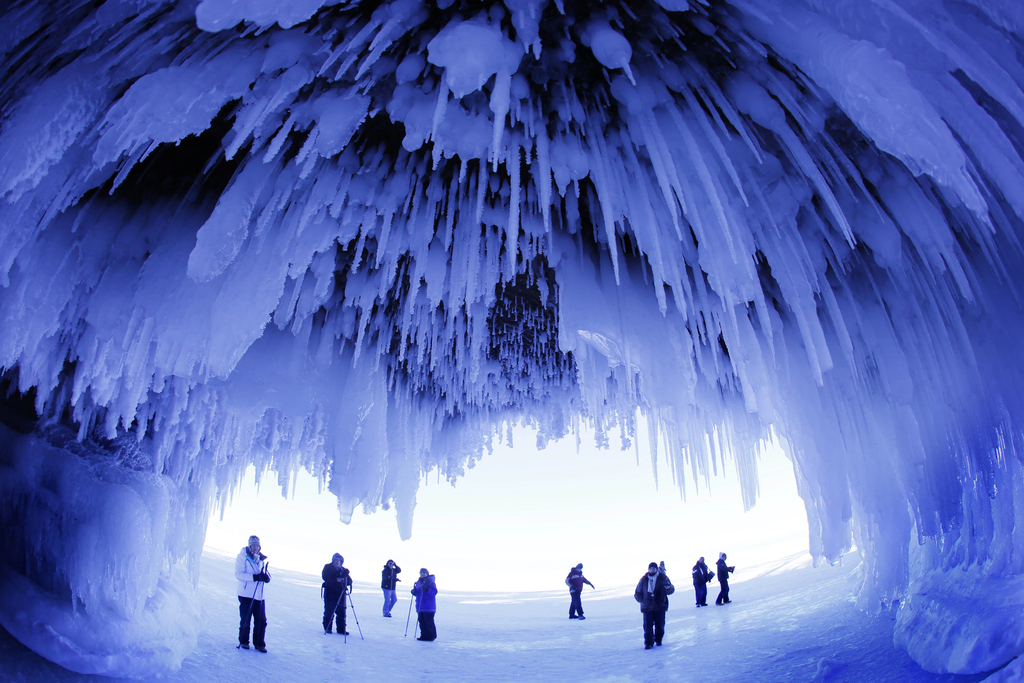 The extraordinary caves are normally only accessible by water, but ice cover has allowed visitors to walk to them for the first time since 2009.