Supreme Court Justice Blocks Obamacare Birth Control Mandate
Sotomayor temporarily halted the contraceptive requirement in the Affordable Care Act just hours before the provision of the law was set to take effect.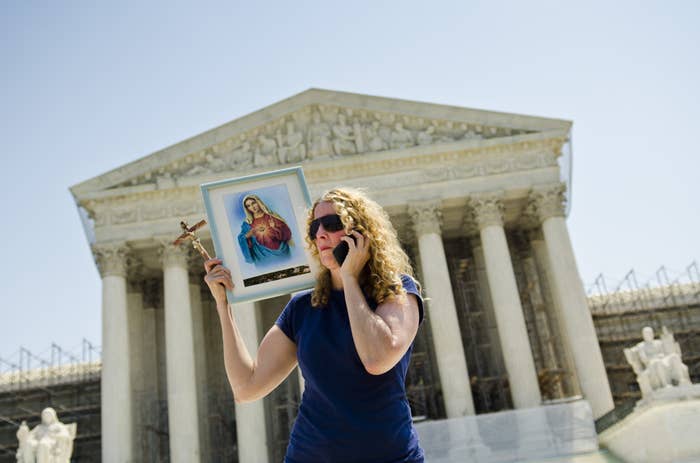 Supreme Court Justice Sonia Sotomayor temporarily blocked implementation of a controversial mandate in President Obama's health care law Tuesday that would require religious groups to provide birth control for employees, just hours before it was set to take effect.
The last-minute move came after Catholic groups from across the nation sought an emergency order to delay the requirement that religious-affiliated groups provide contraception coverage to their workers.
The justice issued the stay at the request of an order of Catholic nuns in Colorado whose request had been denied by lower courts, and gave the government until Friday morning to respond to her decision.
Sotomayor's decision halted a provision of the Affordable Care Act requiring employers to provide birth control as part of their preventative-care insurance for workers. The Catholic Church prohibits the use of contraceptives.
The government is "temporarily enjoined from enforcing against applicants the contraceptive coverage requirements imposed by the Patient Protection and Affordable Care Act," Sotomayor said in the order.
"Tomorrow, [Catholic organizations] will be forced to choose between onerous penalties or becoming complicit in a grave moral wrong," the groups said earlier in a court filing. "Just as an individual may be held accountable for aiding and abetting a crime he did not personally commit, so too may a Catholic violate the moral law in certain circumstances by cooperating in the commission by others of acts contrary to Catholic beliefs."
Sotomayor, a New York City native, issued the decision before helping ring in 2014 in Times Square by initiating the ball drop and countdown to midnight.