Former Pakistani President Musharraf Charged In Bhutto Assassination
A Pakistani court indicted Pervez Musharraf in the 2007 assassination of former Prime Minister Benazir Bhutto, Pakistan's state-run television reported Tuesday.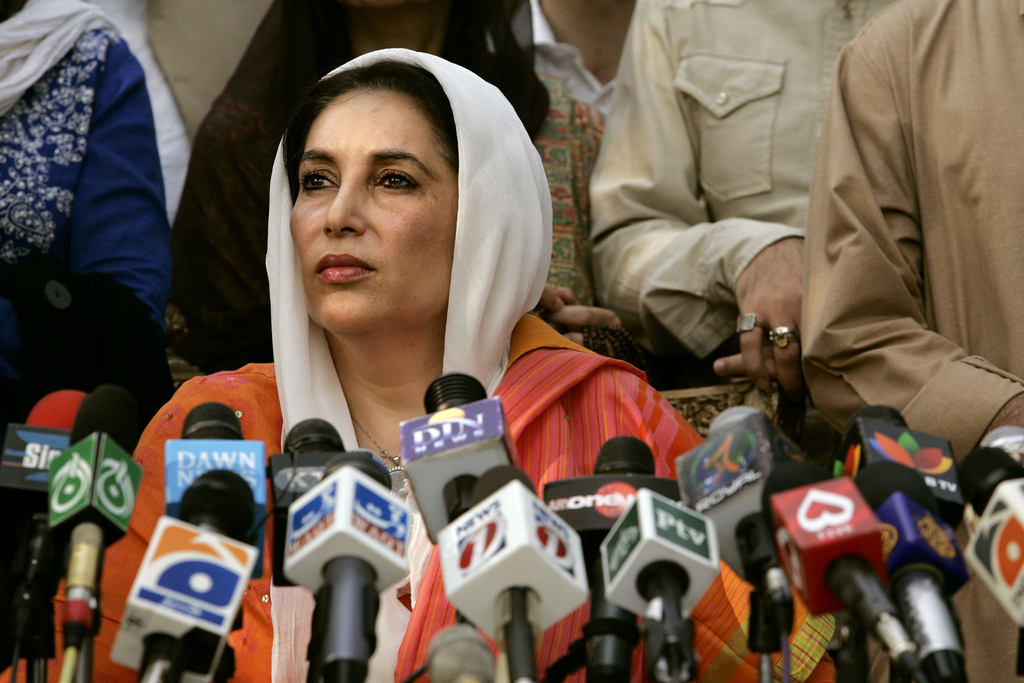 Musharraf, the former Pakistani army chief, was charged with "murder, criminal conspiracy for murder and facilitation for murder," public prosecutor Chaudhry Azhar told AFP news agency.
A judge read out charges that Musharraf was complicit in Bhutto's killing as he failed to provide adequate security at a political rally she was attending, Bloomberg reported, citing court proceedings.
Musharraf has been under house arrest near the capital Islamabad since April 19, but appeared before the court in person.
Afsha Adil, a member of Musharraf's legal team, told the Associated Press that Musharraf pleaded not guilty. Six other people were also indicted.
"The charges were read out to him in the court. He denied the charges," public prosecutor Chaudhry Azhar said.
Bhutto was killed in a 2007 gun and suicide bomb attack after an election rally, shortly after she returned to Pakistan from years in self-imposed exile.