At Least Three Dead In Massive Pileup On Indiana Interstate
Authorities said more than 20 other people were injured in the wreck involving as many as 35 vehicles Thursday. Updated 9:30 p.m. ET.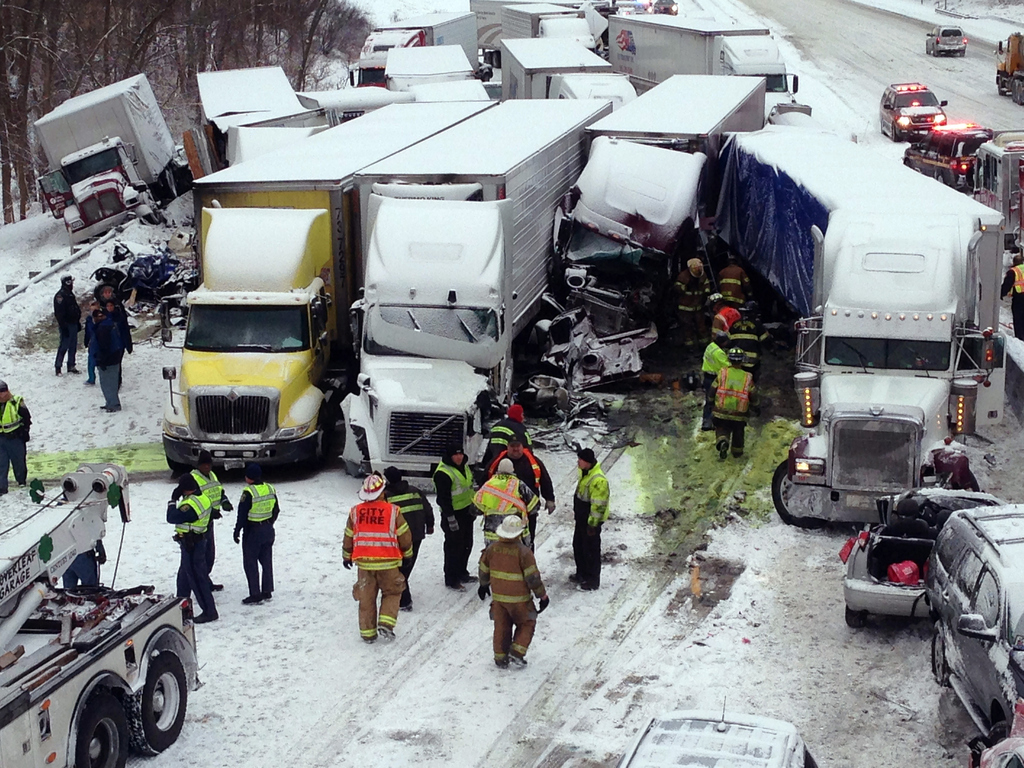 At least three people were killed and 20 others injured Thursday in a massive crash that involved as many as 35 vehicles in near-whiteout conditions on Interstate 94 in Michigan City, Ind., authorities said.
Many of the injured were transported to area hospitals where some were listed in critical condition. A county coroner warned "many more" fatalities were possible. Four hours after the crash, officials said they were still trying to rescue at least one injured person at the scene.
Officials earlier expressed concern over freezing temperatures in the area and said hypothermia could become a problem for those stuck at the scene. Buses were brought in to transport some of the injured to hospitals and warming stations in Michigan City.
The accident happened about 60 miles east of Chicago on Interstate 94, shutting down the highway in both directions and backing up traffic for miles. The interstate is a major thoroughfare connecting Chicago to Detroit.
"It's looking grim. There may be many more fatalities," LaPorte County Coroner John Sullivan said. "The clock is working against us."
The National Weather Service said heavy lake-effect snow was reported in the area at the time of the afternoon crash, dropping 1 to 2 inches of snow per hour and making visibility poor.
"At this point, anybody being taken out alive is probably nothing short of a miracle," said Sullivan.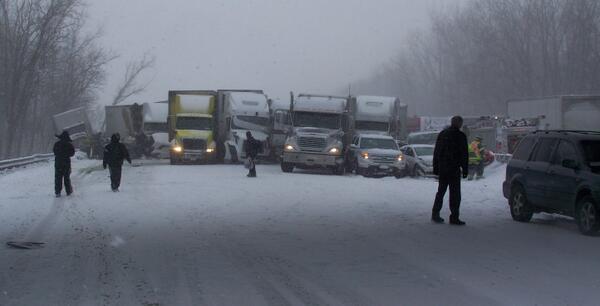 Aerial video showed the extent of the crash in near-whiteout conditions.