This is an excerpt from Please Like Me, the BuzzFeed News newsletter about influencers and internet culture. You can sign up here. In our new column, Social Media Made Me Do It, we try a new trend, product, or tip from the feed.
Marissa Martin's TikTok is dedicated to all things thrifting. Between her perfectly curled long brown hair and charming chats to the camera, I am captivated. The 22-year-old from New Mexico with about 44,000 followers puts together effortless but chic outfits that have a sort of outdoorsy vibe to them. In one Get Ready With Me video, she gets dressed for a night out and puts together an outfit that is a solid black long-sleeve shirt, black leather jacket, and vintage 501 Levi's. I especially loved the jeans.
So the next day, I went to a local vintage shop called AA Vintedge in Dallas and told the owner I needed my own pair of vintage 501 Levi's.

The owner calls herself the "denim whisperer," and she was exactly that. As I told her what I wanted, she examined me and pulled nearly 10 pairs of vintage jeans for me to try on. They all fit perfectly. The vintage 501 Levi's were the perfect light wash and they made my butt look fantastic, which was the main reason I wanted a pair. About $150 later, I walked away with three pairs of jeans: 501s, vintage 505s, and Gap jeans.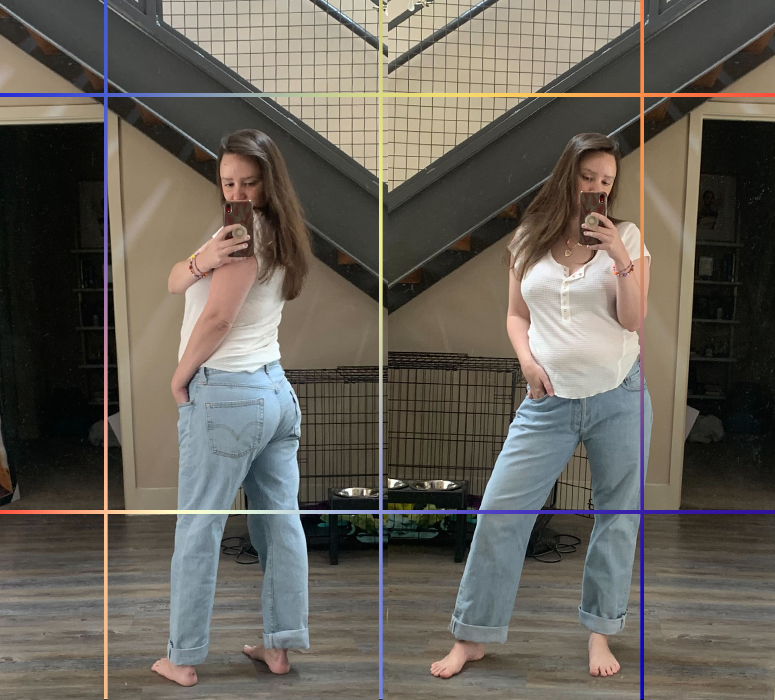 The 501s were more mid-rise than I expected, but the vintage 505s were high-waisted and gave my butt more of a lift. Regardless, I'm now thrilled to work on my mountain chic look.