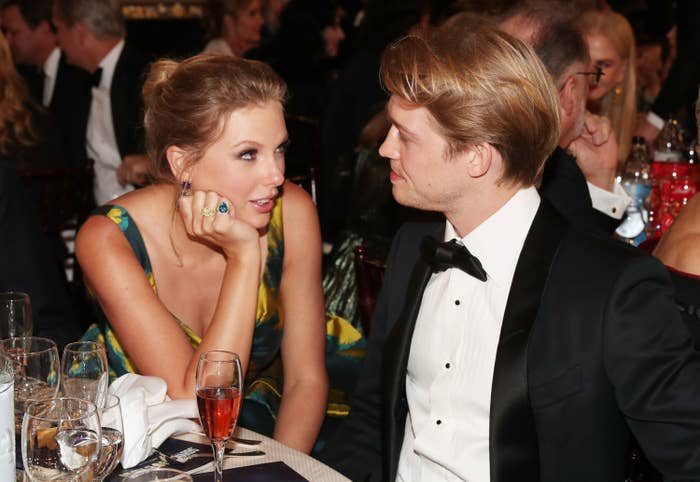 NEW YORK — On Monday afternoon, the scene on Cornelia Street was quiet and respectful. A mourning was occurring, one that only came to light on Saturday.
Over the weekend, Entertainment Tonight reported Taylor Swift and Joe Alwyn — the Conversations With Friends actor and reported muse for the singer's four most recent albums — had broken up. The news was later confirmed by People, though Swift and Alwyn have not publicly addressed the reports.
Representatives for both Swift and Alwyn did not immediately return BuzzFeed News' request for confirmation.
Less than 48 hours after ET's news, some of Swift's biggest fans flocked to the sidewalk outside her former Cornelia Street apartment to pay their respects. A few people took photos of the apartment building or the street sign. At one point, a teenage girl laid two bouquets of flowers outside the door, took a photo, and ran away. Neighbors avoided the press, declining to comment on any increased foot traffic in the area. The few restaurants on the street were closed, as they often are on a Monday in New York City.
There's a reason Swifties were here and not one of the singer's current apartments. "Cornelia Street," a song on her 2019 Lover album, is theorized to be about the beginning of her and Alwyn's relationship in which they're believed to have spent time in that West Village home. While some fans doubt that the song is about Alwyn, the song remains a display of Swift's heartbreak at the thought of a relationship ending.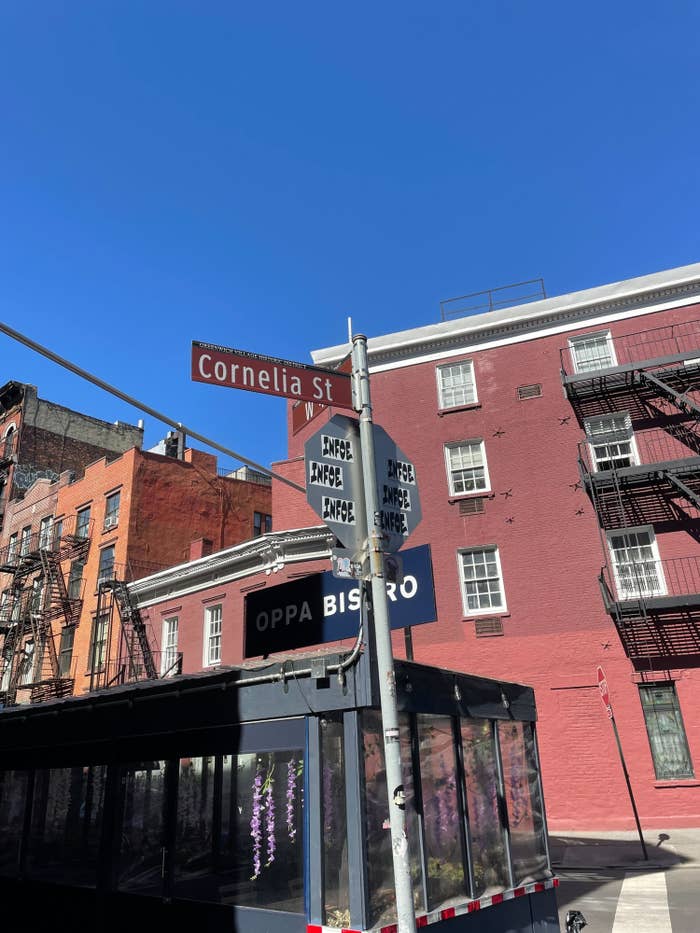 Celina De Leon, a 27-year-old flight attendant from Seattle, told BuzzFeed News outside Swift's former apartment that she wanted to pay homage to the singer during her layover in New York. While De Leon was sad to hear about the breakup, she won't really believe it's over until she hears it from Swift herself. Not that she was a huge fan of Alwyn, anyway.
"I'm one of those Swifties who's like, Joe, can you fight? But if he makes her happy, I support it," she said. "But I'm also a glutton for sadness, and I really enjoy her sad lyrics." After all, heartbreak for Swift might mean new songs for Swifties.
A TikToker joked about tearing down the Cornelia Street sign, but BuzzFeed News found no evidence of property damage. Others cried, fell to the ground, or laid offerings outside the apartment door — including the Duolingo mascot.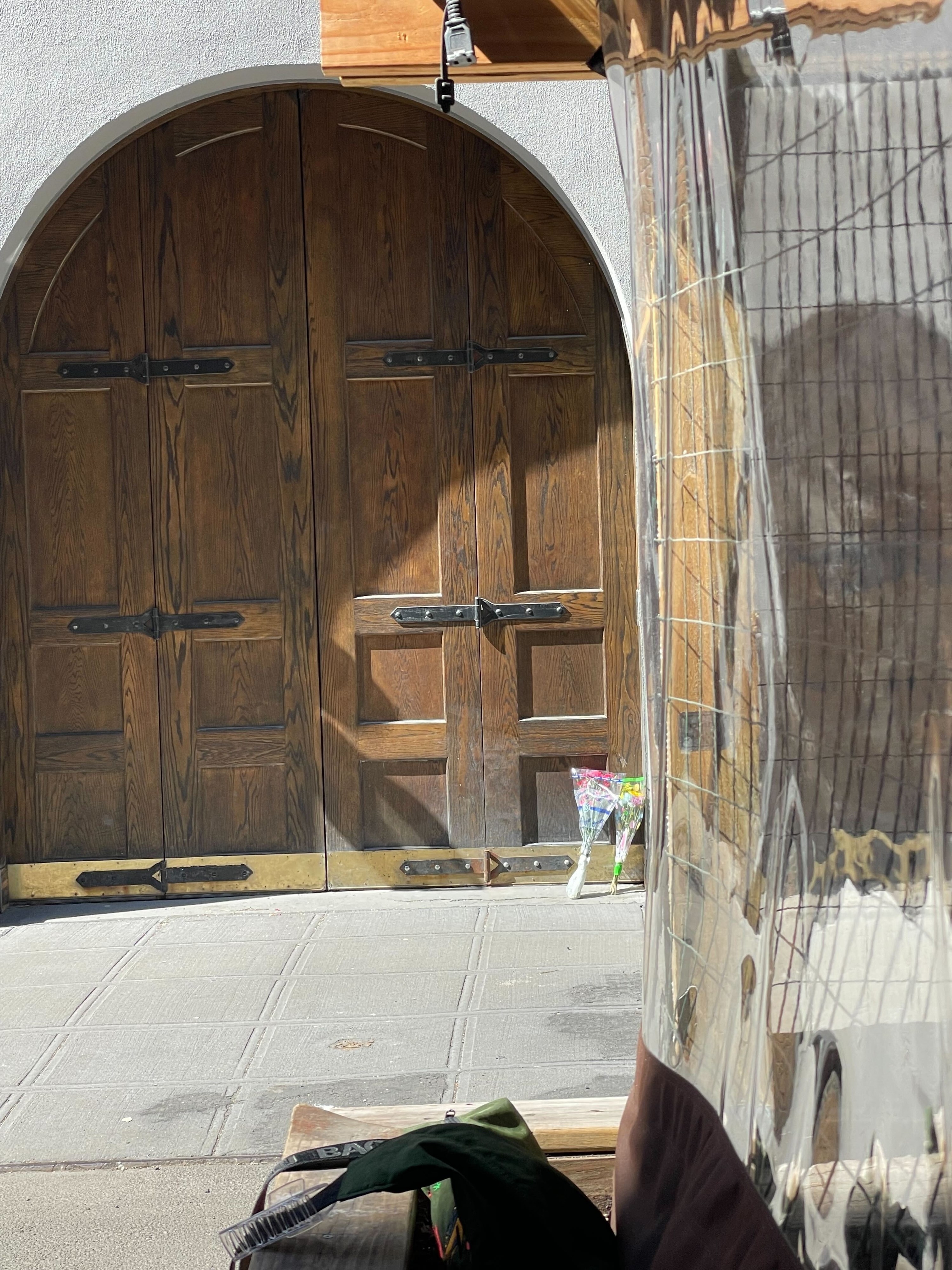 On Twitter, some fans condemned the mourners who created makeshift shrines to Swift outside of her former apartment — especially in light of the report that Alwyn couldn't handle Swift's astronomical "level of fame."
"the swifties lining up outside the cornelia street home, leaving flowers, taking photos…" @lleeeeahn tweeted. "this is literally someone's residence. stop acting like barbarians and freaks."
For fans who can't make it to Cornelia Street, they're streaming it. According to the Chart Data Twitter account that tracks music data, "Cornelia Street" had its biggest streaming day on Sunday on Spotify since 2019.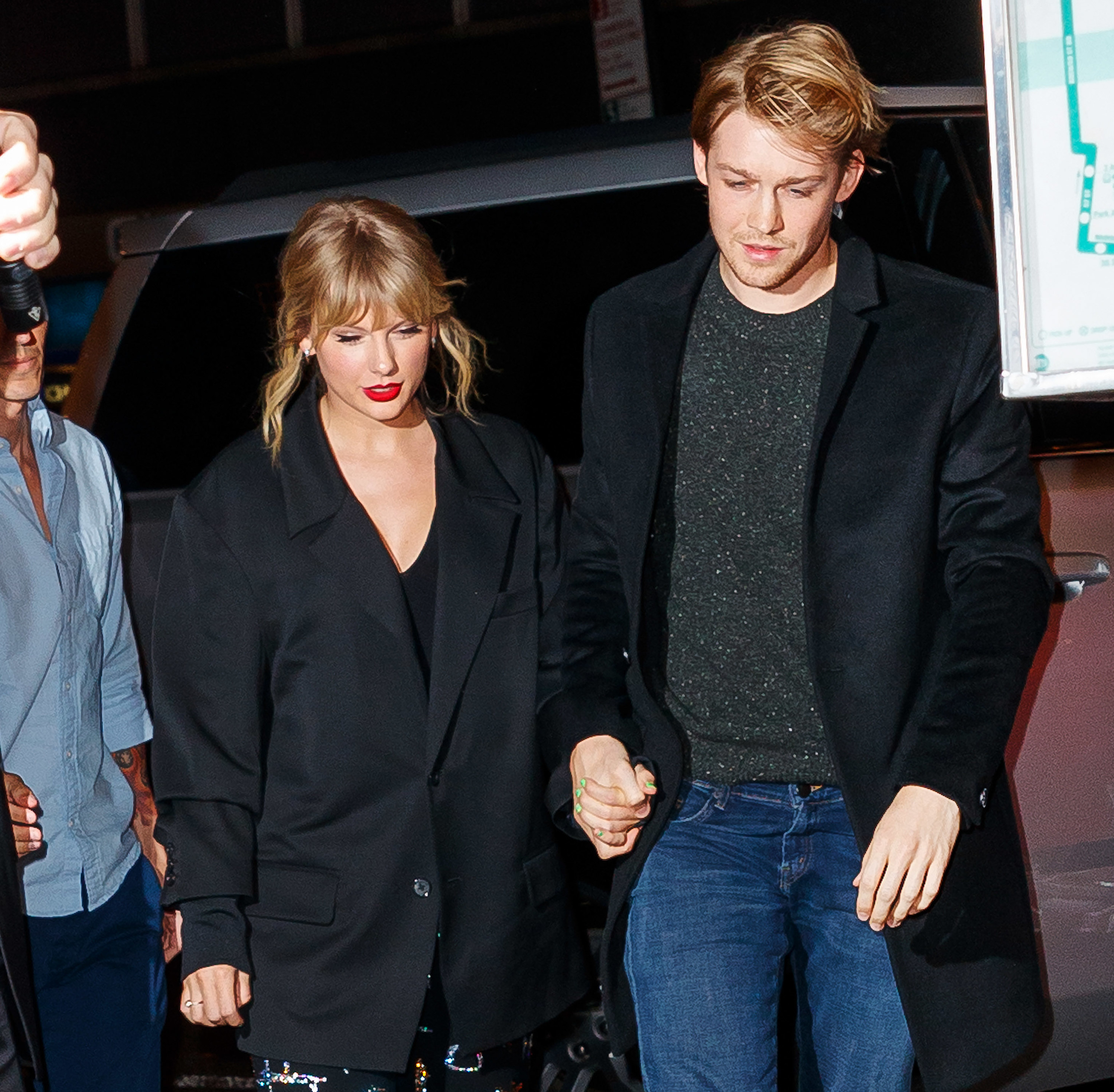 It makes sense why her fans would flock to Cornelia Street and not, say, her current New York apartment. The magic of Swift is that she lets listeners into her life through her lyrics and has made fans feel like her friends for years. She's been doing this since the beginning of her career. When she sings that a guy is no good, people take it to heart, swearing off that person forever. Joe Jonas and Jake Gyllenhaal know this well.
Because it's believed Swift has only ever sung about the good side of her relationship with Alwyn, Swifties are mourning what they deemed a perfect relationship.
Monday, of course, isn't the first time Swifties have set up camp on Cornelia Street, and it likely won't be the last. The owner of the house Swift once lived in told Vulture in 2019 that once people figured out she moved in there in 2016, it was a "zoo on the street" with fans and paparazzi.
Even after Swift moved out in 2017, David Aldea, the owner of the home, told the publication that fans would leave bouquets of flowers and invitations on the doorstep — something they are still doing today.
From hints about future albums to lyrics about former lovers, Swift is constantly sending secret messages to her fans, who quickly jump into spy mode to decode them. It makes sense that those messages have found her fans returning to her old home to parasocially pay their respects.