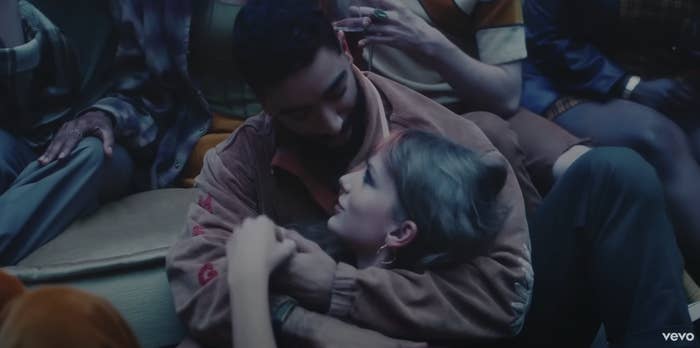 Laith Ashley De La Cruz has barely slept. It's been about 16 hours since Taylor Swift released the music video for her song "Lavender Haze," in which De La Cruz plays her love interest.
"The notifications just kept coming in and I was so excited I didn't want to put my phone on silent mode," the singer and model told BuzzFeed News on Friday. "I was just scrolling and looking and reposting and all of the things, and trying to respond to as many messages as possible."
Being in a Taylor Swift video is exciting enough, but De La Cruz is also making headlines because he's a transgender man playing the singer's love interest — something fans and activists are excited to see. It's a mark of representation during a time when politicians are attacking the rights of transgender people. More than 120 anti-LGBTQ bills have already been introduced over the past year, including in Oklahoma, where a bill was introduced that would prevent anyone younger than 26 from accessing gender-affirming care.
De La Cruz said having a trans person in a music video like "Lavender Haze," which already has more than 5 million views, is huge for representation.
"Having a trans person just being in love on screen, it's humanizing trans people," he said. "We deserve to exist. We deserve to take up space in society. We will always exist regardless of anti-trans propaganda."
De La Cruz isn't sure how Swift or her team discovered him, but shortly after everything was set up, he was shooting the music video in August — before Swift had even announced at the VMAs that she would release the album Midnights.
Starring in a Swift music video was pretty secretive, De La Cruz said. Not only did he not know if it was a video for new or re-recorded music, he didn't even know the concept. And he never actually even heard the song before it was officially released.
"The less detail I knew, I think it was to protect her art," De La Cruz said. "She's very protective of her art and the way she releases her music and her visuals for her music. She doesn't know me personally from a hole in the wall, so she doesn't know if I'm going to go off blabbing about everything, so she does not share a damn thing."
The day of the shoot, De La Cruz's phone was locked, restricting him from recording anything on set. During shooting, Swift had an earpiece in so she could hear the song, but the rest of the actors couldn't. And Swift gave direction to De La Cruz before each shot.
"In the bedroom scene, she's telling me what thoughts are going through her head in the scene and for the most part, I'm literally sleeping," he said, laughing.
De La Cruz joked that all he had to do was nap during that scene, but quickly corrected himself.
"I definitely wasn't," he said. "I was trying not to shake while I was in bed with Taylor Swift."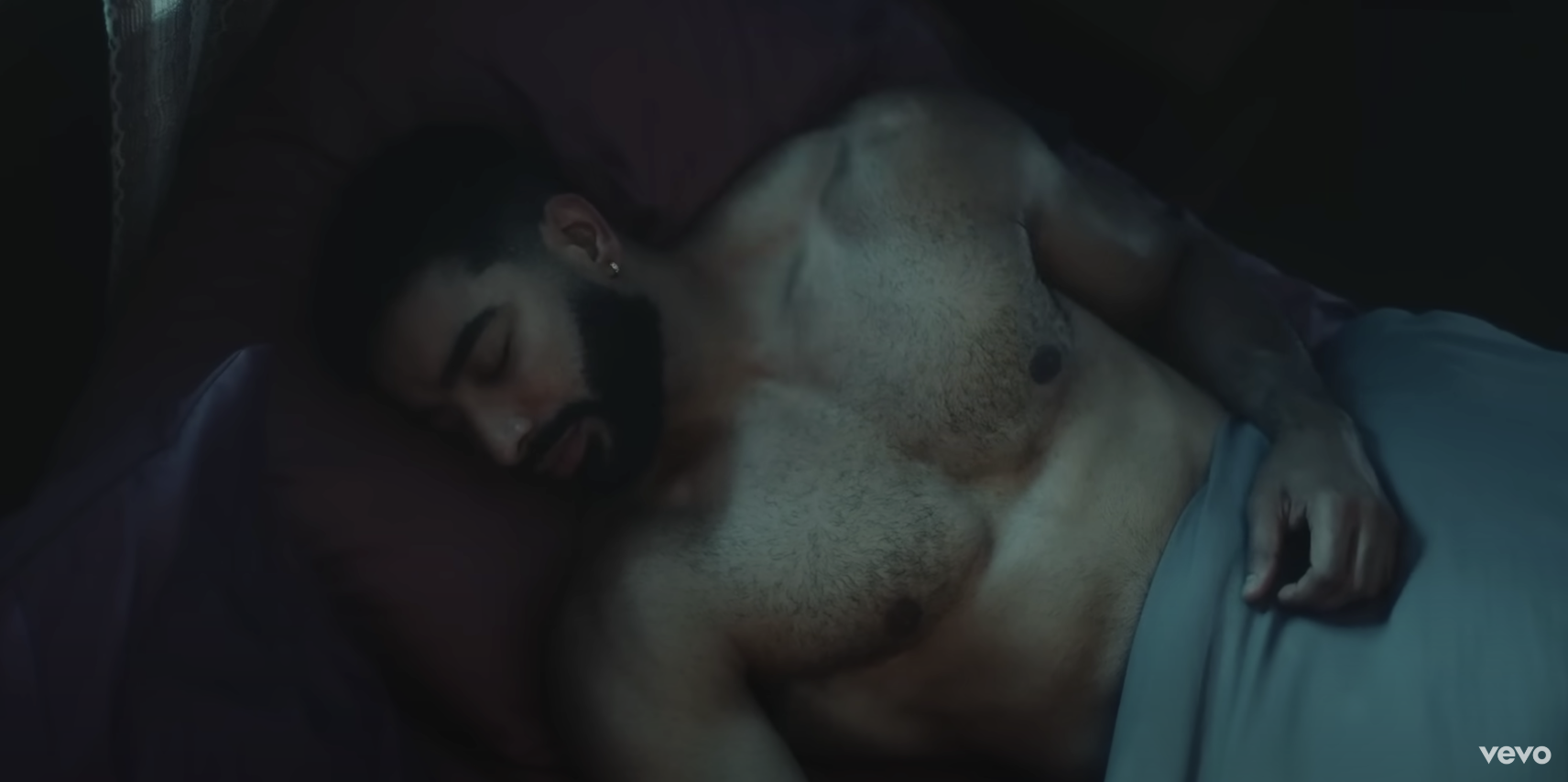 Playing Swift's love interest is a dream role for De La Cruz. He's been in videos for his own music before, like his collaboration with Kay'Vion, "Gym Class," and his song "Before You Go." But he's still trying to process starring in the video for "Lavender Haze."
"If you notice in some parts of the video, I couldn't stop smiling," he said. "I smiled to hide the fact that I was so nervous."