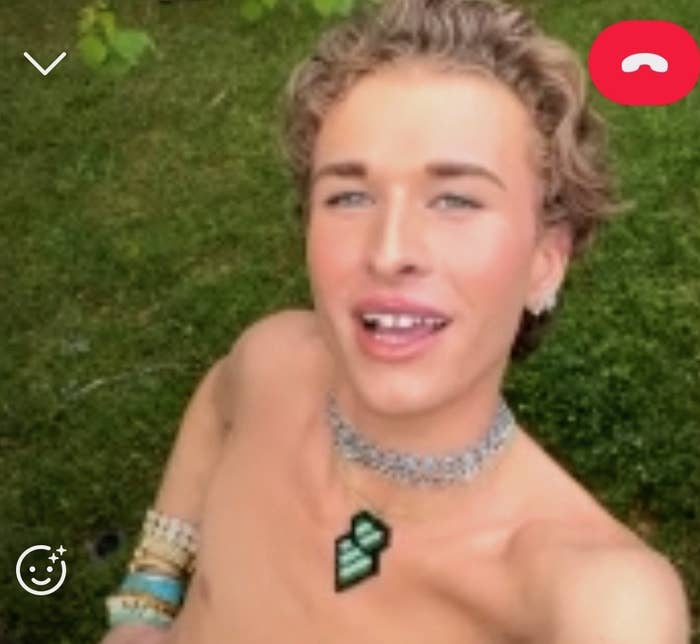 Tennessee's Republican lieutenant governor, Randy McNally, allegedly replied and reacted to "many" Instagram stories of Franklyn McClur, the 20-year-old gay man who posts risqué photos of himself on his Instagram.
"Since he never asked to date me or never asked to have sex or anything, I just never took the time to really read into it," McClur told BuzzFeed News. "I'm not interested regardless. So I didn't have a reason."
McClur provided BuzzFeed News with screenshots of several messages McNally sent him, but some of their contents could not be verified because they were blacked out. McClur said he had not decided whether to release the content of the DMs publicly. The messages appeared to be a mixture of emoji reactions and DM responses. McNally did not immediately respond to a request for comment.
It's been a "fun" few days for McClur, who goes by Franklyn Superstar on Instagram, after it was revealed that McNally was constantly commenting on his provocative Instagram posts with heart and fire emojis.
"There's been a lot more kind comments than negative comments," McClur said. "It's felt really good to feel so seen by so many people."
McClur has been the focus of hundreds of news stories over the past few days after the Tennessee Holler broke the story.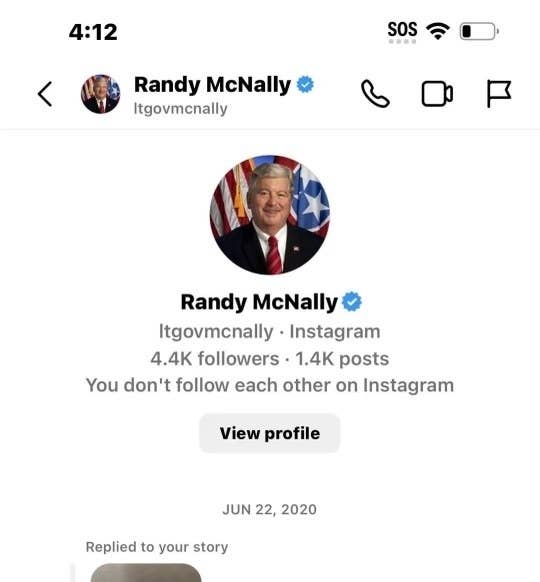 On Friday afternoon over video chat with BuzzFeed News, McClur, who was sitting outside in Charlotte, North Carolina, shirtless and draped in necklaces and bracelets, said he and McNally became Facebook friends in May 2020. Shortly after, McNally found McClur's Instagram and began directly messaging him there.
"They were nice," McClur said, of the DMs. "He was trying to get to know me, and things like that."
McClur said he often doesn't respond to messages, "especially if they spam me. And [McNally] definitely has sent me a lot of messages."
He said he has only occasionally responded to McNally's DMs, answering him "like five times over three years."
"He sent many," McClur said. "I'm just not someone to really answer too many messages. I feel overwhelmed. I love talking to people in person. But I don't like texting online very much; I find it stressful because there's always just so many people."
The 20-year-old said that in 2020, around when McNally followed him on Instagram, he was regularly sharing moody videos but wasn't posting photos of himself wearing makeup and crop tops like he does now. In one post from October 2020, McClur shared a video of himself crying, saying that he was "so tired." McNally commented on the video, saying, "Don't give up. You're life will change for the better."
In another post from around that time, McClur wrote, "I try to catch my breath but I break down and cry. Not doing good, I'm just doing fine," with a video of himself singing. McNally again shared a message of encouragement. "Finn, just to be true to yourself," McNally wrote, "but if you feel overwhelmed with anxiety or can not sleep. I can help you get in touch with someone who can work with you in dealing with that."
"I was more conservative in the way I went about my life," McClur said, but still "openly a Christian" at the time.
"And so I wasn't always posting things without my shirt," he said. "So at that time, you could have maybe thought I was gay or something, but I wasn't ever posting [like I do now]."
During a TV interview that aired Friday, McNally explained his comments on McClur's posts, saying that he tries to "encourage people with posts and try to help them if I can."
McClur, however, told BuzzFeed News that he thinks McNally's heart and fire emojis mean he actually liked the photos.
"So for what reason he liked it?" McClur said. "Who knows? We can ask him that. And I'm sure he would just say he was supportive, which if that's what he says, that's what I would go with if I was a person from the outside looking in."
McNally is still following McClur, who said the lieutenant governor messaged him on Thursday and thanked him for "being kind to everyone."