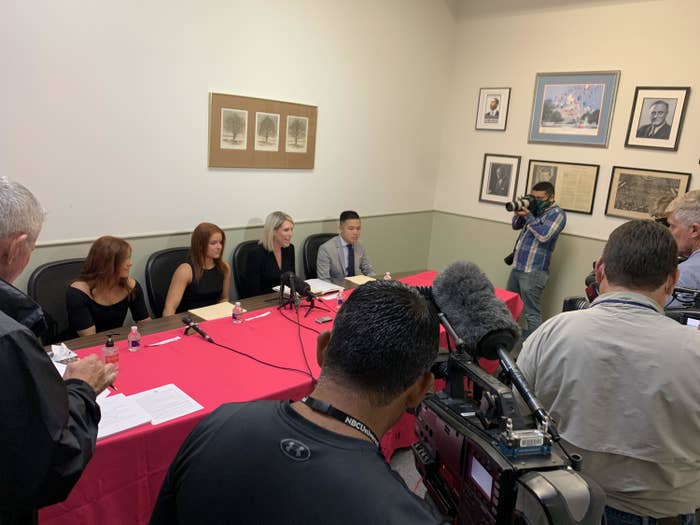 Twin cheerleading stars Hannah and Jessica Gerlacher filed a lawsuit Monday alleging that a former coach sexually abused them for years starting when they were 15 years old.
The sisters, now 22, allege Jason McCartney, a coach at Cheer Athletics, which has gyms in Texas, Florida, and New York, abused them under the pretense of "spotting" — that is, when an athlete is assisted during difficult moves. The Gerlachers allege McCartney touched their breasts, crotches, and butts and pushed his erection against them while training at gyms in the Austin area.
The Gerlachers, who are award-winning cheer competitors turned coaches with more than 65,000 Instagram followers and a popular YouTube channel, also list Cheer Athletics and the US All Star Cheer Federation as defendants, accusing them of doing nothing when an anonymous complaint was filed against McCartney.

"The silence surrounding abusive coaches, and the failures of gyms like Cheer Athletics and USASF to protect minor athletes has to stop," Hannah and Jessica Gerlacher said in a joint statement. "We have gained strength from watching women in gymnastics speak out about abuse, and we are here to stop a similar culture in the sport of cheerleading. What they did to us, how he touched us, how we were treated is not okay. We wanted to feel nothing but love for our sport, but now it's combined with a feeling of disgust, not only at how Coach McCartney used us, but also about how all the other adults let it happen, in a place where we were supposed to feel safe."

In their lawsuit, the Gerlacher twins say McCartney also forced Hannah into the "pro shop room at Cheer Athletics' facility during team tryouts, an event where parents were specifically forbidden from being present in the gym," where "he pressed her up against the cabinets. McCartney had one hand on her neck, while his body was pushed up against hers."
"Hannah was too frightened to make any noise as he touched her body," the lawsuit states.
Cheer Athletics did not immediately respond to requests for comment, and McCartney could not be reached. The Austin location that lists McCartney as one of the franchise's owners also did not return a request for comment.
In a statement, USASF said treats reports received about allegations of sexual misconduct or harassment as confidential, and the organization does not comment on litigation. However, USASF added that it has implemented "more stringent safety reporting and educational policies for all members, including athletes, parents, gym owners, coaches and event producers."
"We deplore any instance of sexual misconduct or harassment of our members, and we have taken significant steps to respond to reports of misconduct and to make it clear that there is no place for sexual predators in the cheer and dance community," the organization said.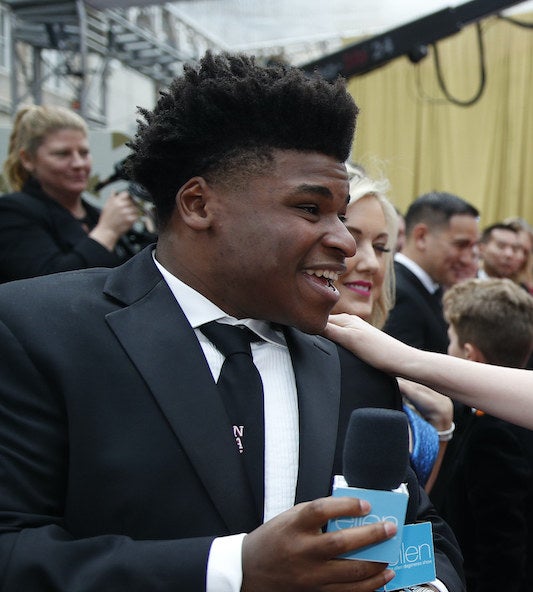 The allegations are the latest in a series of scandals to hit competitive cheerleading, especially when Jerry Harris, star of Netflix's Cheer, was charged with producing child pornography and enticing a minor to engage in sexual activity. He was arrested after a lawsuit was filed in Texas accusing him of soliciting sex, sending sexually explicit messages, and asking for nude pictures from two 14-year-old twins who said they had been harassed at cheer competitions.
At a news conference announcing the lawsuit, attorney Michelle Simpson Tuegel noted Cheer Athletics' association with the Harris scandal, which also came out of a damning investigation by USA Today that found systemic failures on behalf of the USASF to protect young competitors. Harris was backed by Cheer Athletics until its co-owner, Angela Rogers, cut ties with him amid the unfolding scandal.
The Gerlachers are seeking an unspecified amount in damages for physical pain and suffering, loss of earning capacity, and mental anguish.
"We love the sport of cheerleading," Hannah and Jessica Gerlacher said in their statement. "Now that we are role models in the sport and coaching young athletes ourselves, we want better for the children in the sport moving forward."