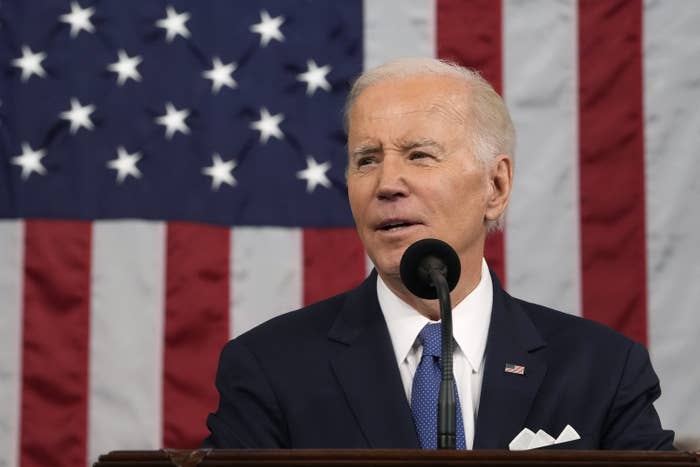 President Joe Biden recognized Tyre Nichols's parents during his State of the Union address Tuesday night, and noted that he and other white parents have never had to have "the Talk" with their kids about what to do if a police officer pulls them over.
"Beau, Hunter, [Ashley], my children, I never had to have the Talk with them," Biden said. "I never had to tell them, 'If a police officer pulls you over, turn your interior lights on right away. Don't reach for your license. Keep your hands on the steering wheel.' Imagine having to worry like that every single time your kid got in a car."
Biden's acknowledgment of that critical difference came with a call for accountability for officers who abuse their power less than two weeks after five Memphis police officers were charged with murder in Nichols's death. The president repeatedly urged lawmakers to "finish the job" on issues including inflation, gun violence, and abortion rights. As Nichols's mother and stepfather, RowVaughn and Rodney Wells, looked on, Biden called on Congress to "do something" regarding police reform.
"We all want the same thing: neighborhoods free of violence, law enforcement who earns the community's trust," Biden said during his address. "Our children have a right to come home safely. Equal protection under the laws is a covenant we have with each other in America."
He went on to say that while most police officers are good and honorable people, what happened to Nichols happens too often. When police officers violate the public's trust, "they must be held accountable," he said. That was met with a standing ovation from the chamber.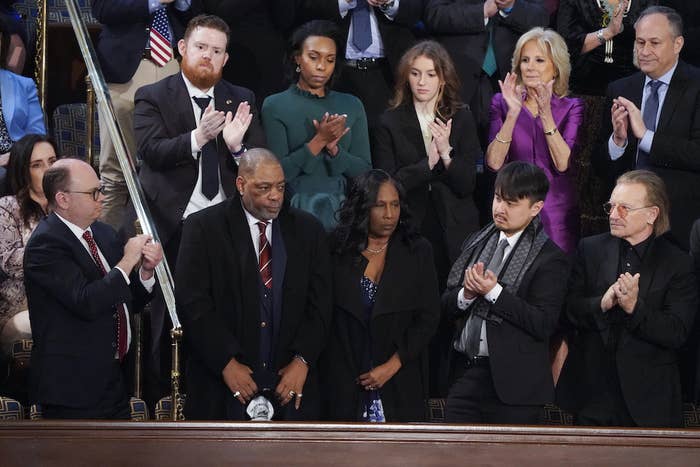 "There's no words to describe the heartache or grief of losing a child, but imagine, imagine if you lost that child to the hands of the law," Biden said. "Imagine having to worry whether your son or daughter came home from walking down the street, playing in the park, or just driving a car."
Biden pointed to the executive order he signed banning chokeholds and no-knock warrants among federal law enforcement as a recent accomplishment. But more needs to be done, he said.
He said that Nichols's mother described her son as a "beautiful soul" and hoped that "something good" will come from his death.
"Let's commit ourselves to make the words of Tyre's mom true: Something good must come from this," Biden said.