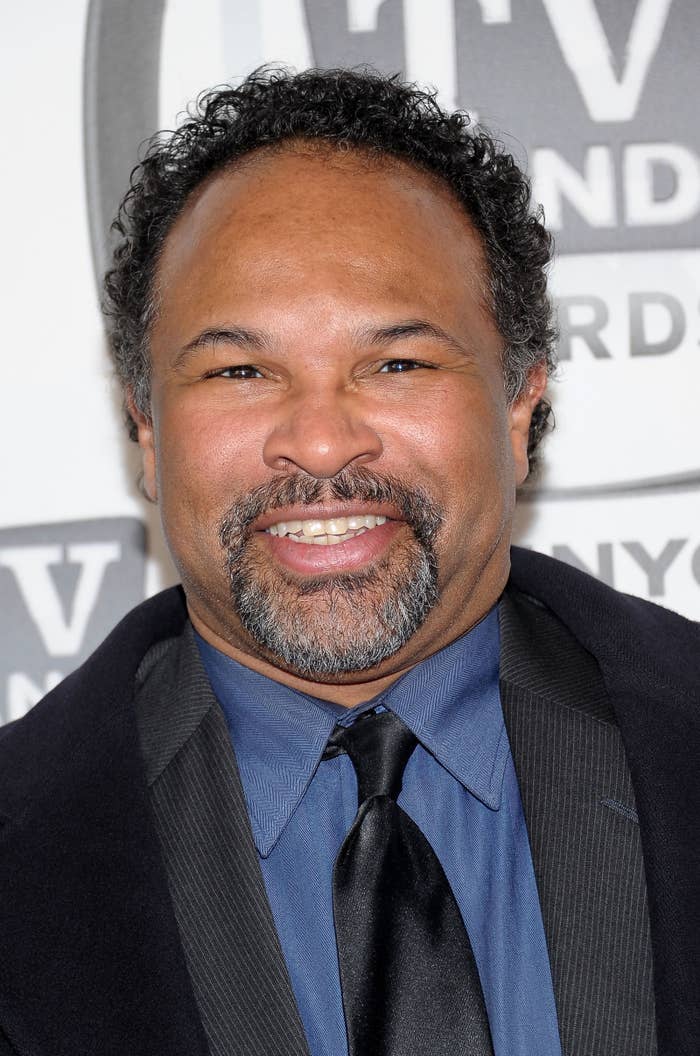 Former Cosby Show actor Geoffrey Owens says he hopes there will be a "reevaluation of the idea that some jobs are better than others," after he was spotted working at a Trader Joe's in New Jersey last week.
"This business of my being this Cosby guy who got shamed for working at Trader Joe's, that's going to pass," Owens said on Good Morning America on Tuesday. "But I hope what doesn't pass is this idea that people are now thinking, this rethinking of what it means to work, the honor of the working person and the dignity of work."
Owens appeared on the national morning show wearing his Trader Joe's badge and said he had worked at the grocery store for 15 months but quit after an image of him bagging groceries went viral over Labor Day weekend. The Daily Mail published the images late last week.
"It's really overwhelming, in a good way," Owens said of the outpouring of support he's received from fellow actors and the public but added that all of the attention really seemed to "come out of nowhere."
Owens rose to popularity in the 1980s playing Elvin Tibideaux, Bill Cosby's son-in-law on The Cosby Show.
Following his run on The Cosby Show, Owens taught at Yale and has also had several acting jobs, including roles on It's Always Sunny in Philadelphia, The Affair, and Elementary, to name a few.
Owens said in an interview with Robin Roberts that he was "devastated" when the photos first became public, but then added, "my wife and I started to read these responses from like literally all over the world, of support, and so, fortunately, the shame part didn't last very long. It hurt, but then it's just amazing."
Celebrities and fans tweeted their support for Owens after the photos became public, with some saying that this should not be a surprise and sharing their own stories about working additional jobs to support their careers.
The SAG-AFTRA Foundation, an organization that supports members of the labor union representing actors and other workers in media, also tweeted in support of Owens.
Director Tyler Perry invited Owens to join him for shooting of a show on OWN next week, saying, "I have so much respect for people who hustle between gigs. The measure of a true artist."

Owens said he took the job at Trader Joe's because it allowed him the "flexibility to go on acting jobs while still working there."
"I got to a point where I'd been teaching, acting, directing for 30-plus years, but it got to a point where it just didn't add up enough," he said.
Owens said people regularly recognized him while he was at work, but it had never been a problem before.
"People would ask me every day," about his former role, Owens said. "And, they were cool about it," he said, joking that "sometimes they were too cool."
Owens said he had been overwhelmed by the support and that "I feel like I'm more of a celebrity now than I've ever been."
"I wouldn't feel comfortable getting acting jobs from this event," he said. But, he quickly added, "I'd feel comfortable getting auditions."
CORRECTION
The SAG-AFTRA Foundation tweeted in support of Owens. An earlier version of this post misattributed the tweet.