Rodney Smith Jr., a senior at Alabama A&M University, launched a foundation called "Raising Men Lawn Care Services." Its mission is to "Unify an ordinary yard maintenance service with the commitment of raising our boys as positive men."
The foundation started in September 2015, when Rodney saw an elderly man struggling while cutting his grass. When Rodney realized the man wasn't capable of doing so because of his age he decided to do something about it.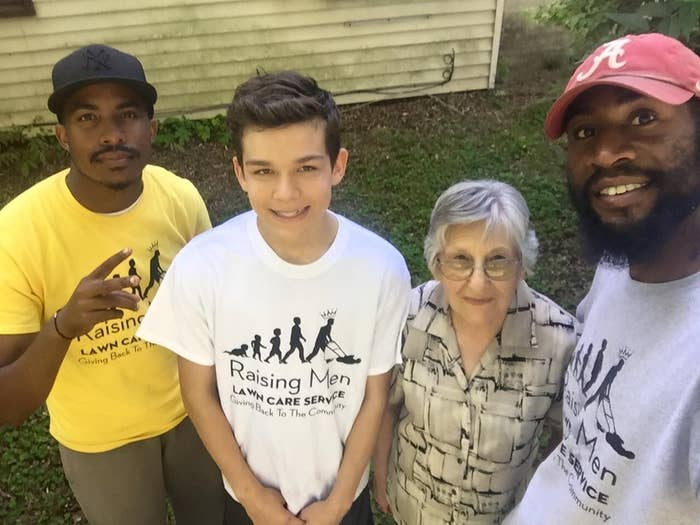 Rodney started cutting grass for free for the elderly, disabled, and single-parent mothers in his community. His goal was to cut 40 lawns by winter, but he ended up cutting 100 only a month and a half after the foundation's launch.
After launching RMLS, his barber, Terrence Story, (to the right) was so moved by the mission that he now plays a prominent role in the foundation.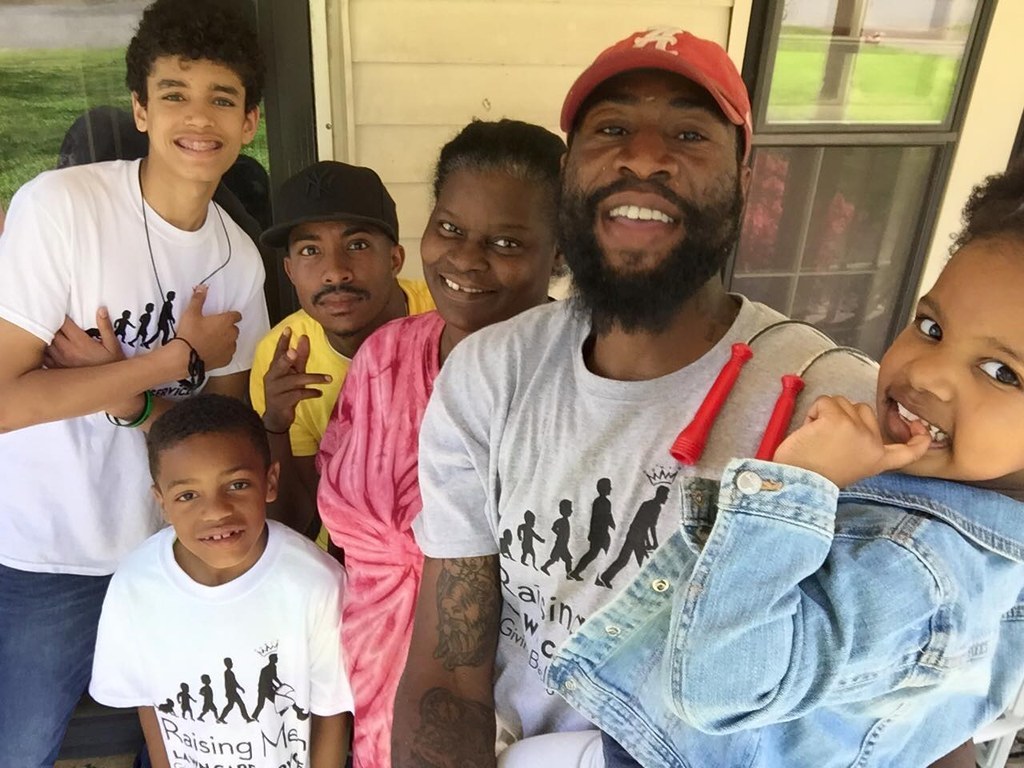 "I consider him my brother. We have known each other for about six years now. Terrence is my right hand man, he has been there from day one. His help has been enormous," Smith told BuzzFeed News.
RMLS recruits young men in the community and provides them shirts depending on how many lawns they have mowed.
"The kids love it. We are making it cool to give back. Every time a kid joins us, by the end of the day they are asking when they can come out again. They love it because they know they are helping someone who is in need," Smith told BuzzFeed News.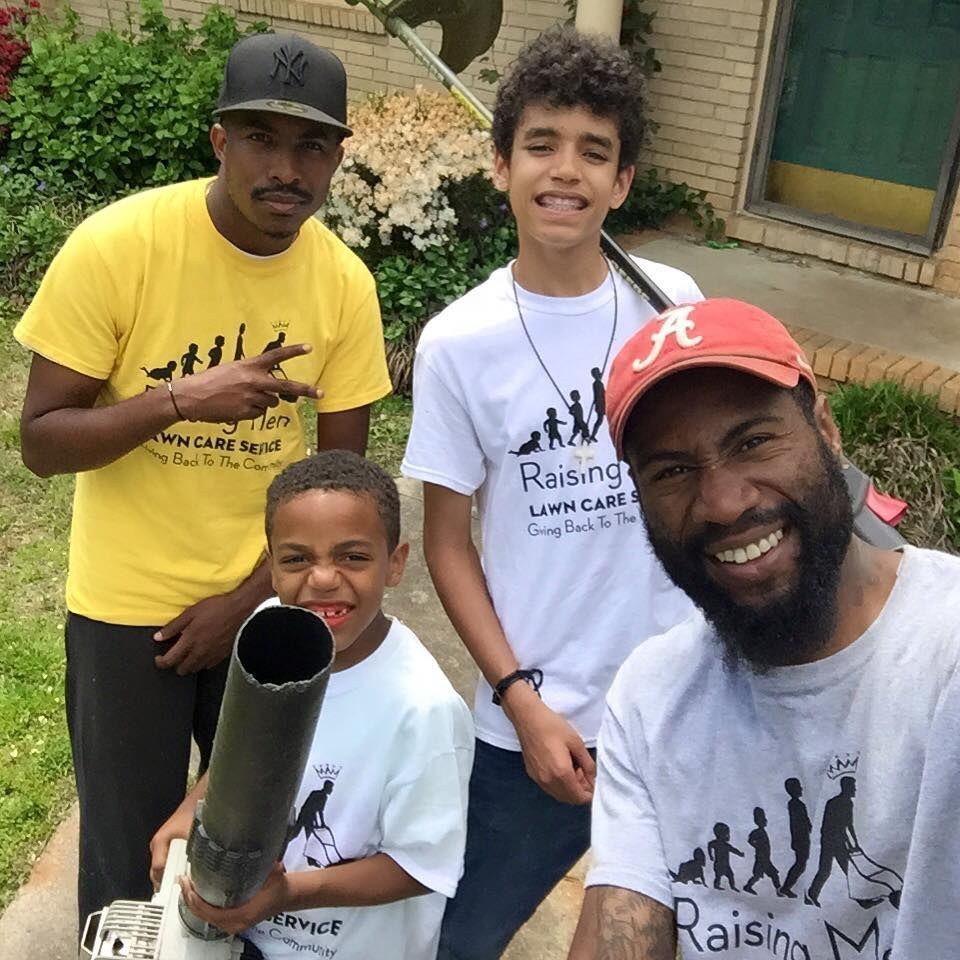 By giving back to his community, Smith has prevented people from being fined by the city for not mowing their lawns, as well as helped them save money.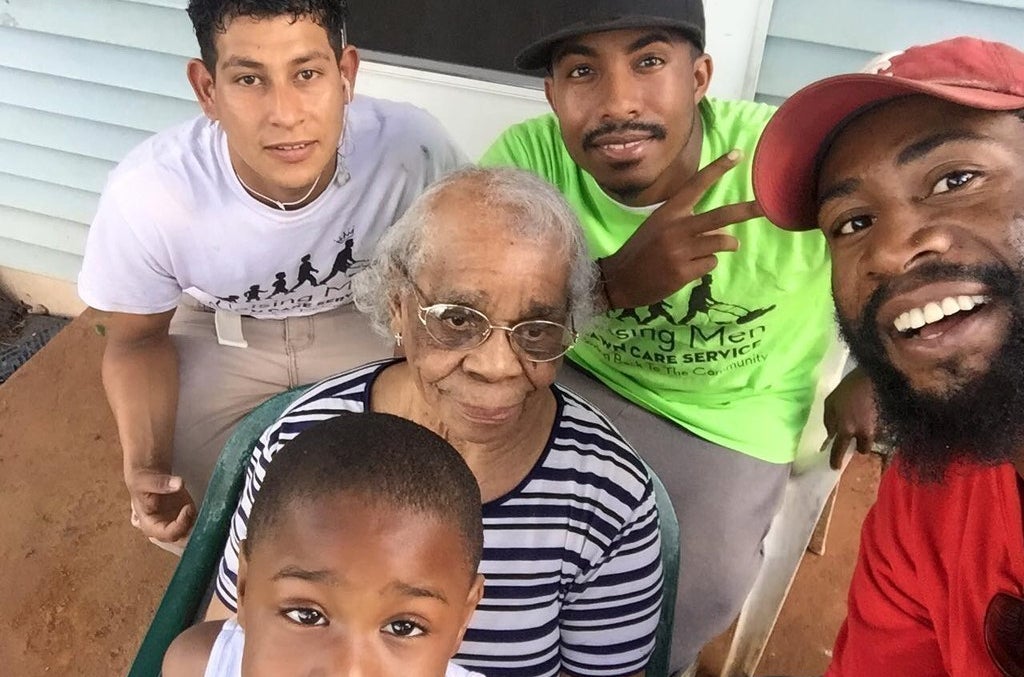 Since April, their Facebook page has been liked over 1 million times and shared by over 16,000 thousand people. Everyone with the same reaction:



For the future of "Raising Men Lawn Care Service," Smith hopes that there will be a chapter in every state and it will eventually become a worldwide foundation. "We want to be the difference and change the world for the better," Smith told BuzzFeed News.
Thank you, Rodney, for all the work that you do.