New York City's Tabloids Take On The NRA
The Rupert Murdoch-owned New York Post labels Wayne LaPierre a "GUN NUT" and "NRA loon" in the wake of his bizarre news conference Friday. The Daily News piles on.

Saturday's Cover of the Post looked like...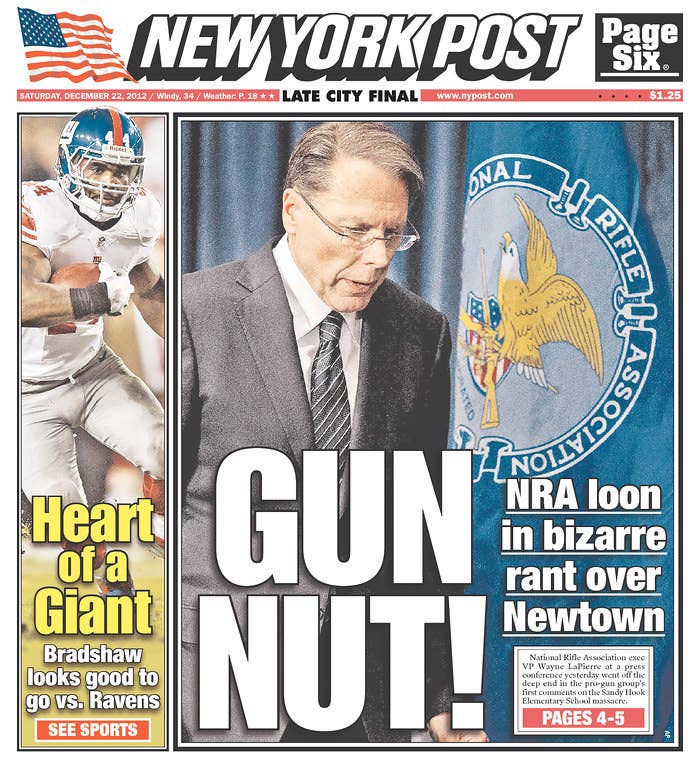 Not to be outdone, the more liberal New York Daily News declares LaPierre the craziest guy on the planet...