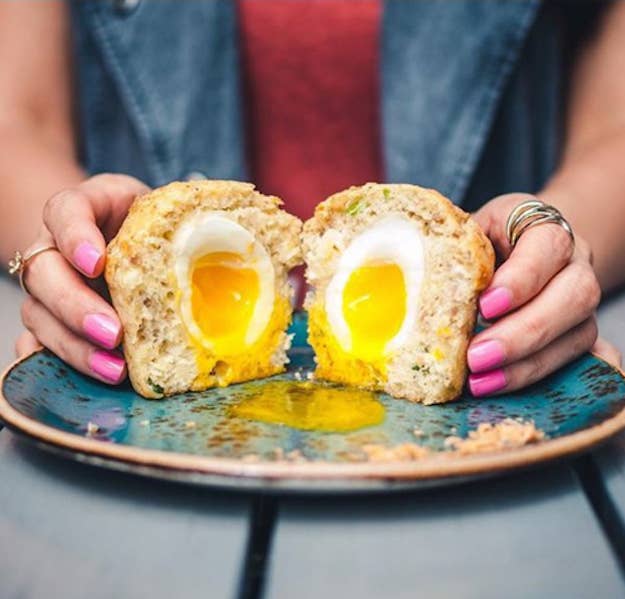 San Franciscans may have noticed a familiar pastry face cropping up in advertisements for UberEATs, the transportation behemoth's first foray into food delivery. Above the intoxicating slogan — "From Tap to Table in 10 minutes" — is the image of what appears to be a muffin with an egg inside of it. But locals will tell you that muffin has a name and, what's more, that muffin is kind of a scone.
They call her The Rebel Within.
For $7.25, you'll find her at Craftsman & Wolves, a chain of tony pastry shops with outposts on Valencia Street, Russian Hill, and Ferry Plaza Farmer's Market. Those who can afford a premium, order her on-demand from apps like UberEATS, Caviar, or Postmates for a mere $2 - $7 additional delivery fee.
How does the city's most Instagrammable carb body stay true to her mutinous roots? What does having it all mean for a baked good? BuzzFeed News caught up with Rebel at the Craftsman's Valencia Street location to find out.
"Don't come at me with your faux populist bullshit," the pastry said, kicking off our conversation on a salty note. "I am worth every fucking penny. Just look at me," she purred, slowly gliding her hands down her thick, buttery, sausage-flecked exterior.

Reader, I looked.
Mostly because there is no Wifi at Craftsman & Wolves so there was nothing else to do. Despite the shop's tech-heavy crowd of venture capitalists and startup founders, Craftsman & Wolves eschews contemporary amenities — forcing the architects of our mobile future to sit down and truly contemplate who is the craftsman and where is he hiding his wolves.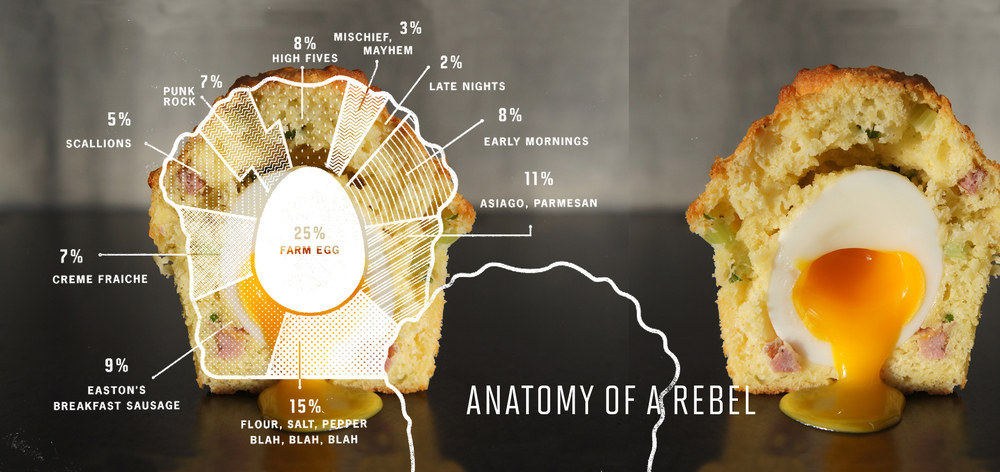 "A-listers don't need to name drop," Rebel said, swiveling around to make sure no one was listening and then ticking off a litany of the bold-faced names that had consumed her. Bakery ingenues come and go, but Rebel considers herself more of a contemporary classic, effortlessly exuding an ageless decadence. Other "it" breads have suffered from public backlash. When I brought up The Mill's $4 toast, Rebel's craggy scone face went still. She fidgeted with the dainty vial of Tabasco-flavored salt that often accompanies her. "Let's move on, shall we?" she whispered, brushing imaginary crumbs off her no legs.
Craftsman's Valencia Street location is nestled in the apex of gentrification in the Mission, one door up from Dandelion Chocolate, the small-batch chocolatier, and two doors from Mission Cheese, which exclusively traffics in domestic cheese, and just down the block from Betabrand, the venture-capital backed clothing company responsible for the Bay Area's bastardized take on athleisure.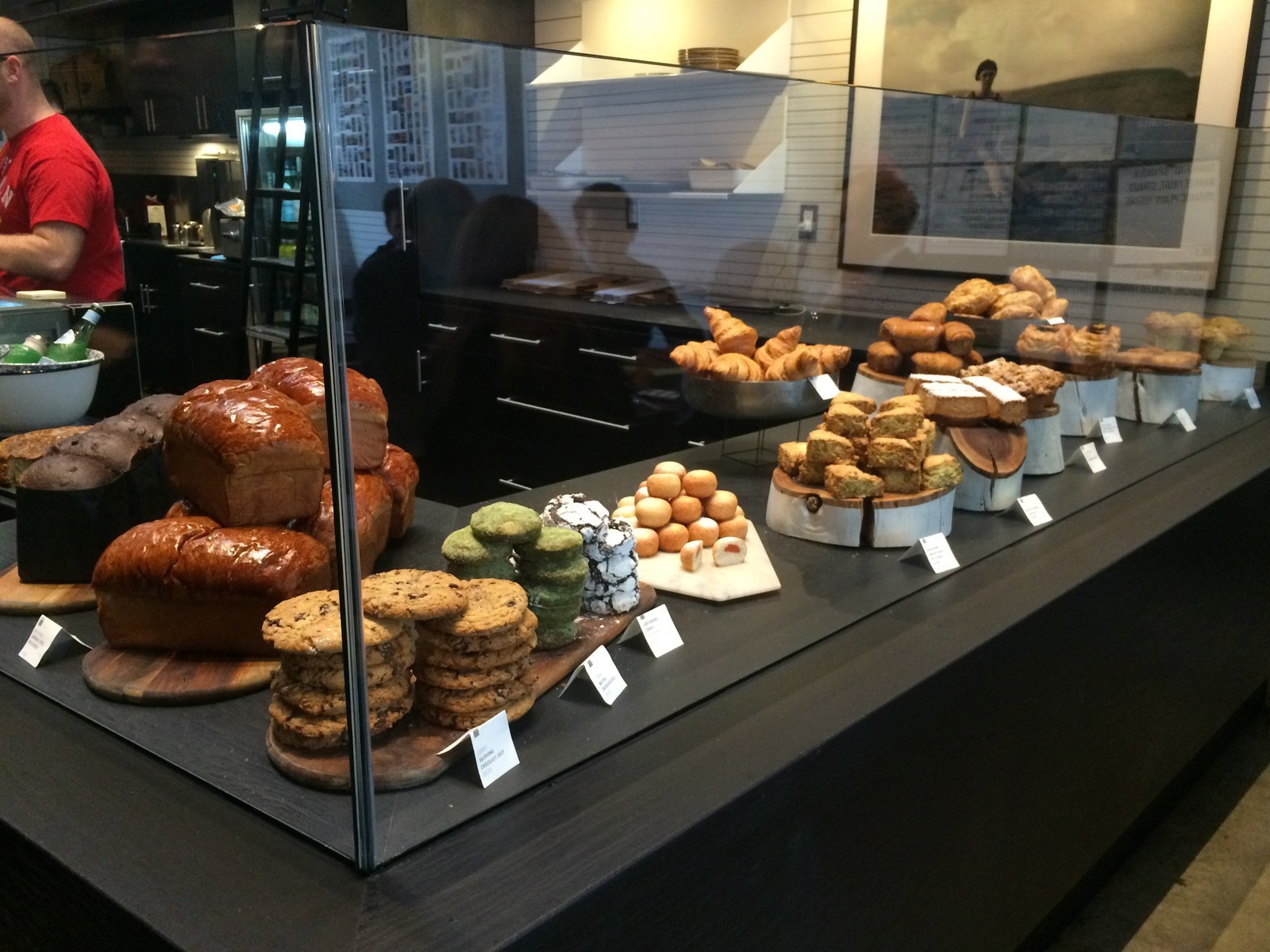 Finally, I just had to ask. How does Rebel maintain that dense, carb-heavy figure? The kind of density you wake up craving. The kind of density that makes grown men and women groan because they are still digesting what is really a very filling breakfast treat. Rebel got up, picked up her Céline Trapeze bag, put on her Karen Walker sunnies, pivoted towards the door, and uttered two words: "Truffle fries."