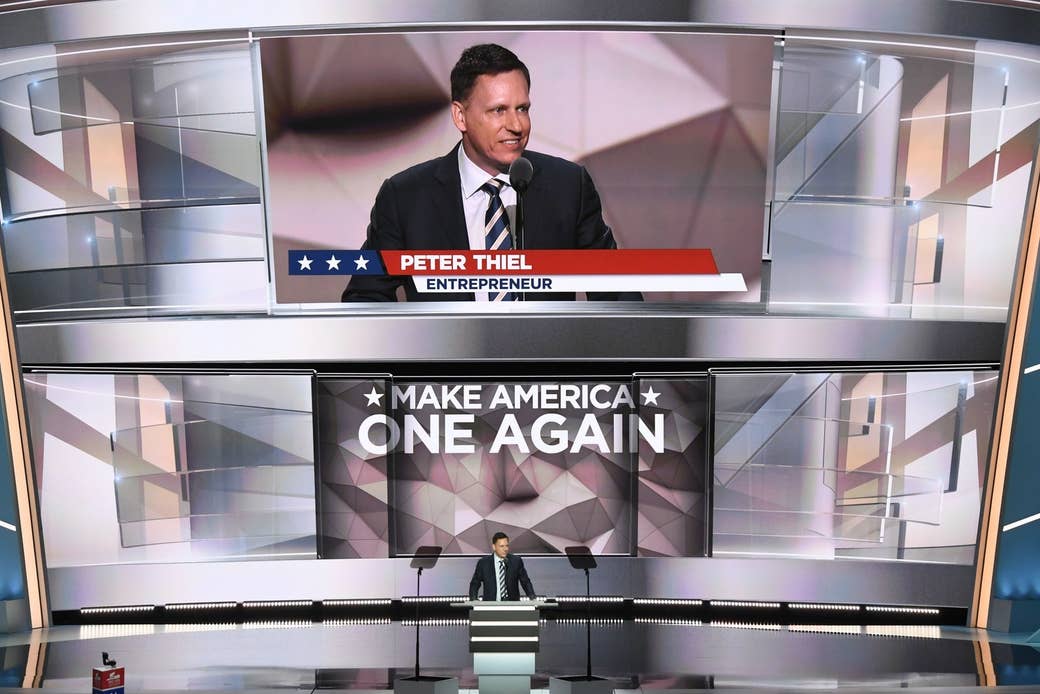 This election season, tech's high priesthood has condemned Donald Trump with a passion they typically reserve for praising a world-changing new technology. Facebook co-founder Dustin Moskovitz said the Republican nominee's campaign promises were "quite possibly a deliberate con." Paul Graham, a founder of the startup incubator Y Combinator, said he would be "joining the Resistance" if Trump were elected. Sam Altman, president of Y Combinator's parent company, drew a comparison to Hitler.
But the home stretch of the 2016 cycle is testing the political convictions of Silicon Valley elites, especially when it comes to their contrarian-in-chief. They don't quite know how to handle the fact that Peter Thiel, a central figure in their pantheon, keeps throwing his wealth and clout behind Trump.
It once seemed sufficient to dismiss the libertarian Thiel's Trumpist leanings as "eccentric," even after he delivered an unequivocal endorsement from the stage of the Republican National Convention. But after a week featuring the Republican candidate's recorded boasts of sexual assault — and allegations of the same from multiple women — the news that Thiel would give $1.25 million to support Trump has his business associates facing intensified pressure. How can they loudly disavow Trump's behavior but continue doing business with someone who sees that behavior and writes a seven-figure check?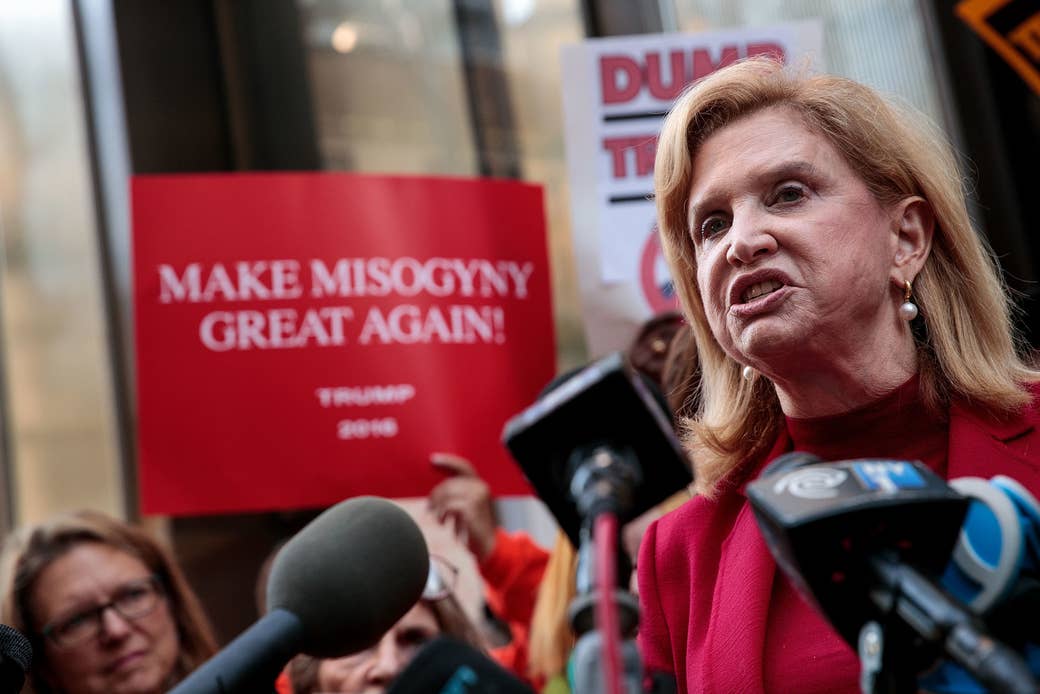 The money is pocket change for Thiel. He has an estimated net worth of $2.7 billion, and he's given more to less successful candidates — $2 million to Carly Fiorina's super PAC in 2015, and $2.6 million to Ron Paul's in the last election. And it's coming too late to make much of a difference, arriving in the final weeks of a campaign Trump looks very likely to lose.
Decoding Thiel's motivations has become a popular Silicon Valley parlor game. Ming Ng, the former head of product growth for Sean Parker's startup Airtime, thinks it makes sense if you assume the goal is public recognition, not political effectiveness — earning "the most leverage in terms of newsworthiness, gratitude from the Trump base, and enhancement to his brand," Ng told BuzzFeed by email. "People get confused in their heads because they assume he is on Team Trump, the latter makes sense if you assume if he is on Brand Thiel."
Just consider how Thiel's support of Trump has already boosted his image, Ng tweeted: In just a few months, "he has grown into a household name beyond tech, enhanced his contrarian reputation, and worshipped by ~40% of electorate."
The cost-effective move has worked in the past: Thiel's previous $1.25 million to the Seasteading Institute, which advocates for a floating city, free of government control, made his name synonymous with radical libertarian ideas.
The timing of the new donation may not be strategic in campaign terms, but it's certainly symbolic. Thiel opened his wallet after one of the worst weeks of the ongoing Trump fiasco, when dozens of senior Republicans distanced themselves from their candidate. Numerous women in the tech industry have now called on Thiel's allies to cut professional ties with him.
None of them have. Instead, they have framed the issue as politics as usual, arguing that Thiel — a board member at Facebook, Palantir Technologies, Zenefits, and Asana, and an adviser at Y Combinator — is simply backing a Republican presidential candidate, as abhorrent as they might find this particular one.
"I vehemently disagree [with Thiel], and I feel more strongly about this election than I do about any other election," Y Combinator's Altman, a friend of Thiel's who recently started a group to help young people register to vote, told BuzzFeed News on Sunday. He added: "It is possible to simultaneously maintain the positions that I think Trump would be absolutely terrible — the most unfit candidate I have ever seen from a major party to be president — and also that the right thing to do with people who disagree with you is not to shun them and cut off ties."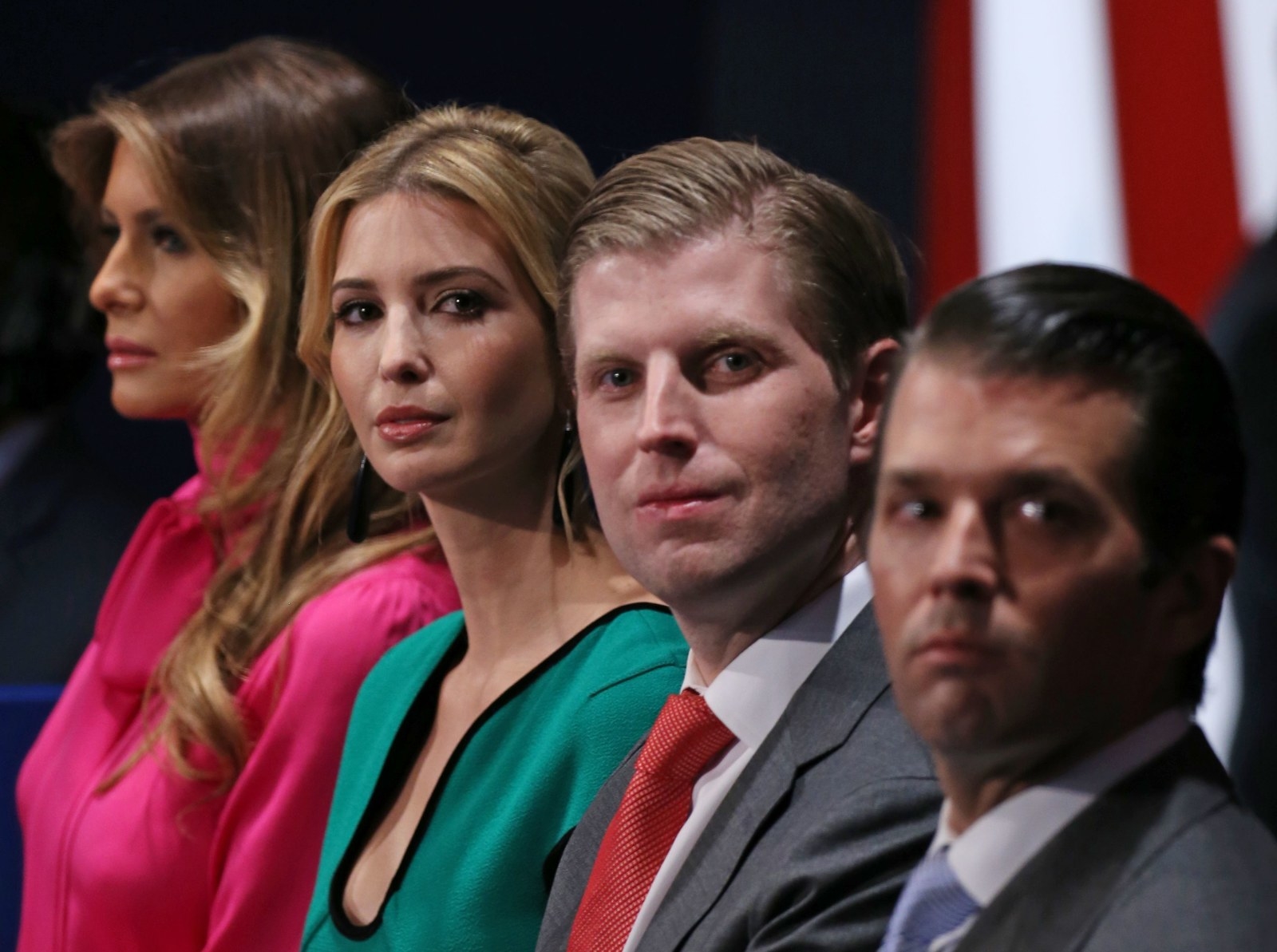 "This is someone who wants a fascist, racist sexual predator to be president of the United States."
To those outside Thiel's circle, however, the calculus is simpler. Women of color who work in the tech industry have repeatedly tried to explain that, for them, Thiel's donation is not just another intellectual exercise.
"This is someone who wants a fascist, racist sexual predator to be president of the United States," said Catherine Bracy, co-founder and executive director of the Oakland-based TechEquity Collaborative and a well-known voice in the industry. "If that's the kind of judgment you want on your board or advising your company, that's fine. You're free to keep associating with him. I, and others who are under threat from a Trump presidency, am also free to judge you for it."
Ellen Pao, the former interim CEO of Reddit whose gender discrimination lawsuit against the venture capital firm Kleiner Perkins riveted Silicon Valley last year, announced in a Medium post on Monday that Project Include, a nonprofit tech industry initiative she co-founded, would sever ties with Y Combinator.
"While all of us believe in the ideas of free speech and open platforms, we draw a line here," Pao wrote. "We agree that people shouldn't be fired for their political views, but this isn't a disagreement on tax policy, this is advocating hatred and violence."
The decision was easier for Project Include, Pao told BuzzFeed News, because it had no direct relationship with Thiel. "For other people, he is a powerful and influential figure," she said. "Given the nature of relationships and the boys' club in Silicon Valley, it is very hard to take a stand on this issue."
"There are these whiffs of McCarthyism that make me very uncomfortable."
Altman, in a series of tweets on Sunday, and in a blog post on Monday, showed the mental acrobatics taking place across the tech industry. He said Trump was "abusive, erratic, and prone to fits of rage," adding that he was "unfit to be president and would be a threat to national security." At the same time, he said it would be a "dangerous path" to "fire someone for supporting a major party nominee."
"It seems as problematic to me as supporting Trump to say that anybody who supports Trump is a persona non grata — even though I think supporting Trump is terrible," Altman told BuzzFeed News. "There are these whiffs of McCarthyism that make me very uncomfortable."
Graham, the YC founder, has staked out a similar position, at one point last week comparing Thiel to "American leftists who misguidedly idolized Stalin in the 1930s and '40s" — a man making a political mistake, but not one deserving of a McCarthyite purge.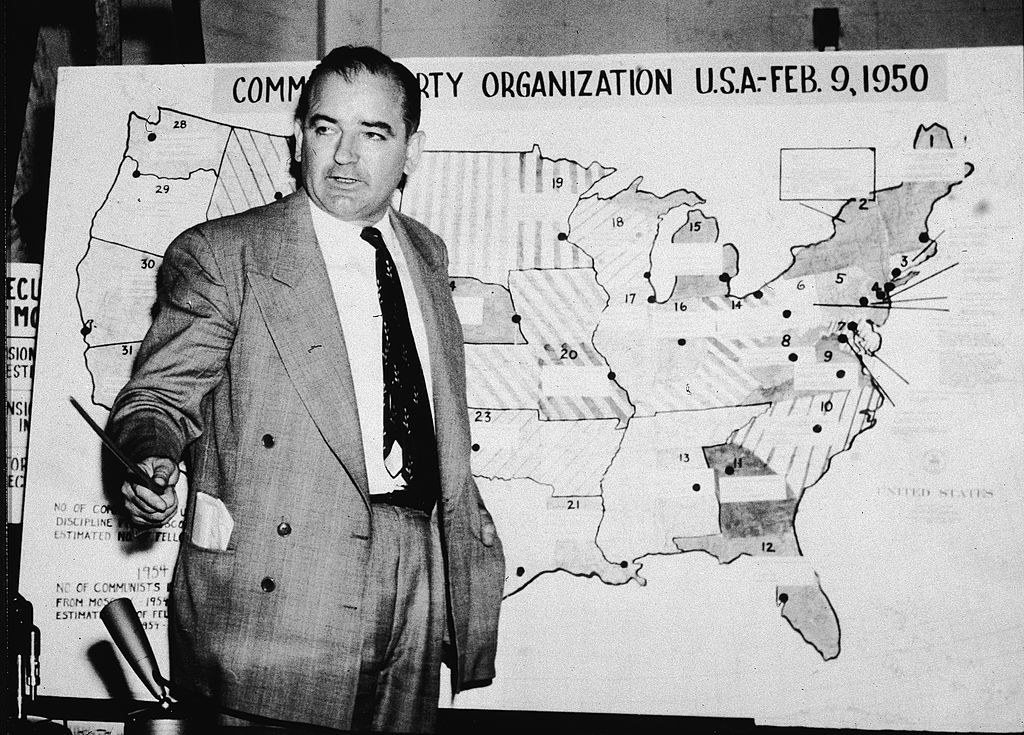 He's unlikely to get one, either way. Thiel is beloved by the men who run Silicon Valley, revered since his days at PayPal, where he was a co-founder and CEO. A central member of the "PayPal mafia" of men who left the company to found or run startups including Tesla, YouTube, and LinkedIn, he is closely connected to many of tech's most successful CEOs.
He co-founded the data analysis firm Palantir and was the first outside investor in Facebook — bringing him enormous wealth — and he remains a major investor and director at some of the Valley's most valuable companies. The chiefs of those businesses are steering clear of condemning him, even as they make clear that their politics veer far from Trump's.
Palantir CEO Alex Karp is one such leader. He has long been close to Thiel, the chairman of Palantir's board. Karp rarely speaks to the press, but when asked about Thiel's support for Trump, he said in a statement: "I'm supporting Hillary and have donated to her campaign."
David Sacks, the CEO of Zenefits, the human resources startup where Thiel is a board member, has avoided public commentary on politics this cycle. Sacks and Thiel go way back, co-authoring 1998's The Diversity Myth: Multiculturalism and Political Intolerance on Campus. In a statement through a spokesperson on Monday, Sacks said, "Peter is a great friend and board member. We respect his right to his own political opinions."
"Strong people make really good board members because they have strong views and they're not afraid to think differently than other people, which has served Facebook well."
Facebook, where Thiel is a board member, did not respond to a request for comment. But Bracy, a veteran of Code for America, singled out the social media giant, saying it's possible to "draw a direct line" from Trump's message — and Thiel's full-throated endorsement of it — to Facebook's issues hiring a diverse workforce.
The company has stood behind its controversial director in the past. "We have very independent board members with very independent thoughts that they share publicly," Facebook's Chief Operating Officer Sheryl Sandberg said in June, responding to questions about Thiel's role in bankrupting Gawker Media by funding a series of libel lawsuits. "Those strong people make really good board members because they have strong views and they're not afraid to think differently than other people, which has served Facebook well."
Others close to Thiel chose to sit this one out. Dustin Moskovitz, who founded the software startup Asana after leaving Facebook — making him doubly connected to Thiel — recently said he would give $20 million to help elect Hillary Clinton and other Democrats. But asked on Sunday to comment on Thiel's support for Trump, a spokesperson for Moskovitz said he wouldn't be speaking to the press on the matter.
Tech industry leaders can be reluctant to speak out, said Laura I. Gómez, CEO and co-founder of Atipica, a job analytics company. "There's a +1 phenomenon in Silicon Valley: You can say it and I will will +1 it, but I won't say it myself," she said.
Shortly after the news of Thiel's Trump donation broke, Gómez, a veteran of Twitter, YouTube, and Jawbone, tweeted, "Fuck you, Peter Thiel. I swear on my mother's grave I'll never take money from you or your fund." She later apologized to her mom for swearing, but stood by the sentiment, telling BuzzFeed News that it was well-received among both tech founders and investors.
According to Gómez, Thiel's donation to Trump pretty much sums up the industry's diversity issues. "We talk so much about diversity in tech and yet we have a prominent investor telling us that hate, misogyny, and racism is okay. Do you know how many founders would kill for $1.25 million — black or Latino founders, so that they could build their dream, and yet he's investing that much money in hate and violence, literally. It's sad."
"The diversity in tech conversation goes back to that," she said. "You can invest in Donald Trump and not invest in a diverse founder."
"He really does believe that the 'fake culture wars,' as he calls them, are a big deal, and that the country is becoming less competitive."
Max Levchin, a fellow member of the PayPal mafia who now runs the online lending startup Affirm, has his own theory for why Thiel has gone all in on Trump — and for why he's unlikely to reverse course.
"He really does believe that the 'fake culture wars,' as he calls them, are a big deal, and that the country is becoming less competitive," Levchin told BuzzFeed News on Friday, in an interview prior to news of Thiel's new $1.25 million donation. "He is far better read and far more thoughtful about this stuff than I could ever hope for. He's also much more libertarian than I am."
In their time working together, Levchin said he remembers Thiel's "mental flexibility" shining through in dozens of examples where he changed his mind after being presented with winning arguments from others. But on politics, "convincing Peter that he's wrong is an extra layer of insanity. He firmly believes what he believes."
"In matters that he's had a chance to think through and make a decision," Levchin said, "I've never seen him change his mind."
Matthew Zeitlin contributed to this article.