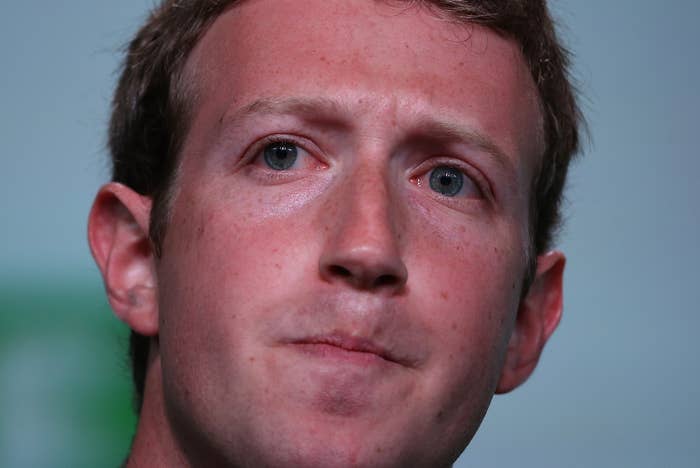 Facebook is embroiled in a highly charged debate over net neutrality in India because of Free Basics, a controversial program that the social network claims will bring digital connectivity to the developing world — but which critics say might hurt more than it helps. Free Basics is a partnership between Facebook and telecom providers that offers people free Internet access, but only to a limited number of websites and with traffic routed through Facebook's servers.
Indian regulators temporarily banned Free Basics just before Christmas, asking Reliance Communications (the only carrier in India offering Free Basics) to halt support while the Telecom Regulatory Authority of India (TRAI) determined whether telecoms should be allowed to offer differential pricing for different types of content. And based on a scorching missive sent this week from TRAI to Facebook, the regulatory body's patience appears to be running out.

In a letter released Monday, TRAI said that it is concerned about Facebook's "self-appointed spokesmanship" on behalf of millions of Indians. TRAI's frustration is largely with Facebook's automated lobbying campaign in support of Free Basics, which urged users to send a form-letter-style response to TRAI, and which the regulatory authority' said "has the flavor of reducing this meaningful consultative exercise" into "a crudely majoritarian and orchestrated opinion poll."
In Monday's letter, TRAI called Facebook's actions "dangerous":
"(9) TRAI fully subscribes to this view when engaging in public consultations. However your urging has the flavor of reducing this meaningful consultative exercise designed to produce informed decisions in a transparent manner into a crudely majoritarian and orchestrated opinion poll.

(10) Neither the spirit nor the letter of a consultative process warrants such an interpretation which, if accepted, has dangerous ramifications for policy-making in India."
TRAI also said that Facebook impeded the agency's ability to get valuable "input from industry members and stakeholders." Public consultations, TRAI said, are designed to "help regulators to make informed decisions" and "foster a transparent regulatory environment."
The automated campaign is a perfect example of the kind of clicktivism that has come to dominate digital activism (i.e. "click here to send a message . . .") The problem, as TRAI has pointed out repeatedly, is that the agency has not asked for people's opinions in support of or opposition to Free Basics. Rather, the questions it released on December 9 sought to establish whether or not mobile plans charging different rates for certain apps and forms of data should be blocked or regulated, and if differential pricing plans should be allowed in the marketplace. Another question invited the public to propose alternative schemes that might increase internet access without placing restrictions on content.
"It is crucial to underline that your continued assertion that the initial template responses sent by users through Facebook in support of 'digital equality' and 'Free Basics,' are appropriate responses to the consultation paper, is wholly misplaced," the letter says.

This is hardly the first time TRAI has tried to shake some straight talk out of Facebook. On January 12, TRAI released to the public three recent letters between the social network and the regulatory authority. In an accompanying press release at the time, TRAI secretary Sudhir Gupta said the correspondence was being released in part because "there was no clarity on whether Facebook has conveyed TRAI's message to their users," despite repeated requests.

This week's letter is addressed to Ankhi Das, Facebook's director of public policy in India. Facebook sent the following statement about the letter to BuzzFeed News:

In response to TRAI's consultation paper, Facebook enabled 11.7 million citizens to file comments in support of the Free Basics program, asking TRAI to allow the program under any rules adopted. TRAI requested that we reach out to these Free Basics supporters to ask them to also answer the specific questions raised by the consultative paper. We are not aware of a similar request having been made to any of the other commenters who did not answer these specific questions. Nevertheless, we attempted to cooperate with their request. While we did not include all of the specific language drafted by TRAI, we did deliver a request for additional information and included in the draft email the exact language from the four specific questions posed in the consultation paper. More than 1.4 million Indians responded by submitting revised comments that addressed these questions.
Vishal Misra — a Columbia University professor and expert on net neutrality who testified about net neutrality last year before India's Parliament — described TRAI's letter as a "devastating" blow to Facebook. He told BuzzFeed News that Facebook also testified. "Right before the parliamentary testimony Ankhi Das of Facebook introduced herself to everyone (including me) as 'we are a startup.' Maybe the gross incompetence shown here proves her statement," he said.