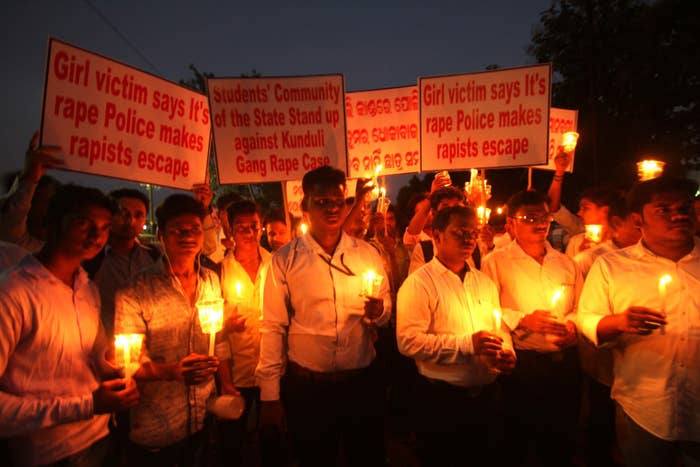 India has responded to the country's rampant rape culture by proposing a controversial new national sex offender registry that will contain the records of suspected and convicted perpetrators.
The Indian government has invited bids from private companies to create the registry, as an answer to what it describes as the level of "bestiality and barbarity" of sex offenses in the country, particularly against children. Recently, the country has seen nationwide protests following the abduction, gang rape, and murder of an 8- year-old girl — a crime in which at least two Indian police officers have also been implicated.
The government hopes that the registry (which already has 450,000 criminal records from the national crime bureau, and expects to add another 35,000 this year) will help speed up investigations and prosecutions by making information about suspects available to police officers across the country, and making data on convicted criminals searchable on the internet for the general public.
The sex offender registry is the latest measure introduced by the Indian government in response to the public outcry against recent gang rapes. A few weeks ago, a special cabinet meeting chaired by Prime Minister Narendra Modi also approved of the death penalty for child rapists.
But experts say such a registry could create more problems than it solves, especially in India where surveillance databases meant to be used by the state are frequently accessed by private companies. Law enforcement is frequently biased against people who are poor, illiterate, and from discriminated caste groups, while legal cases go on for years, if not decades.
One of the biggest concerns is privacy — or specifically, protecting the identities of victims. In India, the names of rape survivors are confidential because victims of sexual crimes can lose their jobs, homes, and families, and become victims of further targeted violence. When asked how the government will protect the names of victims or details of what happened to them from being accessed by private corporations or the general public, a government spokesperson simply told BuzzFeed News that "the database will have multiple layers of security."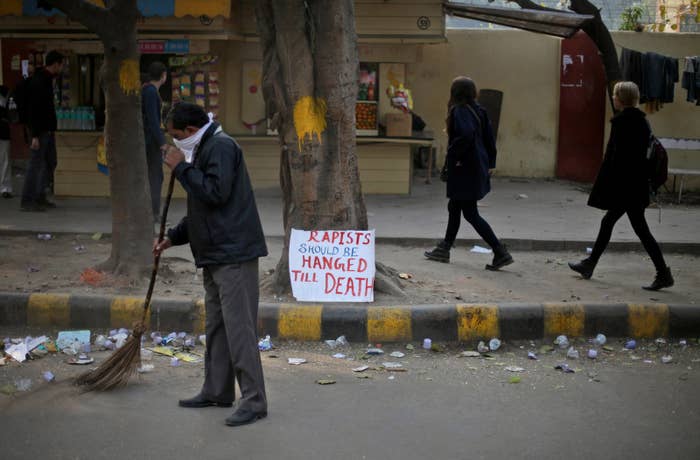 However, the government plans to integrate its sex offender registry with Aadhaar, India's database that contains the demographic and biometric details of more than a billion citizens. This is bad news — in the past, Aadhaar has been criticized for not only enabling state surveillance but also for how leaky it is. Earlier this year, the Tribune newspaper demonstrated that the demographic data of 1.2 billion citizens could be accessed for about $8 — including by private operators who can sell this data. Another report published earlier this month showed how anyone could add or edit entries to the Aadhaar database for less than $30.

Experts also say that the database risks becoming a sinister surveillance tool for local police. "We need better policing to enforce laws in the first place, and faster judgments through special courts, not surveillance," Srinivas Kodali, an internet security researcher who is also a critic of the Aadhaar program, told BuzzFeed News. He expressed concerns about private contractors hired by the government having access to records in the database. "Technically, sensitive databases like these need to be built inside the government," Kodali said.
There is precedent for this in India. A recent report published in the Hindustan Times showed how private contractors hired by the UIDAI, the agency that oversees the Aadhaar program to build and maintain state-level demographic and biometric databases of citizens, frequently accessed people's private data without consent.
"The crucial issue here is to know how the data collected in this database will be combined in other databases using Aadhaar," Kodali said.
The cultural and ethical implications of a registry go beyond compromising the identities of survivors and revealing the details of their abuse to strangers. As the #MeToo movement has demonstrated, the majority of sexual offenses are not "bestial and barbaric," but quiet horrors that are a part of the everyday lives of women. As a result, when survivors speak out or file complaints, they are often accused of ruining the lives of their abusers. In India national crime data reveals that at least 95% of the sexual offenses are committed by perpetrators known to victims, such as family members, neighbors, classmates, and colleagues — people who live or work in close proximity to their victims.
There is an incredible amount of social pressure on rape survivors to desist from speaking up, especially against rapists they know. When abusers and rapists are served death penalties, or in the future, when their names begin to appear on a sex offender registry — the pressure to stay silent is likely to increase.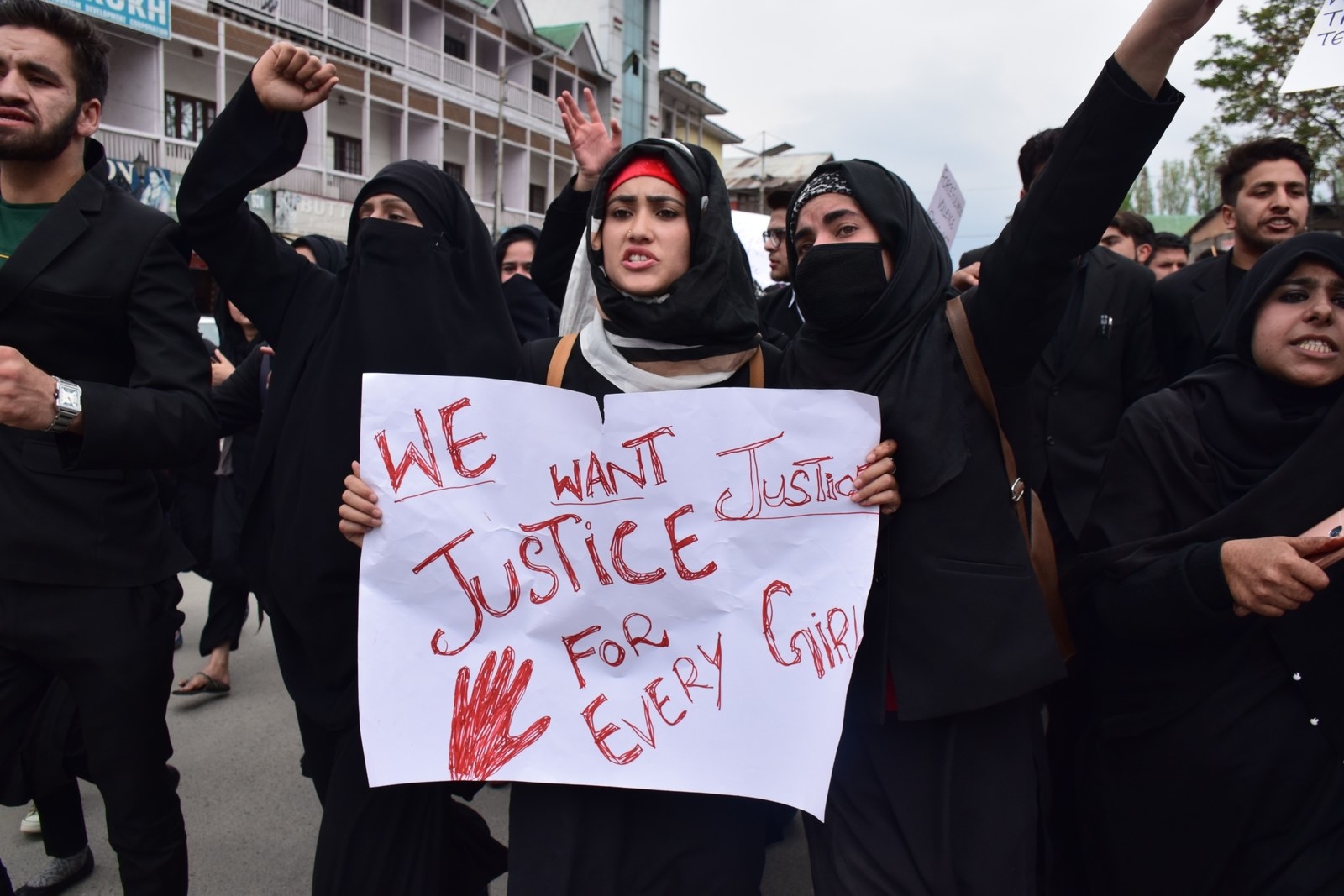 The government intends to deal with this by segregating offenses and offenders into "tiers," based on whether they pose a low, moderate, or high threat to society. Tier 1 will include those who are deemed unlikely to engage in criminal sexual conduct but are suspects in cases. Tier 2 offenders will include those who have raped people they know or are directly related to. Tier 3 includes gang rapists, people who kill and brutalize, or those in a position of authority over victims. But none of these categories are watertight. For instance, multiple cases in the past have proved that gang rapes and acid attacks are frequently carried out by perpetrators who know the victim, including family members.
Sex offender registries also pose an ethical problem for the rights of the accused by subverting the basic principle of law — that an accused person is innocent until proven guilty, and that if found guilty, a person can be reformed by serving time in prison. "Any democracy has to consider reform — not punishment — the ultimate goal of criminal jurisprudence, even for a death row convict," criminal defense attorney Rebecca John told BuzzFeed News.
"These kinds of directories directly change jurisprudence to being punitive — if your name is on a registry, you can bid goodbye to reform entirely."
The ethical concerns are particularly stark when offenders are juvenile or have already served time in jail — should one spend decades on a sex offender registry for a crime they committed as a teenager, or for a crime that they have already served time for? In Australia and Jamaica, for instance, juvenile sexual offenders are registered for a shorter time than adult offenders. In Canada, offenders can opt out of the registry if they have completed their sentence, and are able to convince the court that they do not pose any further threat to society. At present, the Indian government's proposal does not include any such provisions. Offenders will remain in the system between 15 years and the rest of their lives, depending on which tier they fit in and whether they are repeat offenders.
"It is incredibly common for conservative Indian families to file rape complaints against teenage kids for experimenting sexually," John said. "Is the Indian government planning to register a school kid as a sexual offender for 15 years?
While there is no data on the demographics of Indian jails, the police disproportionately target lower classes, castes, and those from minority religions. This, according to John, is why the registry is most dangerous for India. "There are innumerable cases where witnesses are bought over, law enforcement has deep-rooted problems," she said. "Anyone's name can appear on that list on a whim. It will have a lynch-mob effect in a country where investigations are as bad as ours."