NEW DELHI — When Manizhe Karimi left Iran at the age of 15, she hadn't heard of Bollywood. It was 2003. It was only when she became a flight attendant in the Middle East, started to model, and moved to Hong Kong that Karimi first became aware of Indian stars and filmmakers, and their ride-or-die fans.

This was also when she began to hear a compliment from almost every Indian she met: She should be in Hindi movies — she was so right for Bollywood.
Most often, the compliment referred to the way she looked: thin with long, dark hair and fair skin (which an interviewer in Mumbai would later describe as "the purest white marble"). Karimi was the exact archetype of beauty that South Asian filmmakers and advertisers adore.
But the Indian film industry's obsession with foreigners goes beyond skin color. As mainstream Hindi cinema has made a shift toward portraying the lives of the rich, it has come to include increasingly risque roles for actresses. Foreigners are preferred (particularly for song-and-dance numbers and "sex comedies") because fair skin represents a certain aspirational male fantasy — and the fairer the better. Beach or poolside sequences, called "bikini scenes" (which later become the subject of thousands of Google searches and cellphone wallpapers), are crucial to the success of these films. The question of "who is willing to wear a bikini" often decides which actress gets a role.
When Karimi finally came to Bollywood in 2013, she changed her name from Manizhe to the Hindi-sounding "Mandana." One of the first scenes she ever shot was of her emerging from a swimming pool in a green bikini.

Karimi told BuzzFeed News that the fact that she barely spoke the language was never a problem at auditions — she didn't have too many lines in most films, and the lead actor's love interest was almost always a "foreigner who spoke broken Hindi."

The question of "who is willing to wear a bikini" often decides which actress gets a role.
This year it was this very status as an outsider that would see Karimi join a sweeping movement to upend Bollywood's culture of harassment and abuse. In Hollywood, leading names like Rose McGowan, Ashley Judd, Gwyneth Paltrow, Salma Hayek, and Lupita Nyong'o helped to bring down Harvey Weinstein, sparking a sea change in the way the world discusses sex and power. In Bollywood, by contrast, the heavy lifting is being done by women who are almost unknown — and instead of fighting one man, enabled by his money, power, and networks, these women are taking on an entire industry.
It's no mean task. India is the largest producer of films in the world and the industry is worth more than $2.28 billion. In 2017, India produced 1,986 films from nine different regions, in 16 different languages. That year, the number of people employed by the film industry was 248,600. While there is no data available on how many of them are women, Bollywood has a very real gender problem: On screen, women have fewer acting roles, get to sing less than men and are paid less than their male counterparts.
As with any industry, the economic disempowerment of women in Bollywood makes them the most vulnerable to abuse. The lower they are in the pecking order, the more easily actresses, backup dancers, and other women are replaced — particularly if they earn the reputation of being "troublemakers" early on. It could not be more different for the men of Bollywood, which has a long history of protecting its "bad boys," even when they are not particularly profitable.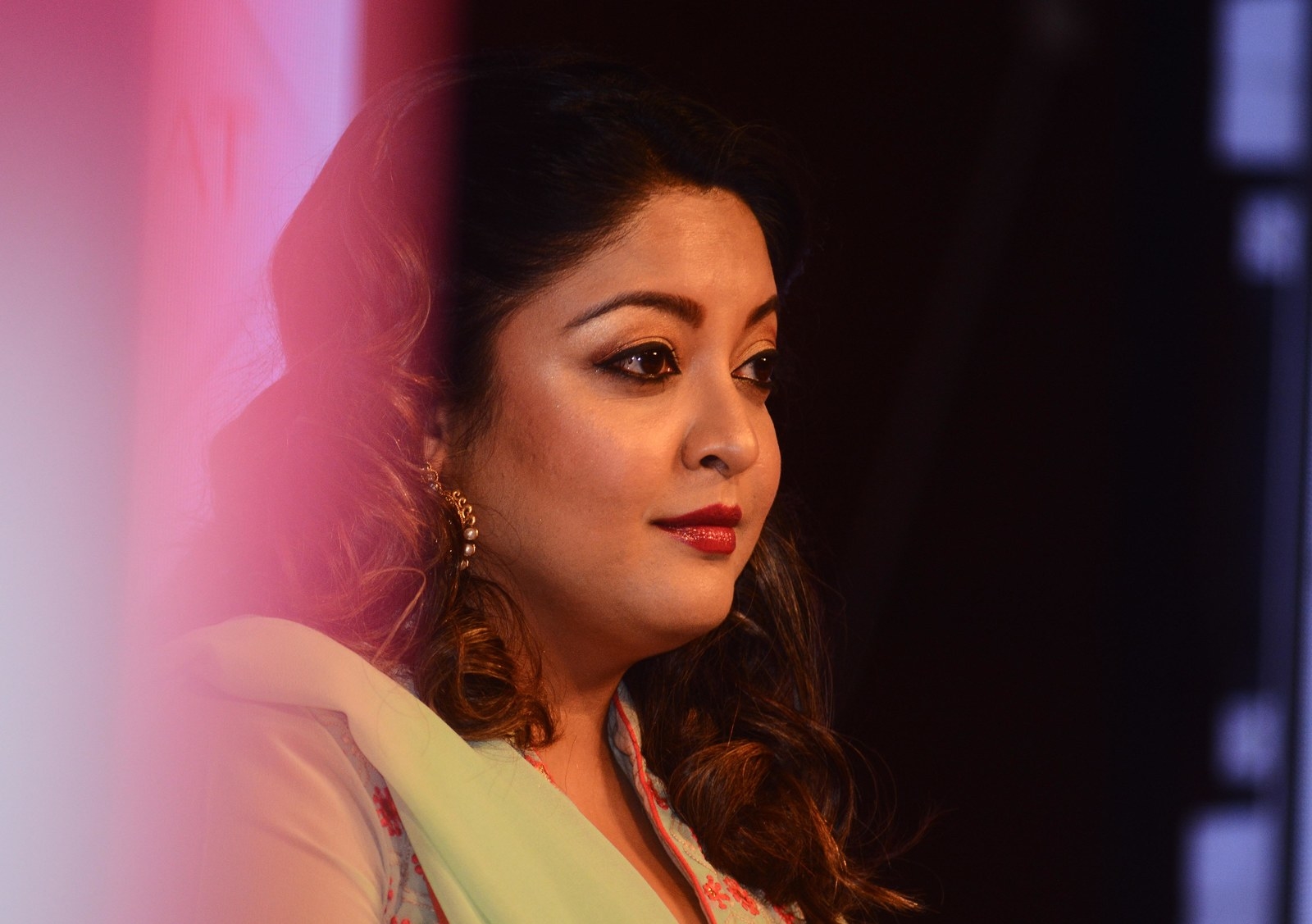 Bollywood's #MeToo movement began in September 2018, when a former actor, Tanushree Dutta, spoke about being abused by a veteran star. The incident Dutta described occurred 10 years ago, but it was only after the Weinstein revelations that India began to acknowledge how power was abused in the film industry — not with the kind of bloody violence seen on screen, but a subtler coercion that was sexual, economic, and social.

Since then at least 10 members of the film industry — actors, filmmakers, a makeup artist, musicians, and a writer — have been accused by women of sexual crimes ranging from groping to rape. Three men have sued their accusers for defamation, three have apologized, and three have denied the incidents ever occurred. One has claimed only "fat and ugly girls" used the #MeToo movement to say they had been abused.
But unlike Hollywood, where #MeToo led to the formation of Time's Up, a movement geared toward effecting concrete change by collecting legal funds and advocating for a change in company policies on harassment, Bollywood is still resisting letting go of its old ways.
Big-name actors, producers, and other powerful stakeholders in the industry are content to sit back and let the storm pass — partly because this is not the first time Bollywood's abuse of power has been exposed. It's an open secret that this has been going on for years. And each time, onscreen gods are forgiven their offscreen crimes. The industry always wins.
"This is the way it works here," he says. "Take it or I'll leave. I want to make love to you right now."
The trouble with open secrets, after all, is that there is no big reveal. An open secret is a story that's been repeated so many times it no longer elicits a response.
Take, for instance, Bollywood's "casting couch" — the sexual exploitation of women on the promise of acting roles or assignments with big stars.
In 2005, Shakti Kapoor, an actor who made his career by playing rapists, became the subject of an on-camera sting by the news channel India TV. In the clip, Kapoor (who was 52 at the time) tells a young reporter that he will help her become a star and keep her safe from the bad people of the industry — if she sleeps with him.
"This is the way it works here," he says. "Take it or I'll leave. I want to make love to you right now."
The accusations were believed, but in the long run it didn't matter. Kapoor was blacklisted for all of a week, and political parties protested outside his house. But then, just as with the comedian Louis C.K., and dozens of other men accused of sexually coercive actions, Bollywood moved on. Kapoor returned to cinema screens. Instead of destroying him, the allegation of sexual exploitation revived his career as an onscreen villain.
That same year, the BBC shot a documentary about the seedy world of Mumbai's casting couch, whose central premise tells you everything about the sexual mores of the time. The young women featured in the documentary, actors trying to land that one dream role, did not speak of sexual exploitation as something scarring, but instead as a compromise they needed to make — a fair exchange of sex for professional favors.
Kapoor appeared in the documentary, and his words seem even more telling now. "Nobody's raping anybody here," he told the BBC. "If the girls don't like it, they can say no and go back to where they came from."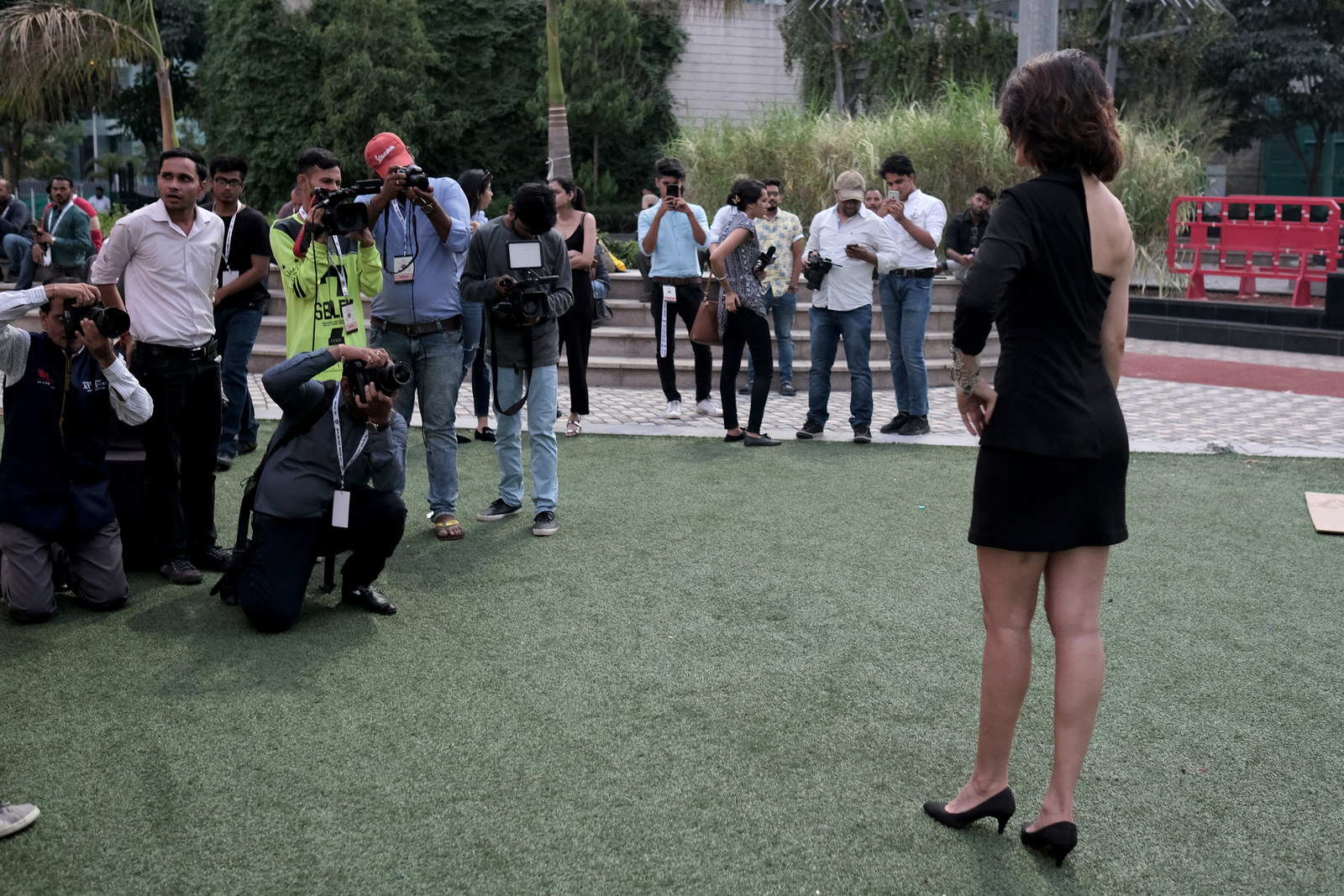 For Karimi, going back to Iran was not an option. At the start of her career in India, when she felt uncomfortable with all the bikini scenes, she learned to cooperate, simply because she knew she was easily replaced by the next young woman with fair skin. Her most unpleasant experience was in 2016, on the set of a sex-comedy sequel called Kyaa Kool Hain Hum 3 (How Cool Are We Part 3), produced by one of India's wealthiest female producers, Ekta Kapoor, and a little-known director, Umesh Ghadge. (Ghadge declined to comment for this story.)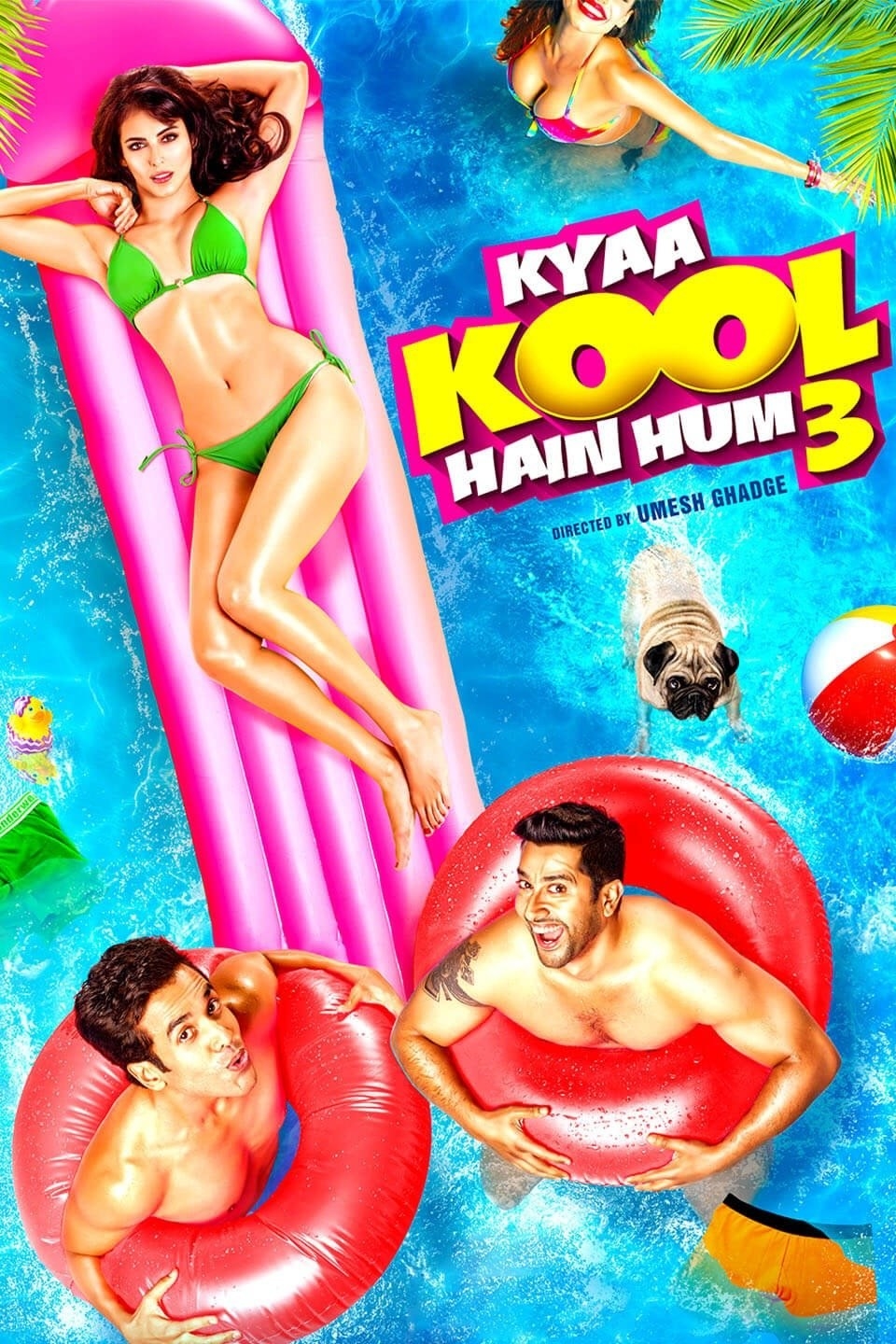 The film, which had several scenes cut by the Indian censor board, was banned in Pakistan, and received terrible reviews in India, is about a pair of young men who visit an adult filmmaker in Thailand. At the filmmaker's mansion, the two are surrounded by women who orgasm spontaneously, moan and pant, barely ever saying actual words. (None of the three women in the film are A-list actors.) Karimi, who plays the only woman who is not an adult-film actor, was nonetheless asked to wear a bikini for a fantasy sequence as well as for the film's poster.
"I'd tell the director, 'I've worn bikinis before, this is a G-string, it won't look right on screen,' or 'I know what kind of bathing suit my character would pick; she's a regular girl, not a stripper,'" Karimi told BuzzFeed News over the phone from Mumbai. "But it only irritated him. He started treating me badly and punishing me on set."
Karimi said that when she complained to the film's producer, Kapoor appointed a male crew member to accompany her on set during shoots. Kapoor and her publicist declined to comment to BuzzFeed News.

This, Karimi said, did not go down well with Ghadge. "He would say things like, 'You think you're a star? I'll show you what you're worth.' He would change dance steps, cut my lines, make me wait for hours on set when I wasn't part of the scene. It was pure emotional torture. I never felt safe or happy, even though we were on this beautiful beach."
Karimi decided to take a break from Bollywood after the film's release. She appeared on the Indian version of Big Brother for a spell, and then left the industry altogether.
"Men in this industry, they can get away with anything. Women? They get called troublemakers."
"I wanted to feel safe and protected," she told BuzzFeed News. "I thought that would make me happy, but it didn't." Soon after her wedding, Karimi told BuzzFeed News that she longed to go back to work, but couldn't because "a woman's priority changes after marriage, it's all about her husband all the time." Officially estranged and then divorced from her husband a few months later, desperate for a sense of purpose, she returned to the industry.
"Everyone I met would say, 'Mandana, what happened to you? You used to be so good and professional, but I heard you caused so much trouble on the set of Kyaa Kool Hain Hum!'" Karimi said. "In the beginning, I would try to explain about Ghadge. Some people understood. But others just wouldn't give me work."

When the #MeToo movement finally arrived in Bollywood this September, Karimi decided to call a press conference of her own. "I just wanted to expose this double standard, you know," she said. "Men in this industry, they can get away with anything. Women? They get called troublemakers."

Dressed in a red baseball cap with a crisp white shirt, Karimi told reporters that shooting with Ghadge had been 40 days of "pure hell."

"The experience led me to leaving my profession, which I loved," Karimi said. "Harassment doesn't always mean that someone touches you inappropriately." Ghadge declined to comment to BuzzFeed News. He is yet to respond to Karimi's allegations at the press conference.
At the conference, Karimi ended up talking about more than just Ghadge. Baited by a reporter who suggested making #MeToo allegations was a "new trend," Karimi named another producer, Sajid Khan, a man far more powerful than Ghadge, who could effectively end Karimi's career.

"I met Sajid Khan for an audition and he asked me to take all my clothes off," she said to the reporter, as a phalanx of cellphone cameras pointed at her. "This is not a trend; this happens to women here all the time."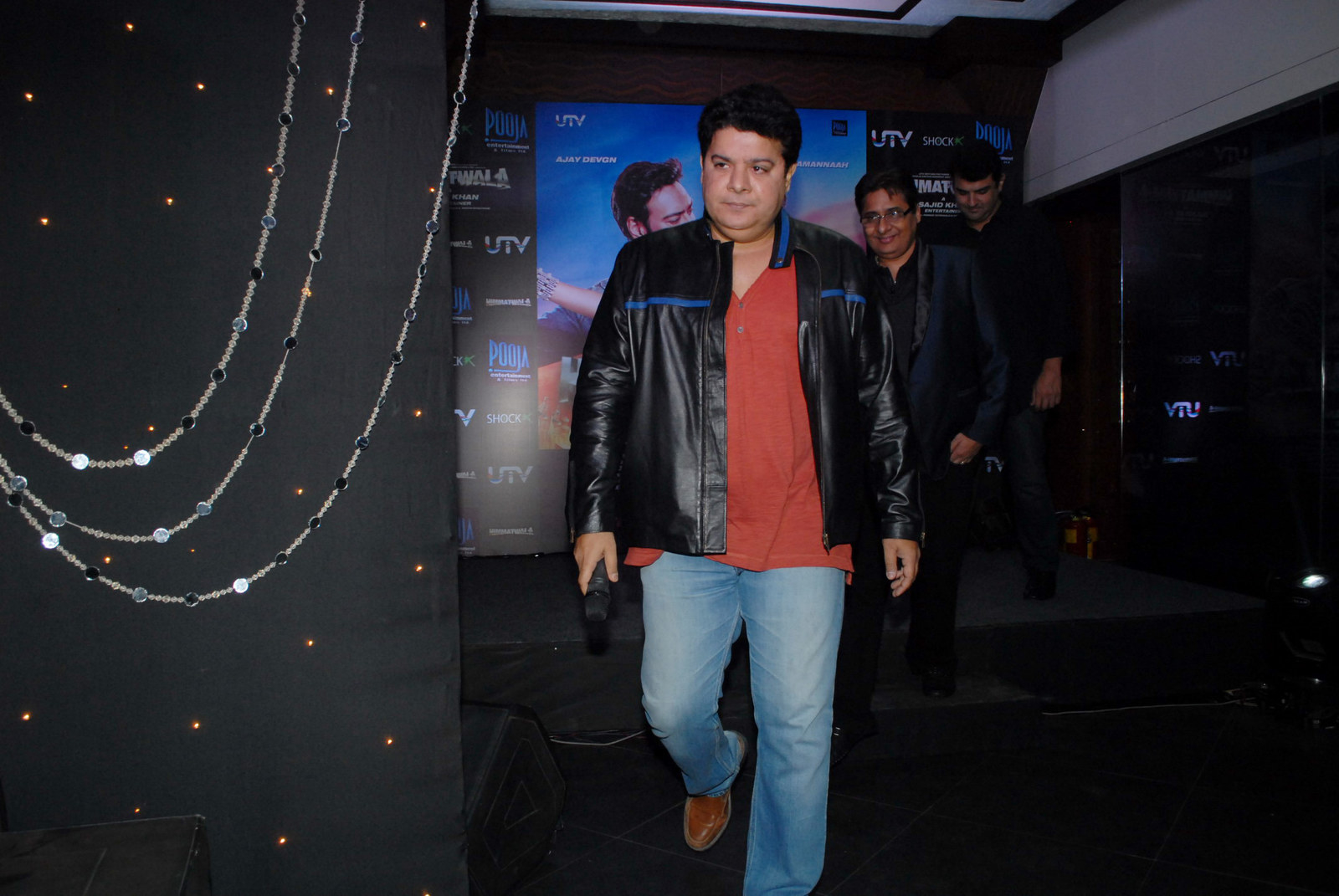 Khan, a rotund, wildly famous film producer who comes from a storied Bollywood family, has been accused by multiple women of indecent exposure, assault, and sexual humiliation. He is the most powerful celebrity from the film industry to have been named in the present #MeToo storm, and his accusers, like Karimi, are women with little clout.

On Twitter, Karishma Upadhyay, a film journalist, described an interview with Khan in "the early 2000s" during which he spent most of their time together waxing lyrical about the size of his genitalia, before pulling his pants down in front of Upadhyay. Two other actresses (apart from Karimi) have also tweeted that Khan spent their auditions asking them details about their bodies and sex lives, finally telling them to strip if they wanted the role.
One of the most detailed accounts about Khan's alleged abusive behavior came from Saloni Chopra, a young woman who spent a few months as Khan's assistant in 2011.
"[Khan] made it clear that I was his personal assistant. Not an assistant director, but a director's assistant," Chopra told BuzzFeed News from Melbourne, where she grew up and where she was on vacation at the time she shared her story.
In 2011, Chopra was in Mumbai to explore a possible career in the film industry. She met Khan for an interview, but left in tears. Only when she reflected on it some years later did she realize how traumatizing the interview had been — Chopra said Khan had asked her how many times a week she masturbated and whether she had ever been sexually abused (which she told Khan she had).
Chopra told BuzzFeed News that she passed some of his questions off as Khan's predilection for discussing sex with everyone on a film's set, including extras. But it got worse.
"There were no boundaries. I was supposed to be his keep," she said. "He would call whenever he wanted, ask me stuff like what I was wearing or what I'd eaten that day, he'd ask me to send him photos of myself in a bikini."
Chopra said the justification Khan offered her was that he was taking her "under his wing" to prepare her for the industry. "I wanted to be an actor," she told BuzzFeed News. "But I also loved lots of other things, I loved to write, I loved to dance, so it wasn't a do-or-die situation for me to be launched as a heroine."
"My manager, she said, 'Listen, babe, this is the way this place is. He's a big director and no one talks about this stuff. Get used to it.'"
Chopra told BuzzFeed News that she stayed on because she was determined to "survive the test." But eventually, she said, she couldn't cope when the abuse turned physical. One day in 2011, Chopra said, Khan called her to his office to type out an interview for him, and became agitated because she would not sit with her "legs apart" like he'd asked her to. She described the events of that day in her Medium post:
"He tried to grab my hand and put it on his dick to show me that I didn't give him a boner. I shrugged it off and asked him to stop. He frantically started walking around the room telling me I was never going to have a future in this industry and no man would ever find me sexy and he should have a boner but he doesn't, he doesn't have a boner looking at me. And then, he pulled his pants down and showed me his dick as he kept yelling 'see? You don't even make me hard!'"
When Chopra quit her job as Khan's assistant, she gave up on the prospect of ever being launched as an actor by him. She tried to warn people in the industry about Khan, but she told BuzzFeed News she was told to take it in her stride.
"It was always 'That's Sajid for you, what a scumbag, forget about it, just move on, work with good people.'"
It was exactly the kind of thing the Iranian actor Karimi said she was told when she left Khan's office in 2014, outraged at his suggestion that the only way she'd get the role was if she was willing to get naked.
"My manager, she said, 'Listen, babe, this is the way this place is. He's a big director and no one talks about this stuff. Get used to it.'" (Karimi's former manager declined to comment for this story.) Karimi lost out on the role.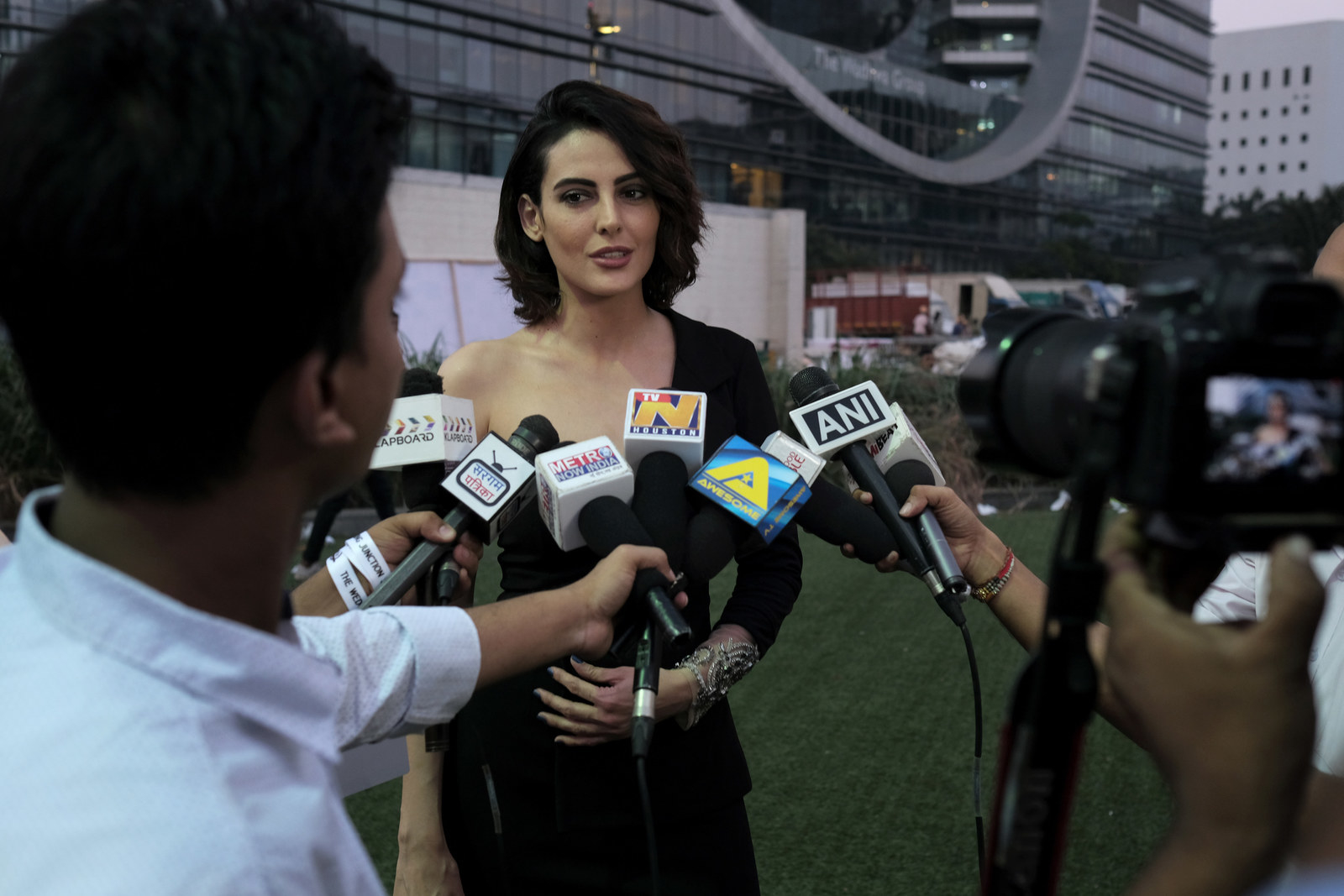 In response to the seven women who have accused him of harassment, the only public statement Khan has made so far is on his Twitter, where he said he would "allay the allegations and prove the truth." He responded to a notice by the Indian Film and Television Directors' Association denying the complaints made by the women, but declined to comment to BuzzFeed News despite repeated attempts to contact him.

While a few big-name actors from the Indian film industry have made statements expressing solidarity with survivors, the majority have refused to comment on the allegations against Khan and other industry members, preferring to make bewildering statements like the "truth doesn't need a press release."

If life were like cinema, this might be the moment Bollywood finally changed for the better.
The word Bollywood uses to describe itself most frequently apart from "industry" is family. Both terms reveal something about its reluctance to recognize and prevent sexual abuse.
The convivial, informal atmosphere on Bollywood film sets, like big Indian families, disguises the violent ways in which its internal hierarchy is imposed and maintained. Anyone who knows anything about the industry has heard terrible stories about its most powerful men, but the women who tell these stories are rarely allowed to stay too long.
Film journalist Janice Sequeira told BuzzFeed News newcomers to the industry are the easiest targets of abuse, because "The A-list actresses know enough to keep an entourage with them on set at all times," she said. "They rarely allow access to themselves for something to happen."

But the problem goes beyond Bollywood's dislike for women who are troublemakers — the industry also actively protects "bad boys," or men with a history of abuse.
By 2014, Chopra had recovered from her time as Khan's former assistant and found love with a newly minted Bollywood actor named Zain Durrani. A dreamy young man from Kashmir, Durrani filled his social media with poetry he'd written about rivers, valleys, and the eyes of his lover.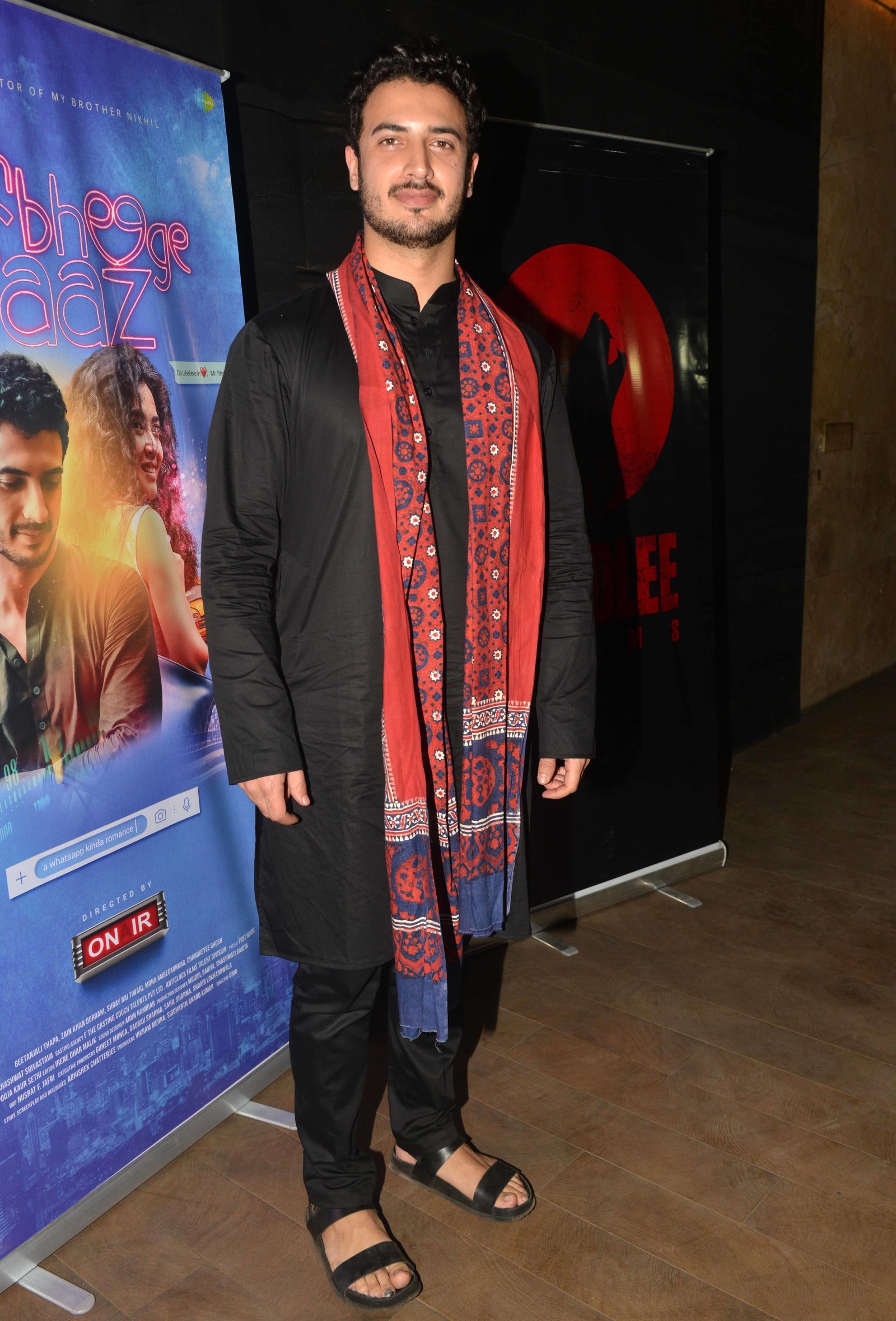 At the time, Durrani had just landed his first audition and was being feted as the Next Big Thing in the industry. He featured frequently on thirst lists and gave interviews about how growing up in an army-occupied state had filled him with fear (but also inspired his poems).
Privately, Chopra alleges, Durrani frequently beat her: dragging her around the floor of their apartment, slamming her against walls, telling her she was good for nothing. Durrani declined to comment to BuzzFeed News.
Yash Nirvan, a friend of Chopra and Durrani, said he was a frequent witness to the latter's violent temper. "He can't handle his anger, once he gets in that state," Nirvan said. "The rest of the time he speaks about poverty and the environment, he seems like an incredible person, but when he lost it, he would twist her arm, drag her on the ground, even outdoors."
Nirvan said Durrani's fits of rage would always be followed by a "fainting spell," after which Durrani would wake up and act as though he could not remember what had happened — directly exploiting a Bollywood trope in which characters pass out and then have no memory of what they did the previous day.
"It seemed completely fake to me," Nirvan said. "A few times I tried to intervene, but it often meant that we would come to blows, and then he would pretend to faint once more."
If life were like cinema, this might be the moment Bollywood finally changed for the better, with a group of talented women banding together to make successful, non-exploitative movies. Even now, 11 female filmmakers have declared that they will no longer work with "proven sex offenders." But how and when will these charges be brought, in courts that have a backlog of more than 30 million cases? Who will pay the legal fees for the young women trying to change an entire industry? What about the big fish whose open secrets are still part of whisper networks?
In the Indian film industry, time is still far from up. ●