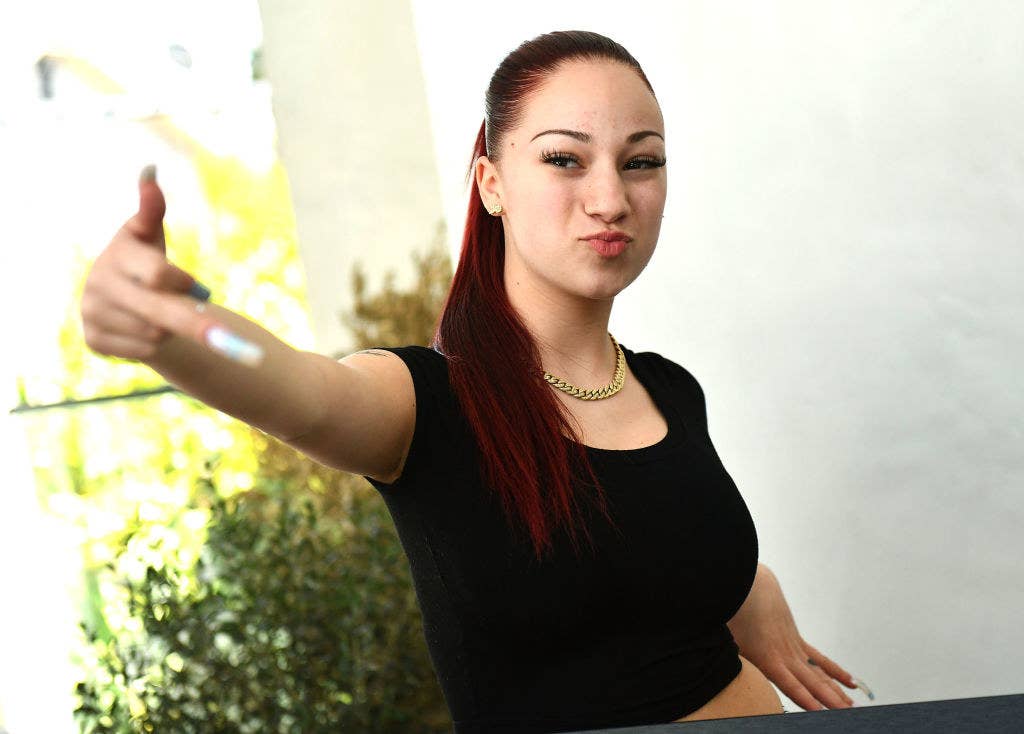 In the clip for her debut single, "These Heaux," released in August of last year, 15-year-old rapper Bhad Bhabie, more famously known as Danielle Bregoli of viral "cash me ousside" fame, arrives at an apartment complex, where a group called "Moms Opposed to Bhad Bhabie" protests her music. While MOBB pickets at the street level, the camera pans to the innards of the complex, which is like a factory for the contemporary fame cycle: A black man with an automatic weapon flexes for a camera, and in another room, a white woman is injected with botox and butt implants. "I ain't nothing like these hoes / Don't compare me to no one," she raps in the chorus. In another music video, "Hi Bich/Whachu Know," Bhabie takes the persecution complex further, playing a defendant in a courtroom who is later strapped to an electric chair and put to death by a black bailiff. On the one hand, this is heavy-handed imagery. On the other, Bhad Bhabie is drawing a subtle link between herself and another rapper: Eminem.
In her self-portrayal as Public Enemy Number One, shock-value antics, and the other very obvious fact that they're both white rappers, it's hard to see this iconography and not think about him. The mob action in "These Heaux" recalls these lines from Em's 2002 hit "Cleanin' Out My Closet": "Picket signs for my wicked rhymes, look at the times / Sick as the mind of the motherfucking kid that's behind." When Eminem burst onto the rap scene in the late '90s, his traumatic upbringing and targeting of boy bands, girl groups, and what he perceived as an industry full of phonies and soft suburban white kids (summed up in "The Real Slim Shady") made him a distinct presence in hip-hop, and American pop culture at large.
For Bhad Bhabie, though, her attempt to stand out is a little too on the nose, and besides, it's historically inaccurate. There have been young white women rappers just like her, who came out of the gates blazing, only to fail magnificently soon after. To counter her catchy hook, you can directly compare her to Kreayshawn and Iggy Azalea, whose glorious highs and extreme lows — both were effectively banished from rap and neither is a particularly active emcee right now — brings up the question of whether or not there's a place in hip-hop for white women rappers at all.
Bregoli's initial claim to fame is squarely in the tradition of '90s talk shows featuring out-of-control teens acting out for those who tuned into Jenny Jones, Phil Donahue, and Sally Jesse Raphael. She was made famous by a 2016 appearance on Dr. Phil, arranged by her long-suffering mother, who claimed to have been daily victimized and insulted by her then-13-year-old daughter (the episode's title says it all: "I Want to Give Up My Car-Stealing, Knife-Wielding, Twerking 13-Year-Old Daughter Who Tried to Frame Me For a Crime").
Aside from demonstrating a disrespectful attitude and inviting the incredulous host to scrap, barking "Cash me ousside, howbow dah?" Bregoli was able to parlay that star turn into a rap career. Her first single, "These Heaux," landed her a recording deal with Atlantic Records in 2017, an event that came with backlash about whether or not she deserved it. On Wednesday she was nominated for a Billboard Music Award, for Top Rap Female Artist. To take stock of how flabbergasting this moment is, it might be useful to invoke Bregoli's famous catchphrase. Howbow dah?
It's hard to imagine what she's done to deserve a Top Rap Female Artist nomination, beyond being outlandish, young, and white.
It's hard to imagine what she's done to deserve a Top Rap Female Artist nomination, beyond being outlandish, young, and white. In addition to prompting yet another referendum on awards shows, Bregoli's nomination neatly demonstrates the crosscurrents of contemporary pop culture. Born in 2003, in Boynton Beach, Florida, Bregoli is the product of an overwhelmed mother and estranged father who is a Palm Beach County sheriff's deputy. She is also the result of what happens when adjacent institutions commingle: rap and corporate America, the internet and the music business, reality TV and social media fame, white feminism and shallow intersectionality, Florida's strangeness and a local-color rap trend not unlike the 19th-century literary movement in its encapsulation of regional quirks.
But as these things go, she does not believe she's doing anything wrong. In a December 2017 interview with the Fader, she lashed out against charges of cultural appropriation. "I look at that cultural appropriation shit and I just ignore it, because it's ridiculous. You cannot act a color. Do not tell me I'm acting black because I'm not. I'm acting whatever you want to call it, urban. I don't even have a name for it. I just call it me."
While Bregoli may call it "me," others might call it "what white women rappers tend to do," though that's an extremely small sample size. There aren't that many white women rappers in the history of American hip-hop music, or at least not many who've been able to break through to the mainstream. The underground Detroit emcee Invincible never made it onto mainstream radio (and now identifies as gender nonconforming). Neither did Byata, D.A.B., Lionezz or other contestants of Ego Trip's The (White) Rapper Show and Miss Rap Supreme, both tongue-in-cheek reality TV competitions on VH1 that aired in 2007 and 2008. These women broke through as much as you could on that platform, which is to say they didn't really, and are now just footnotes in the reality TV canon. London's Lady Sovereign was primed for success after Jay-Z signed her to a deal with Def Jam Recordings in 2005, becoming the first non-American woman to sign with the company (legend has it he asked her for an impromptu freestyle before offering her a deal). But despite debuting with a nominally successful album, she never had a hit in the US.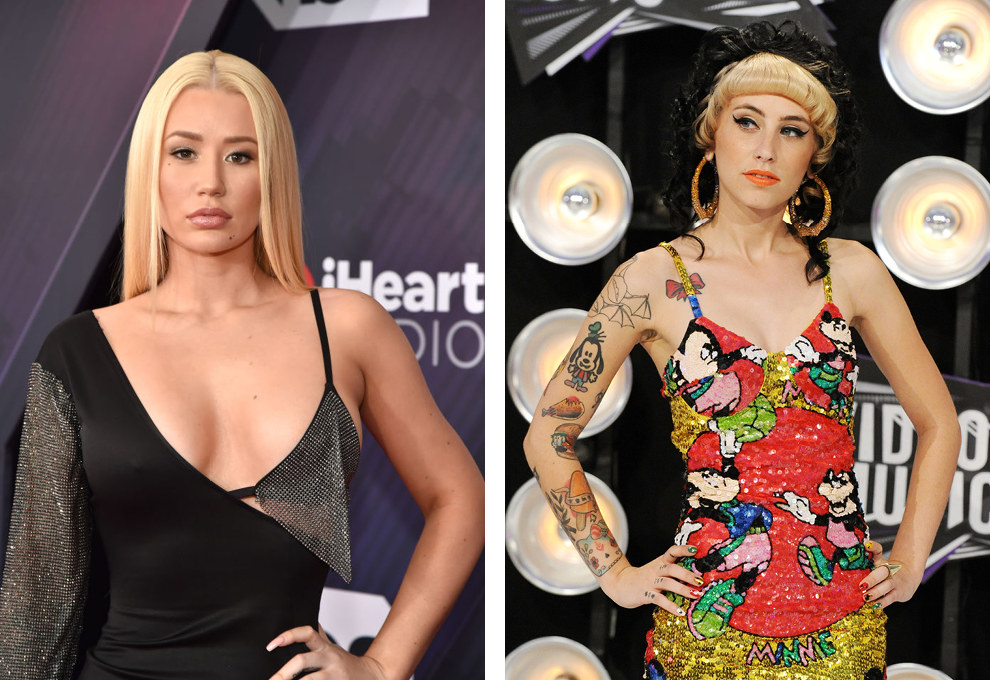 Whether she likes it or not, the most useful prototypes for Bregoli are Kreayshawn and Iggy Azalea. In 2011, Kreayshawn released a song called "Gucci Gucci," and while it earned her a record deal and several million views on YouTube, the video was heavily criticized for Kreayshawn's "black" garb, including doorknocker earrings, and she ended up retiring from rapping. And of course Azalea is perhaps the most famous success and warning of all. Although she was born in raised in Australia, her American Southern rap accent served as the perfect selling point for the music industry, as did her cosmetically enhanced body. In 2011, Azalea referred to herself as a "runaway slave master" on the song "D.R.U.G.S." Though the faux pas was arguably no worse than Gwen Stefani employing a group of Japanese girls to follow her around during her promotion of the Love Angel Music Baby album, it clung to the rapper. This obliviousness mixed with the outsized confidence you need to make it as a rapper has, so far, been both the key to initial mega success and a subsequent epic flameout.
The video for Iggy Azalea's 2014 megahit "Fancy" is poignant in this regard. The aesthetic is a throwback to Amy Heckerling's cult classic Clueless (1995). Azalea and Charli XCX stroll the hallways of a plush Beverly Hills campus; the visual is not only a callback to a cult hit, but a kind of spiritual source text for these white women rappers. Because the conception of Kreayshawn, and then Azalea, and now Bhad Bhabie, is not unlike those privileged teen girls. Like Cher Horowitz (Alicia Silverstone) and her homegirls who inherit so many resources, these women possessed an entitlement to money and power and access so often denied to their black women counterparts (if you ignore the character played by Stacey Dash). And like Silverstone's character, they all seemed, at the date of transgression, wholeheartedly clueless. They were, apparently, totally unaware of their own behavior and its ideological underpinnings.
In a GQ profile published on Thursday, writer Eve Barlow delves into the latest of Azalea's "continued, thwarted attempts at a comeback." Citing the arguments around her accent and posturing and her failure to respond to legitimate criticisms by rap luminaries like Q-Tip, the writer states, boldly, "If her career is ever to recover (a question looming heavily in the air), she first owes America an apology. She has come to represent something far bigger than just the human I see before me. She is a symbol for everything that's wrong with the whitening of hip-hop in a streaming era that thrives on vanilla."
Azalea attempts something like an apology, acknowledging a sensitivity to the real-world history that informs people's criticisms of her. And yet, she also shows a certain aloofness that is so common among her small cadre of rapping white women in particular. She told Barlow she wouldn't be participating in political activism anytime soon, in part because "I don't wanna bring the complications of the world into my arena. I understand why people criticize that because I have a voice in hip-hop. I make 'black' music. I don't want people to think it's not something I care about. I want to make music for girls in the gym." When asked if she thinks her situation is unique, she said, "Yes, 'cause I'm the only one doing this." That inability to contextualize her circumstances, her unblinking desire to separate "her arena" from the "complications of the world" is baffling, but not surprising. The pervasive lack of self-awareness that characterizes the way these women think of themselves bears some relation to the much-discussed failures of white feminism and of the shallow intersectionality recently exemplified in the foibles of Lena Dunham, Patricia Arquette, and certain participants of the 2017 Women's March.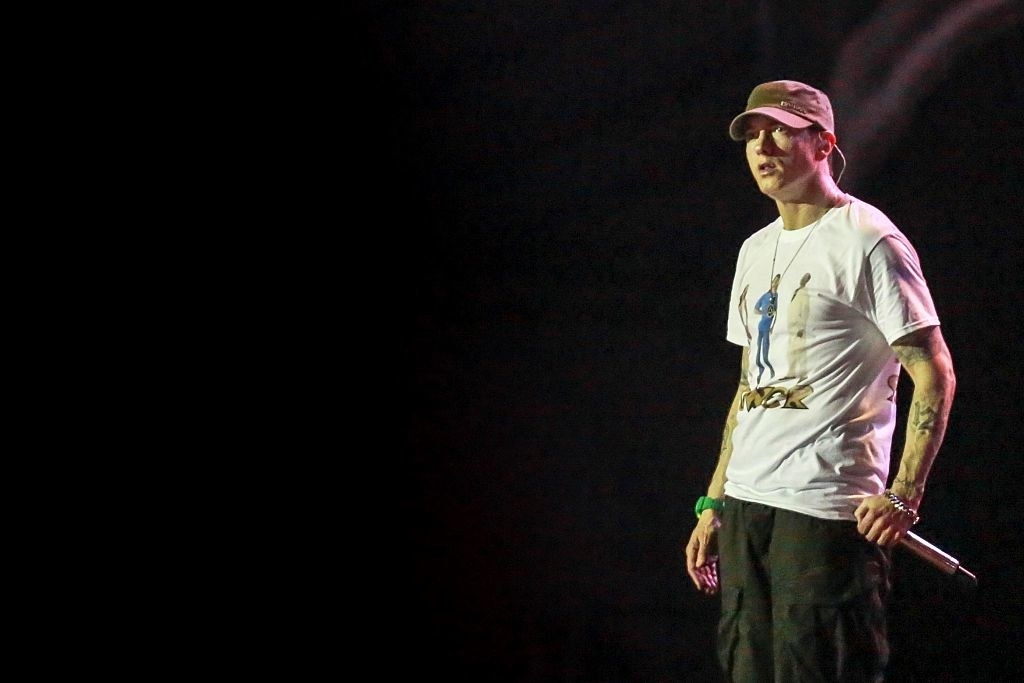 In contrast, white guy rappers subjected to criticism have been able to mostly withstand widespread castigation by finding niches and becoming expert craftsmen. For example, while the Beastie Boys may have been initially criticized for biting black culture, their hard-partying frat boy personas soon demonstrated their idiosyncrasy, and their sophomore album, Paul's Boutique, established them as masterful samplers and exemplified a particular way of loving the rap art form that was understood and acceptable. And Eminem, who faced criticism for degrading black women in early recordings, was known then and now for his verbal dexterity and for being one of the greatest linguists the genre has ever produced. He was also crucially cosigned by Dr. Dre. The white male rappers who've come in their wake, like Bubba Sparxxx, Paul Wall, and later Yelawolf, Machine Gun Kelly, and Post Malone, have enjoyed success made possible by varying degrees of talent, an immersion in their respective local cultures, and, of course, the proven success of the Beasties and Eminem.
With the masculine double standard on your side and proven GOATs anticipating your career, you can call yourself "White Iverson,"as Post Malone did, and survive the intense backlash. It's not fair, this double standard, but when has it ever been? If you are a white woman rapper, what do you do? If you are Kreayshawn you bow out of rapping and work in another area of the music industry. If you're Iggy Azalea, you bury your head in the sand. And if you are Bhad Bhabie, you attempt to become your own version of White Iverson, stepping over Iggy Azalea like Iverson did Tyronn Lue in the 2001 NBA Finals. In "Hi Bich (Remix)," she explicitly targets Azalea, calling her an "old ho." With the line "Bitch don't compare me to Iggy / That old ho is washed and I'm lit / Wouldn't pay her to wash up my whip," she's metaphorically stepping over the carcasses of the careers of the women who came before her, and, in Azalea's case, one who is still weirdly one of her peers. That line shows the kind of swagger you need to be a good rapper, but paired with her own proven predilection for cluelessness, as well as the misguided belief in her own pure, unique pathway into this industry, it suggests she still doesn't have one up on Azalea. In her attempts to distance herself from Azalea, you can detect a bit of Vanilla Ice's infamous "mine goes, their's goes," riff, comparing the nearly identical bassline in his "Ice Ice Baby," to the sample, Queen's "Under Pressure." "That little bitty change," he says. "It's not the same."
There's an easily identifiable narrative in Bregoli's music, an id hiding in plain sight.
More so than in the earnest rhymes of her backpacking peers, or the opioid boasts of her SoundCloud rap counterparts, there is an easily identifiable narrative in Bregoli's music, an id hiding in plain sight. In a series of tracks, she makes the argument for and against her main criticism. Most of these songs are super humorous, like her video reactions set to a trap beat and triple-time rhymed. One way to read this is as the typical thinking of a teenager: the myth of complete uniqueness, an unawareness of how common your experiences are, an allergy to conventional thought. Yet another is to see her unknowingly place herself in the company of other white women, who, historically, employ a tunnel vision that shows their lack of self-awareness.
Instead of aping Kreayshawn and Iggy, or even learning from their mistakes, Bhad Bhabie aims for the brightest white rapping star of them all. If there is anything approaching an emotional touchstone in her slim catalogue, it's a song called "Mama Don't Worry (Still Ain't Dirty)" a ditty about not letting your transgressions define you. In the video, Bregoli returns to an imagined version of her brief life before fame, a litany of images that are again not unlike Eminem's "Cleanin' Out My Closet" video. "I did all this dirt but still ain't dirty," she sings in the chorus, and it's the most endearing thing she's ever done. For a young girl like Bregoli, known for being troubled and for a rocky relationship with her parents, it's nice to see something approaching perspective. But the chorus is also the aural equivalent of wiping one's hands clean.
To critics, Bhabie has said to the Fader, "I've worked to get to where I am still. I'm doing the same amount of hours in the studio, that whoever else is doing. I'm working my ass off like whoever else is doing. Just because they didn't have that kick start, does not mean that I don't deserve to be where I am, because they had to really, really, really fight for it." I don't know if I disagree with her, but it's surreal, though not surprising, that those words, absent of context and slightly tweaked, could belong to Bhad Bhabie or a MAGA troll rhapsodizing on why he's against reparations. Bhabie's youthful ignorance, coupled with a blatant racial obliviousness together make her primed to flame out spectacularly.
Of course, it's not a question of whether white women have a place in hip-hop, or whether white women can be good rappers. It's about whether the industry, and the women themselves, are interested in enjoying more than just a cloistered version of stardom, one that prizes commercial over artistic success, and music for girls in the gym over a broader audience. A genuine shift in this way of thinking might allow them to expand their listeners beyond the temporary love given by Top 40 aficionados, toward the sustainable interest you get from a stable and supportive fanbase. Most crucially, it would require aspiring white women rappers to be a lot more aware of their surroundings, to be culpable and accountable for the decisions they make about their art and their public images. It would take giving over the myth of their complete idiosyncrasy, and looking at each other and seeing more than "an old ho," or nobody there at all. It is perhaps this ability to render each other invisible that makes them more like the men after all. ●

---
Niela Orr is a writer from Philadelphia. A former BuzzFeed Emerging Writers Fellow, she is a columnist for the Baffler and an interviews editor for the Believer. Her writing has also appeared in the New York Times Book Review, Elle, and McSweeney's Quarterly.