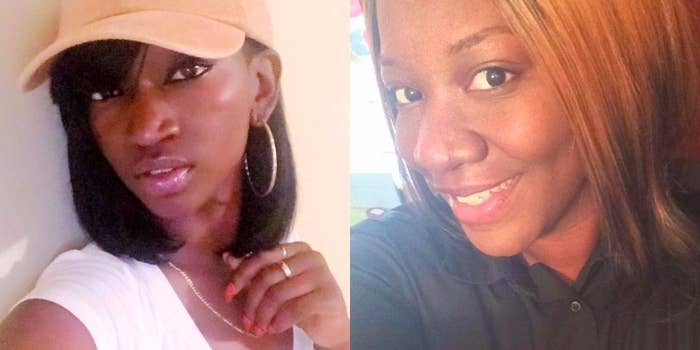 Two women who say they were among 19 people injured in Charlottesville, Virginia, on Saturday are suing the man who rammed his car into a crowd and other white supremacists who were involved in organizing and participating in the demonstrations over the weekend.

Sisters Micah and Tadrint Washington were driving home when James Alex Fields Jr. drove his car into a crowd of anti-racism protesters in Charlottesville on Saturday, also plowing into the back of their car, their attorney Tim Litzenburg told BuzzFeed News.

"They actually were not involved in the protest or counterprotest, but they happen to be African-American, and they were on their way home when this riot was at fever pitch," said Litzenburg. "It's their car that you see in these videos that gets plowed into by Mr. Fields' car."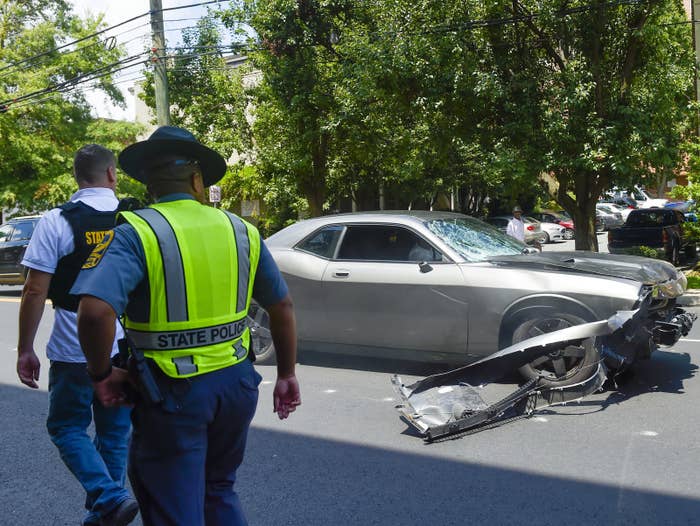 Litzenburg said the sisters spent a few hours in hospital before being discharged on Saturday with injuries to their extremities and spines.

"At a lost for words ... physically, my sister and I are ok but mentally I can't seem to fathom what I experienced and saw today," Micah Washington wrote in a Facebook post a few hours after the incident. "My heart is beating just as fast as it was when the car hit us . I just keep thanking God . My sisters license plate means God kept me . And thats exactly what he did. Tay Washington"

"The crash caused plaintiffs to slam into the dashboard and windshield leaving them with serious injuries to their head and extremities," the lawsuit reads. "Plaintiffs' vehicle was covered in blood and numerous victims of the attack were laying beside the vehicle as first responders were providing treatment and attempting to resuscitate Heather Heyer, a victim that was killed in the attack."

The Washingtons are suing Fields, Unite The Right organizer Jason Kessler, white nationalist leader Richard Spencer, former KKK grand wizard David Duke, white supremacist Mike Peinovich, and 25 other individuals and organization who they say were involved in planning Saturday's racist rallies, arguing that the defendants caused physical and emotional injury to the sisters.
"No comment. It's ridiculous. It's pretty obvious it's groundless, it's got no standing," Peinovich told BuzzFeed News in response to the lawsuit.
The Washingtons are also bringing civil conspiracy charges against the defendants.
"We consider this an act of domestic terrorism," Litzenburg said. "What we look forward to is getting them and their leaders in a Charlottesville courtroom in front of a jury."
"Defendants knew or should have known that its actions and material support to white supremacists and white nationalists would directly result in acts of violence in Charlottesville, Virginia," the complaint alleges.
Fields killed one person — 32-year-old Heather Heyer — in his attack. Two state police officers died in a helicopter crash while they were helping with public safety during the chaos on Saturday.
The attorney representing Fields on second-degree murder, malicious wounding, and failure to stop charges did not immediately respond to a request for comment. Jason Kessler, Richard Spencer, and David Duke did not immediately respond to requests for comment.