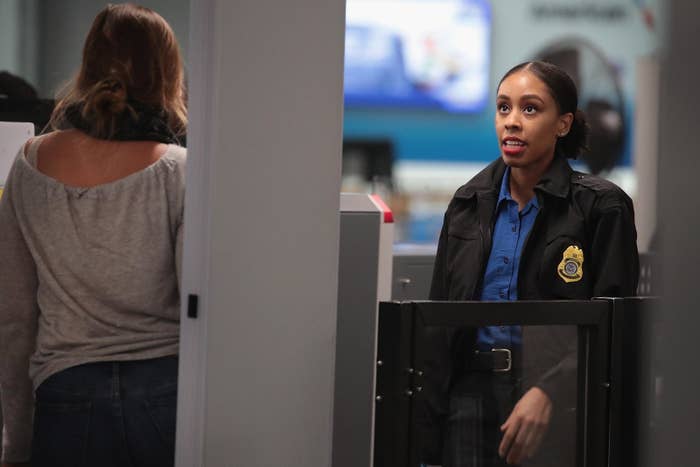 Tens of thousands of TSA employees who were expecting one day's back pay and a bonus on Tuesday have not received the bonus, with some also only receiving part of the pay they had been promised.

On Friday, TSA administrator David Pekoske sent an email to agency employees who have been working without pay due to the partial government shutdown, stating that they would be compensated for the shift they worked on Dec. 22, the day the shutdown went into effect, which was not included on their last paycheck.
"Those payments have been processed and will appear in the accounts of employees who worked that day, by no later than Tuesday," Pekoske's email said. He said the agency was able to make the payments "using unlapsed funds in specific TSA accounts."
Pekoske added that employees would receive a $500 bonus each for working through the holidays, which "should appear in your accounts in the next few days."
TSA workers who are struggling to pay for food, bills, mortgages, and even for transportation to get to and from work said that based on the email, they were expecting both their full back pay for Dec. 22 and the $500 bonus on Tuesday.
But employees have not received the $500 bonus as of Wednesday afternoon. Some workers received paychecks that didn't cover all the hours they worked on Dec. 22, while others received no paycheck at all for that day, according to union leaders.
TSA spokesperson Tom Kelly said workers should have received both their back pay for that day and their bonuses by Monday or Tuesday, and that the agency "would work with anybody who didn't get their pay," including the $500 bonus.
"It was processed after it was signed off by the administrator, and they should have gotten it yesterday or the day before. I wouldn't know why somebody wouldn't have gotten their pay," Kelly said. "I'm certain that if they bring it to their local leadership then it will be worked out."
The mix-ups and waiting for the bonus are exacerbating an already stressful situation for the roughly 53,000 TSA employees who continue to work without pay.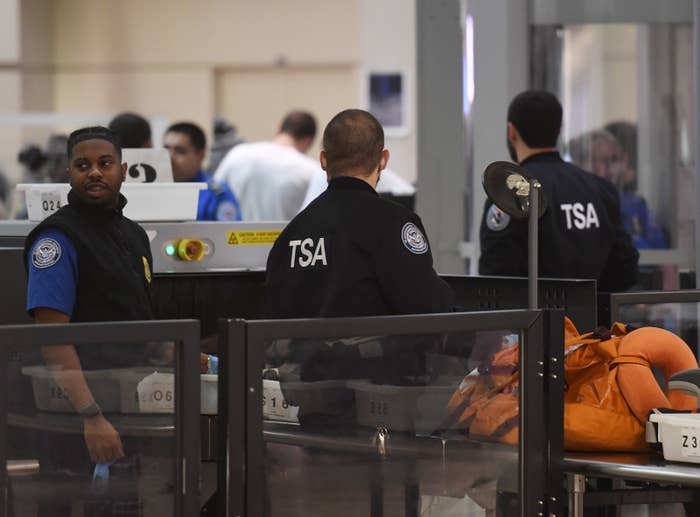 "The assumption was that they were going to get that money yesterday," said Shekina Givens, who works at Atlanta's Hartsfield-Jackson Airport and is an American Federation of Government Employees union representative. "They did not receive that money. They were supposed to receive that money. That put a lot of people in a bind. They spent money thinking they were going to have money coming in, and now they don't."

Givens said some TSA workers received as little as one hour's pay for the full eight-hour shift they worked on Dec. 22. She said that problem might have been because airports had not entered workers' shifts correctly. Many TSA employees who usually input information and process payroll are also furloughed during the shutdown, leaving the processing to staffers who don't normally handle payroll matters.
One TSA worker, who did not want to be identified out of fear of repercussions, told BuzzFeed News she was paid for less than 6 hours of their full 8-hour shift on Dec. 22. She also didn't receive the bonus, which she had been counting on to pay for public transportation for her commute to work.
Union representatives said there has been no official communication to explain the paycheck discrepancies or to update TSA workers on when they can expect to receive their bonus.
"It was all over Facebook, you know, 'Nothing in my account' on Tuesday morning," said Joe Shuker, a TSA worker and union president who represents employees in Pennsylvania, Washington, DC, and six other states. He said he thought he might receive the pay later on Tuesday, but the bonus did not materialize.

"Nothing then, and no explanation behind it until today really. I just heard from our federal security director, 'You're supposed to get that Friday,'" he said. Employees have not been widely notified in writing.
TSA workers, like all federal government employees, are legally barred from going on strike even when they're not being paid, but are for the most part continuing to go to work. Officials have said, however, that TSA employees are calling out sick at nearly double the rate they were this time last year.

Shuker, Givens, and other union leaders are working to distribute food to their TSA colleagues through food pantries as the shutdown continues.
"I think everybody's getting anxious, even more worried about their financial situations. I just had an officer call me that her mortgage is due today," Givens said. "She doesn't have all of the money for her mortgage. It's just getting harder."