SAN JUAN — As Puerto Ricans continue to struggle with the devastating fallout from Hurricane Maria, President Donald Trump spent much of the weekend tweeting about the crisis from his golf club in New Jersey, criticizing the mayor of San Juan, implying Puerto Ricans were looking for handouts, and warning people in the US territory: "Do not believe the #FakeNews!"

"We have done a great job with the almost impossible situation in Puerto Rico. Outside of the Fake News or politically motivated ingrates," Trump tweeted on Sunday, when he spent a large portion of the day at a golf tournament.
But many Puerto Ricans told BuzzFeed News that Trump's tweets were irrelevant — most couldn't see them or watch cable news because only 5% of the island has power, and people are busy rebuilding the shattered island anyway.
As of Sunday morning, just 11% of the territory had cell phone service, and 95% of energy customers were still without electricity.

"My reception is going on and off so I barely can read news," said Alexander Rizik, a massage therapist who identified himself as politically neutral. "What fake news are you talking about?"
Noting there are problems with local politicians as well, Rizik added that Trump's tweet claiming that Puerto Ricans "want everything to be done for them" was insulting.
Sergio Negron, a resident of La Perla, a low-income neighborhood made famous in salsa music (and most recently the chart-topping hit "Despacito"), said he hasn't seen Trump's tweets. Meanwhile, he said, his neighborhood hasn't received much help from any level of government.

Trump, Negron said, "always talks without making any sense." But he also criticized San Juan Mayor Carmen Yulin Cruz's approach to disaster relief efforts.
"She's got a big mouth," Negron explained. "With people like Trump it's best to stay quiet until the help arrives, and then, if you have to criticize them, criticize them then. Trump is a person who, if you don't agree with him, will make your life impossible."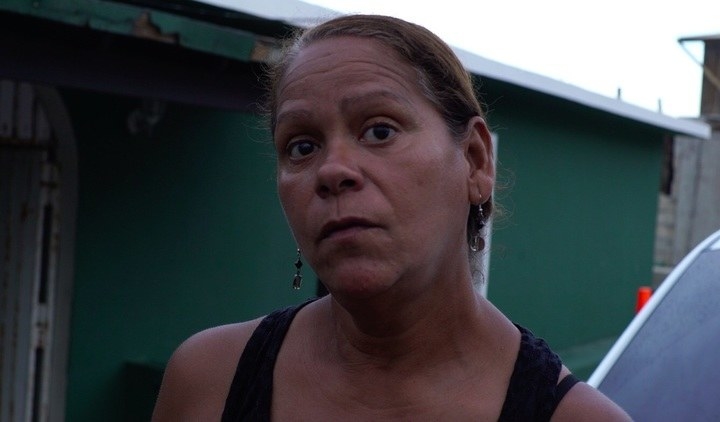 Carmen Luis de Lopez, president of the community association in La Perla, hadn't seen Trump's tweets either — she's been busy helping her neighbors clean up after the storm. She said the community had received help from baseball player Roberto Alomar, who came to the area with supplies, but that government assistance had been almost nonexistent.
When a BuzzFeed News reporter read her Trump's tweets criticizing local officials she said, "I think he is wrong. The president of the US, in his attitude here, is wrong. We Puerto Ricans work. We earn everything we have. We have cleaned our community up so that help can reach our community," she said. "We work. We don't want them to give us anything for free."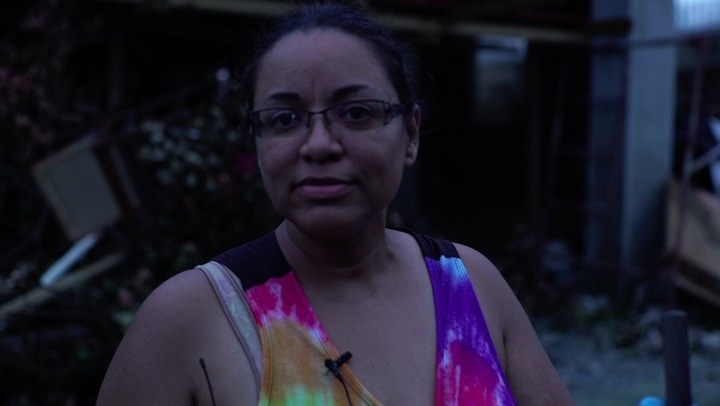 Down the street another woman, Yamira Nandez, was with other community members trying to clear a road in Villa Palmera of black water and debris.
"People need to be united and cooperate instead of criticizing that they didn't do this or they didn't do that," she said.
While Nandez and Luis de Lopez were cleaning up the streets of their neighborhood in San Juan on Sunday afternoon, Trump was dedicating a golf trophy to the victims of hurricanes in Texas, Puerto Rico, and Florida.
"On behalf of all the people in Texas and all of the people of — if you look today and you see what's happening, how horrible it is, but we have it under really great control ― Puerto Rico, and the people of Florida who have suffered over this last short period of time with the hurricanes. I want to just remember them," Trump said.
"And we're going to dedicate this trophy to all of those people that went through so much that we love, a part of our great state, really a part of our great nation," he said, before returning to praising the winning golfers.
In another part of San Juan, Eileen Marcano said she had seen her parents for the first time since the storm on Sunday — even though they live 30 minutes away under normal circumstances.
She said she saw Trump's tweets at 2 a.m. on Sunday morning, when she was able to connect to the internet very briefly.

"I guess there's not a rush of people trying to use it then," she said. "What can I say to Donald Trump. Let him come and see what's happening here. He thinks the press are sensationalist and just against him. Let him come and see what's here. Let him come and see."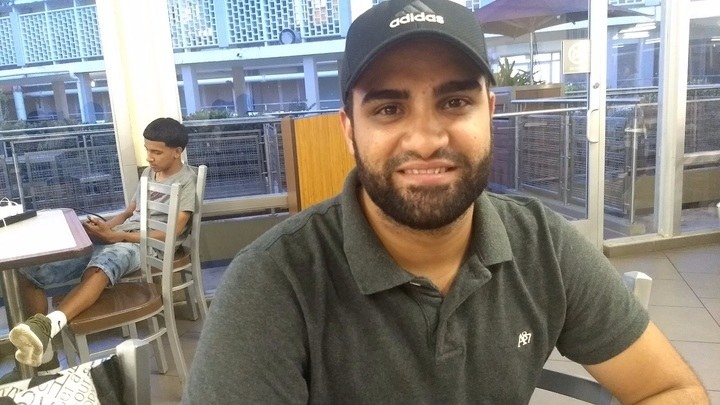 Marcano was at the Centro Medico de Puerto Rico, a major hospital center in San Juan, on Sunday afternoon, because she was trying to get cell phone reception and Wi-Fi connectivity in one of the fast-food restaurants on the sprawling campus.
Her son, Andres Almedina, was with her. He said he hadn't seen the tweets either, and hasn't been watching television news — his family doesn't have electricity.
"This kind of commentary is completely out of place," he said. "It's ignorant. He's not here to see what's happening."
"Basically he is saying that we are not working. The day after Maria in my community, for example, we were working. As soon as it was clear outside, we were outside cutting trees and helping neighbors," he said.
He said he was leaving for Texas with his family, after the job he'd just got at a FEMA call center set up to support survivors of Hurricane Harvey was indefinitely put on hold — because the call center is based in Caguas, a city south of San Juan that's still mostly without power.
Cesar Rivera, who works at a hotel in the upscale neighborhood of Condado, was at the hospital center on Sunday because his father had suffered a stroke. He said he thinks it could have been related to the stress of losing his house during the storm. He's been supporting his parents and working and has not read Trump's tweets either.
"This president is not a president to me, because he doesn't represent America as it is," he said.
Cristian Rossel contributed to this report.