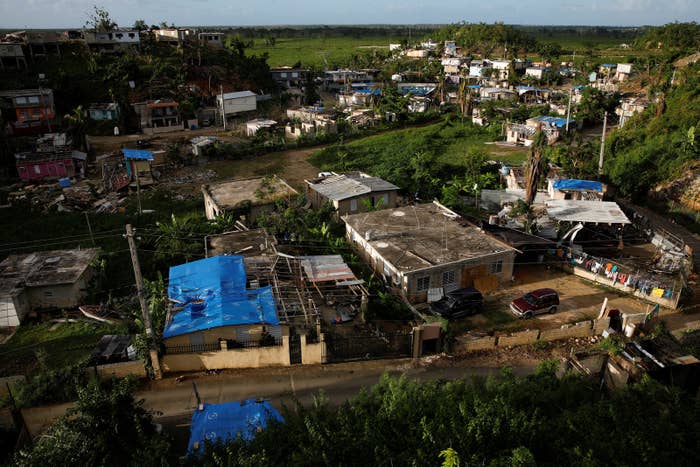 Puerto Rican officials announced emergency storm preparedness plans on Thursday, less than a month before the next hurricane season begins. The island is still recovering from hurricanes Irma and Maria.

Officials said at a press conference that they have plans to distribute satellite phones and radios as backup communications systems to emergency management offices, police and fire stations, and hospitals by the end of the month.
Gov. Ricardo Rosselló also announced a partnership between Airbnb and the island's tourism corporation and has met with Facebook, Uber, and solar electricity company Sunrun.
"It's important that the public knows that the government is prepared and that we have updated these protocols that we've been working on, and with FEMA, to be able to increase our capacity to face the next hurricane," Rosselló told reporters at the press conference over Skype. "We are ready to respond in a more effective manner."
Warehouses in four locations across the island will also be stocked with water, food, and other essential supplies for local officials to access in a disaster. Heads of emergency management agencies across the island will also be accredited with the emergency response training used by FEMA staff.
Officials said they're still looking for warehouse facilities in the mountains and on the islands of Vieques and Culebra, areas that were cut off from outside help after Hurricane Maria for several days.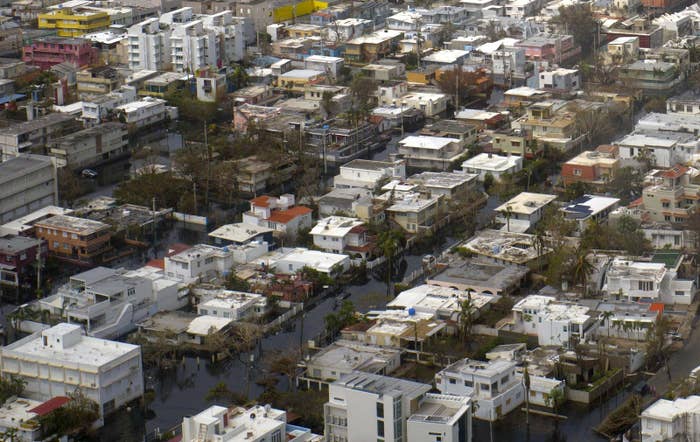 "Maria taught us a lot. Before Maria, we did not have any supply warehouses. We just had FEMA supplies. But for this coming hurricane season we will have four different points of distribution," said Carlos Acevedo, head of PREMA, Puerto Rico's emergency management agency. "The municipalities will know ahead of time where to go to get supplies. These aren't just warehouses in case of a hurricane. We should be prepared 365 days a year. We also don't know when we could be hit by an earthquake or a tsunami."
The agency will also publish a "family plan" online and in paper pamphlets urging Puerto Ricans to follow the guidelines and make a plan in case of another disaster, he added.

The guidelines will be updated to suggest people have supplies to sustain them for 10 days instead of the previous recommendation of three days.
Acevedo added that a test of all emergency systems is planned for June 19 and 20, as well as a meeting with mayors and heads of emergency management agencies to confirm that they're aware of the latest protocols.
However, nearly eight months after Hurricane Maria completely incapacitated the island's electricity and cellular networks and left millions without drinking water, reporters at the press conference and a disaster preparedness expert who spoke to BuzzFeed News questioned the government's readiness.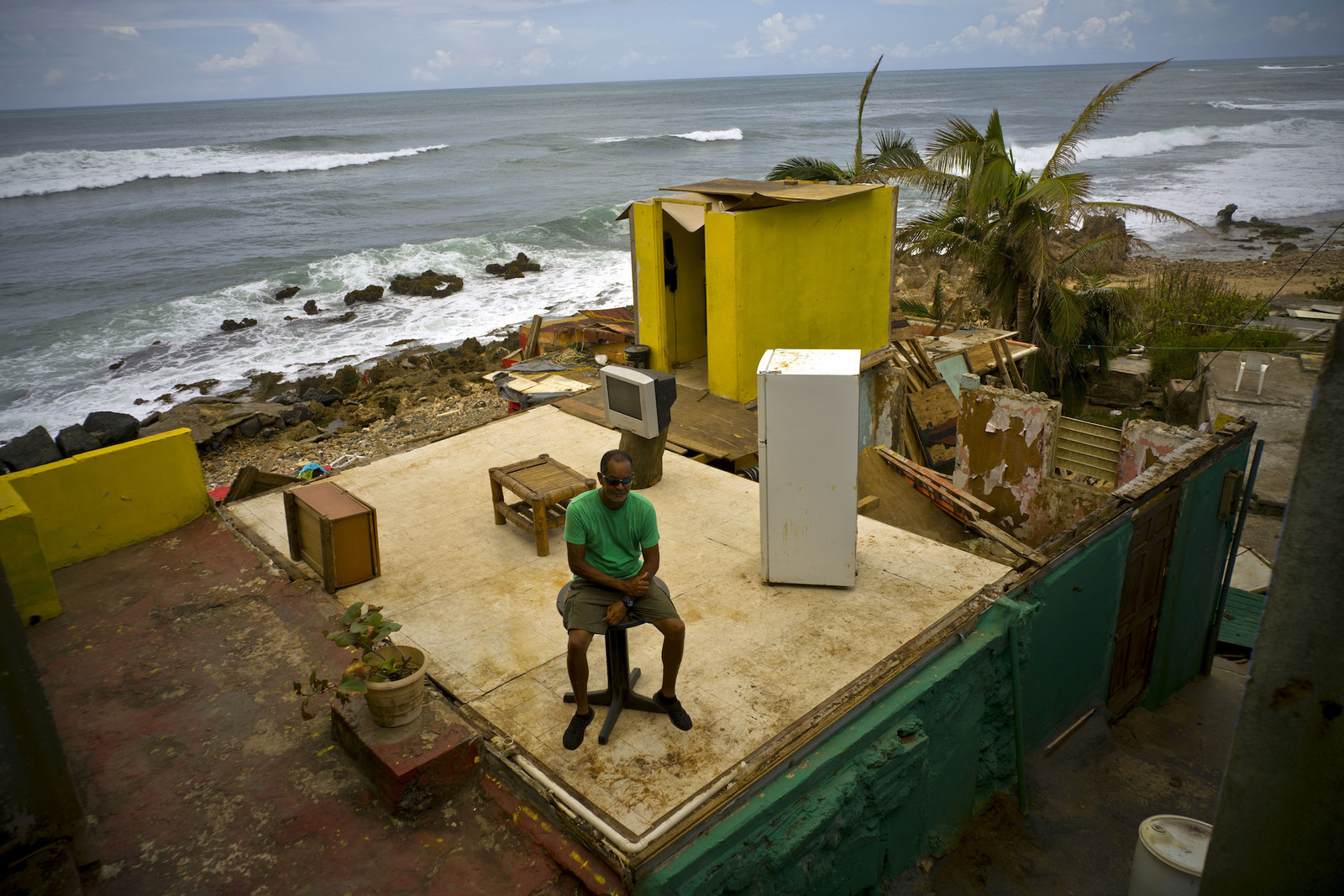 More than 20,000 households and businesses on the island still don't have electricity, and parts of the island that have had their service reestablished are prone to power cuts, including a major islandwide blackout last month. Thousands of homes still have temporary tarps covering holes in their roofs and some roads still have not been cleared.
"We're hearing practically the same thing we heard before Irma and Maria — 'We're prepared. We have a plan,'" said one reporter. "But we didn't really have a plan, not to confront a Category 5 hurricane or a hurricane of any kind."
When asked how he expects residents who have yet to recover from Maria to trust in the government this time around, Pesquera said officials were telling residents "not just that we are prepared, but how we are prepared."
"We all learned from Maria. You all learned from Maria. We all learned. So we're taking corrective measures now," he said, adding that the hurricane in Puerto Rico was unlike any previously seen in the rest of the US and that all agencies had to develop new ways of dealing with it.
Pressed on whether they could assure Puerto Ricans that electricity and other essential services are stable enough to withstand the coming hurricane season, officials said they could not address "technical details" and that individual agencies will hold press conferences in coming months.
Irwin Redlener, director of Columbia University's National Center for Disaster Preparedness, told BuzzFeed News that if the measures the government laid out on Thursday had been in place last year, it could have minimized the disaster that followed Hurricane Maria to some extent.

But, he said, without building a more resilient power grid, with more underground cables, microgrids, and renewable backup systems, the island is still in serious danger if another major storm hits.
"One of the things that's fundamental here is the resiliency of the critical systems. So the warehousing and training emergency management and radio systems is all fine but the electrical grid for example is still extraordinarily vulnerable here," he said.
Redlener pointed to US Army Corps of Engineers and PREPA promises in the months immediately after the hurricane to build a more resilient energy grid. But making improvements seems to have taken a backseat to just trying to patch up the network to get it up and running, he said.
Many homes and businesses are also still not fully repaired from September's storm damage, leaving them exposed for any future storms, he added.
"We just came down from the mountains. There are still plenty of houses with blue tarps. There are all kinds of damaged buildings with debris," he said.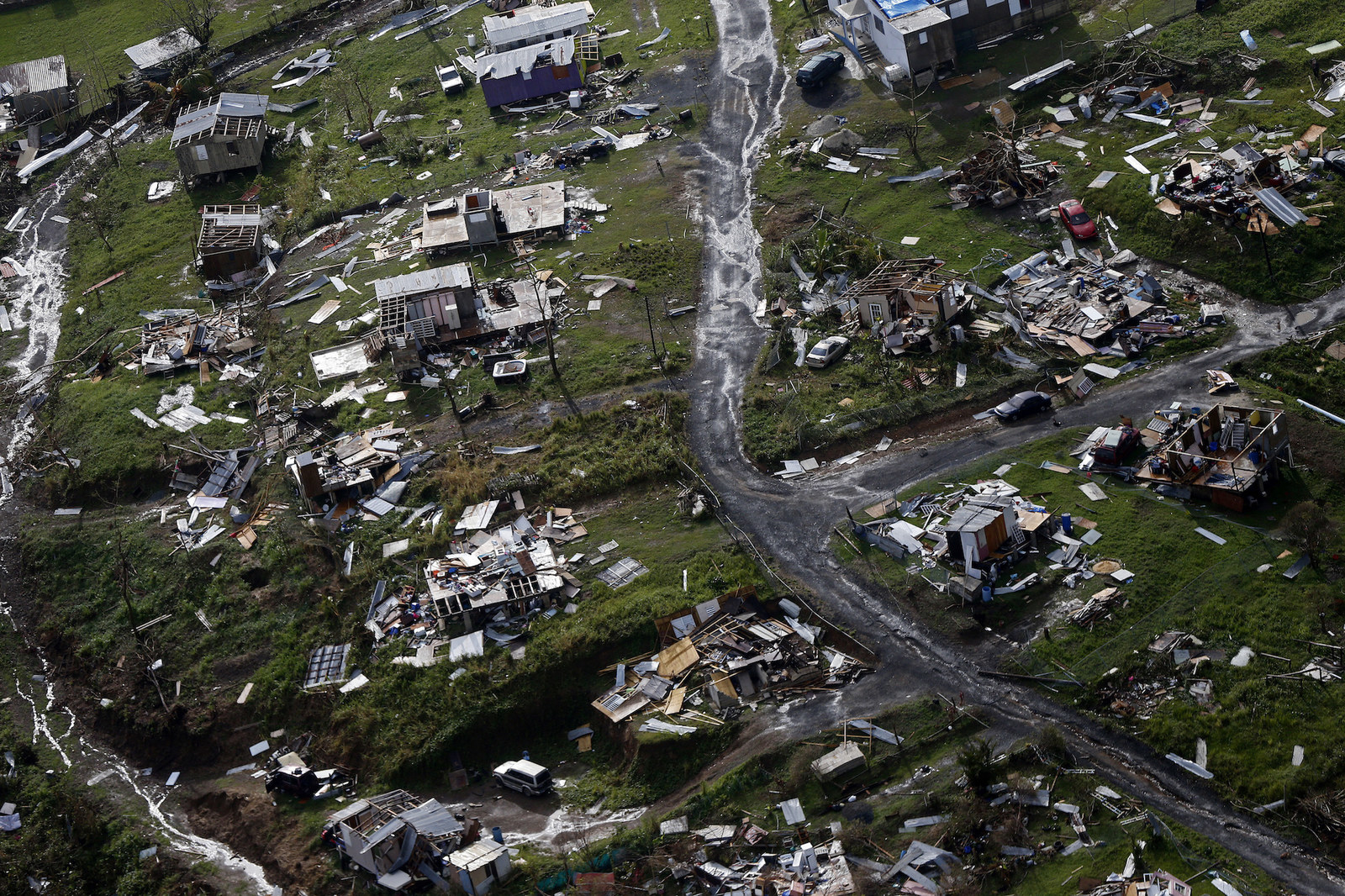 Another reporter at the press conference asked if there are plans in place to prevent the gasoline shortage that led to people lining up for hours on end for limited fuel supplies.

"There was never a shortage of gasoline," Pesquera said. "There was an inability to distribute it."
He went on to say that the government can't plan for everything; he added that in some cases roads were impassable and in others gasoline delivery truck drivers were unavailable because they were busy tending to their families during the crisis.
Redlener said the region is expecting 15 to 20 hurricanes this year. Although Hurricane Maria was considered a storm of rare intensity and caused such extensive damage because it passed directly through Puerto Rico, he said the frequency and intensity of storms are increasing as a result of climate change, which also makes it harder to predict exactly what's in store for the coming season.
"We're facing a serious situation here and we're all just hoping that Puerto Rico doesn't get hit again like it was last year," he said.