Lana Del Rey Said Radiohead Are Suing Her For Copyright Infringement
"Their lawyers have been relentless, so we will deal with it in court," the singer tweeted, in response to reports that the band was suing over similarities between Del Rey's "Get Free" and Radiohead's "Creep."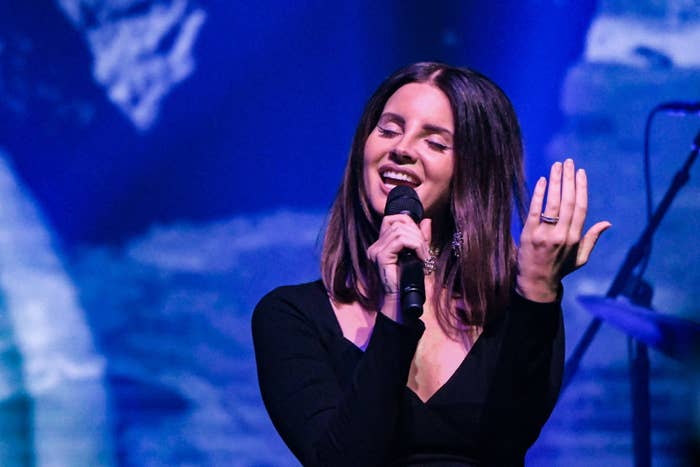 Lana Del Rey tweeted Radiohead are suing her for copyright infringement because the band claims a song on her latest record copies elements of their 1993 hit song "Creep."
After the Sun reported on Sunday that Radiohead were "considering suing" over the song, "Get Free," Del Rey wrote on Twitter, "It's true about the lawsuit ... Their lawyers have been relentless, so we will deal with it in court."
The song is currently credited to Del Rey, Kieron Menzies, and Rick Nowels. The Sun quoted an anonymous source saying, "It's understood that Radiohead's team are hoping for the band to either receive compensation or be credited on the list of songwriters to receive royalties."
Representatives for Del Rey and Radiohead did not immediately respond to a request for comment.
After the original release of "Creep," Mike Hazlewood and Albert Hammond — writers of the 1974 song "The Air That I Breathe," popularized by the Hollies — reportedly sued the band over similarities between the two songs; Hammond and Hazlewood now have writing credits on the track.

After Del Rey confirmed the suit Sunday, her fans took to social media to defend the singer and express their support.
And some started trolling Radiohead.
Other people were confused by the lawsuit, and pointed out that Radiohead had also been sued for plagiarizing "Creep."
And some people were just here for the drama.