This NFL Player Asked Fans On Live TV To Help Him Name His Son Born On Thanksgiving
Everson Griffen's son was born on Thanksgiving morning.
This Thanksgiving was an especially good one for NFL player Everson Griffen, who was crushing it on the field in the Minnesota Vikings vs. Detroit Lions game just hours after his third child was born.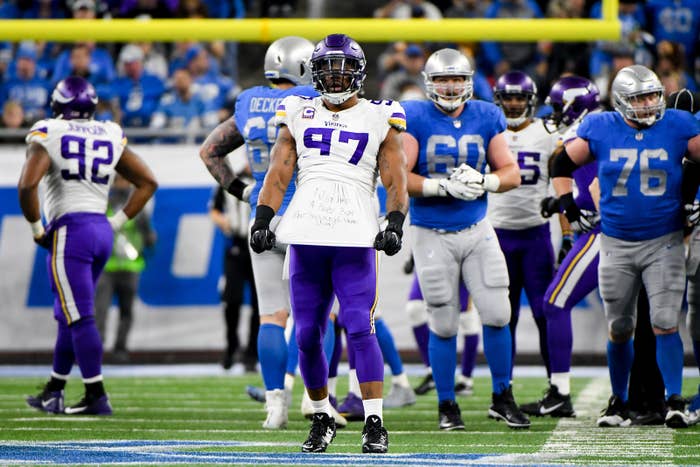 He was clearly pumped about his new son. Right before the game, he posted this video, saying, "I just had my baby today on Thanksgiving Day."