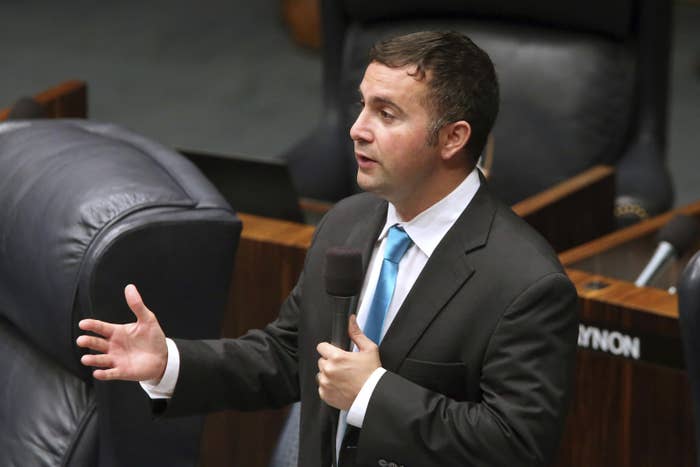 A week after a Harvard report estimated that thousands of people died in Puerto Rico after Hurricane Maria — while the official death toll sits at 64 — several congressional Democrats on Wednesday called for an investigation into the death toll.

The members of the Congressional Hispanic Caucus said that they will introduce a bill next week aiming to set up an independent commission examining the death toll and how it was handled — similar to the investigation established after the Sept. 11 attacks. But the bill has little chance of going anywhere as Republicans control Congress, and the CHC is made up entirely of Democrats.

Representatives including Nydia Velázquez and Adriano Espaillat from New York, Darren Soto from Florida, and Bennie Thompson from Mississippi, said the Harvard study released last week was a reminder that federal and Puerto Rican officials have failed to reliably account for the number people who died on the island after the Category 4 storm.
"These low numbers have justified a vastly underfunded disaster," Soto said.

The government's official death count came under suspicion first by the Puerto Rico Center for Investigative Reporting and BuzzFeed News just days after the hurricane devastated the island.
"These numbers drive the narrative about what happened in Puerto Rico and how our government responded, and how we should rebuild going forward," Velázquez said. "We all remember when Donald Trump sat in Puerto Rico and pointed to a death count of 16, suggested that Maria was not, and I quote, 'a real catastrophe.'"

Espaillat called relying on nongovernmental studies like the Harvard report and the GWU study commissioned by Puerto Rico Gov. Ricardo Rosselló "the highest form of neglect and negligence."

"How could we, government, have to rely on private institutions to do our job?" he said.
"We as government must be responsible. … These are people that died, they have families, those families deserve to know what was the level of tragedy that hit Puerto Rico," he said.
Mississippi Rep. Bennie Thompson added that the Government Accountability Office has accepted his request to audit the death toll. Thompson and Velázquez made the request in a letter in December.

A spokesperson for FEMA said in a statement to BuzzFeed News that the agency has provided more than $1.3 billion to Hurricane Maria survivors and obligated more than $2.2 billion to Puerto Rico for Public Assistance projects.

"The insinuation that federal response has been lacking is absurd," the spokesperson said. "FEMA has and will always work tirelessly to support state, local, tribal and territorial partners to respond to and recover from disasters. With respect to Puerto Rico or any disaster, FEMA and its federal partners will continue to support governors with their outcome-driven recovery goals."

A recent Politico investigation found discrepancies in the speed and quantity of aid delivered to Houston after Hurricane Harvey and Puerto Rico after Hurricane Maria.
According to the report, nine days after Hurricane Harvey, FEMA had approved $141.8 million in individual assistance to Harvey victims, compared to $6.2 million for Maria victims in the same time frame. During those first nine days, FEMA provided 5.1 million meals, 4.5 million liters of water, and more than 20,000 tarps to Houston. They provided 1.6 million meals, 2.8 million liters of water, and around 5,000 tarps to Puerto Rico.
The FEMA spokesperson added that agency's role is to support local governments after their capacity to respond has been exceeded, and that "the actual counting of disaster-related fatalities is the responsibility of local jurisdictions, not FEMA."