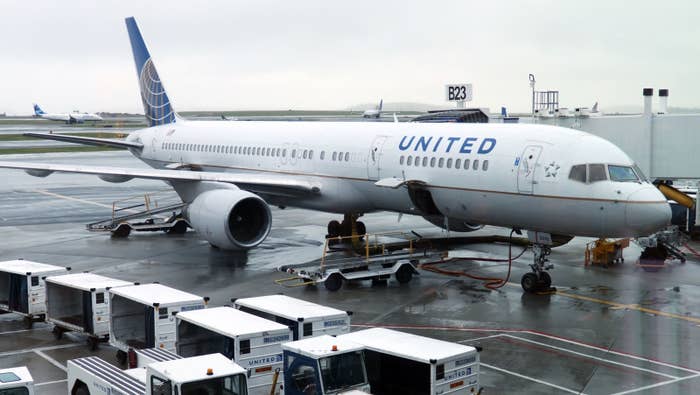 After passenger outrage over privacy concerns, United, Delta, And American Airlines are covering the cameras in their seatback entertainment systems, BuzzFeed News has learned.
United Airlines has covered all the cameras in entertainment systems embedded in the backs of the airline's premium seats, BuzzFeed News learned on Friday.
A United Airlines spokesperson said in a statement: "As with many other airlines, some of our premium seats have in-flight entertainment systems that came with cameras installed by the manufacturer. None of these cameras were ever activated and we had no plans to use them in the future, however we took the additional step to cover the cameras. The cameras are a standard feature that manufacturers of the system included for possible future purposes such as video conferencing." United will continue to cover the cameras as it adds premium seats on additional aircraft, the spokesperson said.

A Delta spokesperson said on Monday that the airline has also added covers on all the cameras "as a visible way to reassure customers," and re-iterated that Delta has no plans to install the software necessary to use them.
On Monday, a representative for American Airlines told BuzzFeed News the company "will be installing covers over the cameras" as well, and that the cameras "have always, and continue to be, de-activated."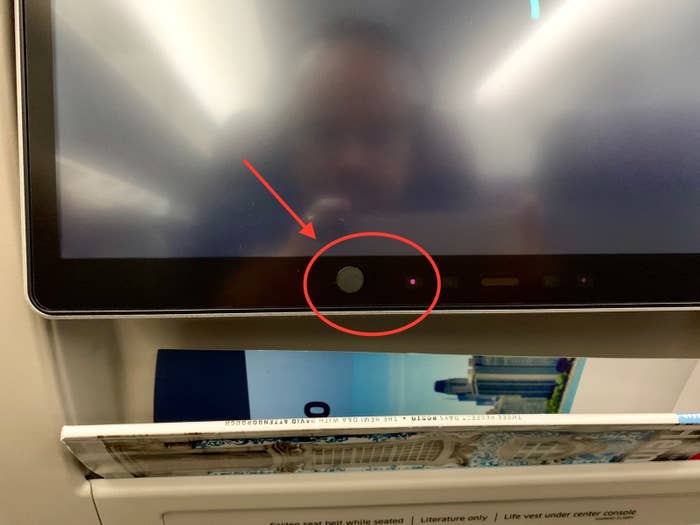 Sri Ray, a former site reliability engineer at BuzzFeed, spotted stickers covering the camera lenses on a recent United flight.

United said the cameras are a "standard feature" that the entertainment systems' manufacturer included for potential future use, such as video conferencing.

A viral photo showing a camera in a Singapore Airlines in-flight TV display sparked an uproar online. After that, BuzzFeed News reported that some seatback screens is on American Airlines, United Airlines, and Delta flights included cameras too.
UPDATE
Updates with information from Delta.
UPDATE
Updated with a statement from American Airlines.