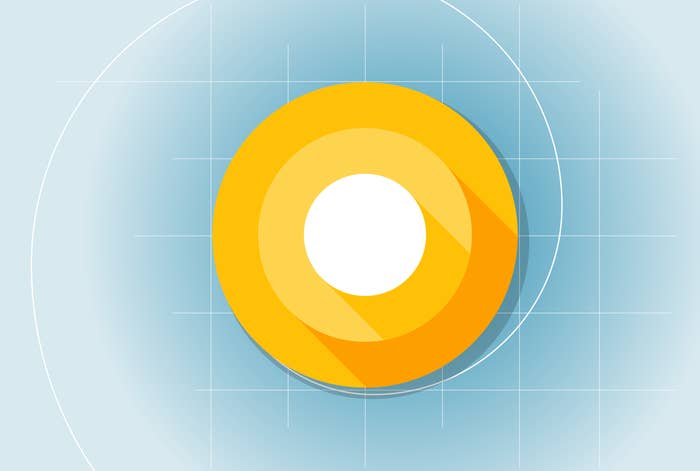 Google's latest software update, Android 8.0, also called Android O, is packed with small – but meaningful – updates, and is slated to roll out to devices starting this fall. Google's own Pixel and Nexus phones will be the first to get the new system and after that, it'll be up to phone makers, like Samsung, Motorola, and LG, to support Android O.
There are two main themes to the update: "fluid experiences," or optimizing small screen experiences, and "vitals," or increasing the device's battery and performance.
Android O is opening picture-in-picture support to all third-party video apps, not just YouTube. You'll be able to see Maps navigation, Netflix, and other app windows on top of another app. So, for example, you can watch a DIY video on YouTube and take notes in the Notes app.

Developers can now implement auto-fill into their own apps. If users have their password and username saved in Google, then, after opting in and opening an app, their credentials will be filled automatically.
New "notification badges" are designed to draw attention to apps with new activity. In the onstage demo, Instagram's app showed a little dot on the homescreen when the user received a comment on their photo.
The new system also cuts down on annoying text-selection fiddling. If you double tap text to select an address, it'll automatically select the entire address, without you having to adjust the text. It also works with phone numbers, email addresses, and places. Google calls it "smart text selection."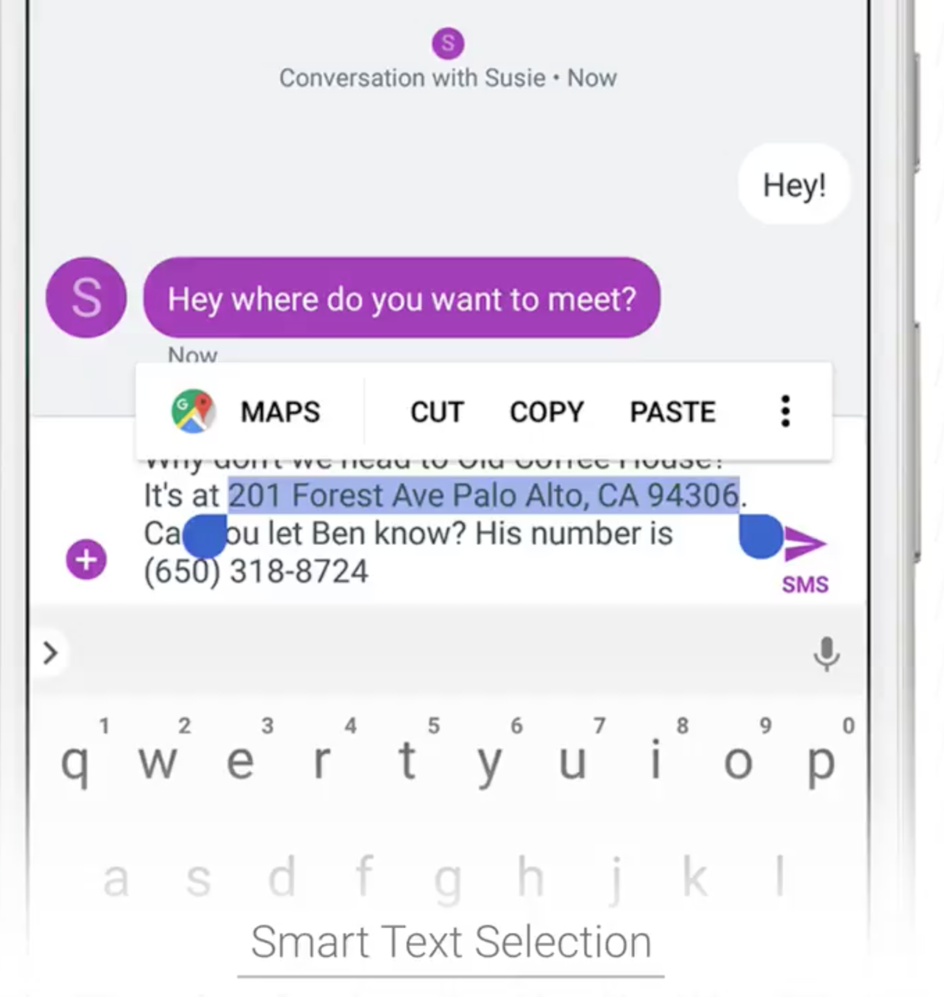 "Vitals," meanwhile, refers to the optimization of battery, performance, and security. Google is using machine learning to scan 50 billion apps for harmful or malicious software in the Play store. "Google Play Protect" is a similar software available for consumers.

Google also announced twice-as-fast boot time for apps and "wise limits," which will put limits on how much apps can run in the background (but allow overrides for those who want to do so) to protect battery life and free up memory.
One of the biggest changes you'll see is in the Settings page. It's much shorter, with fewer categories than before. The battery and storage pages have been redesigned to be more readable. You can customize the lock screen even more — right now, touching the bottom corners open camera and voice assist, but soon, they will be able to instead open whatever app you want with a quick swipe.
There are more features hidden in the notification shade, too. Long-pressing a notification will prompt an option to disable all future notifications from that app, and sliding it to the right will let you snooze notifications from the app for a period of time.
In the "Quick Settings" window, an underline denotes that you'll be able to manage that item's settings right from the window. If not, tapping that icon will take you to the Settings app.
In addition to the Android O update, Google announced Android Go, essentially a version of the OS, core apps, and Play Store optimized for entry level devices with 1 gigabyte or less of memory. The system is designed to run smoothly on phones primarily in developing countries coming online for the first time.

Earlier this month, Google also announced Project Treble, a program designed to make it easier for carriers and phone to update to the latest system of Android, which is usually a time-consuming and expensive endeavor. The program should also make non-Google Android phones, which many experts have deemed unsecure, much safer by distributing patches for critical security bugs to more devices, faster.
There's a preview available today at android.com/beta.