UPDATE
In a statement to BuzzFeed News, a Google spokesperson confirmed that the inbox issue is now fixed: "Our ribbons got crossed and we wrapped up a few of your emails in the wrong boxes. At present, the issue is fixed—so now all future email will end up in the right place, bows and all (previous misclassified email will need to be recategorized manually. Our apologies.)"
Gmail users are reporting that promotional emails from companies are ending up in their main "Primary" inbox.
It's driving Inbox Zero-ers insane. Gmail describes Promotions as "Deals, offers, and other marketing emails," while emails in Primary are defined as "Person-to-person conversations and messages that don't appear in other tabs."
Google told BuzzFeed News it's working on a fix, but it did not specify when users should expect inboxes to go back to normal.
In a statement, a spokesperson said, "We are aware of an issue in Gmail causing certain promotional email to be incorrectly categorized. We are rolling out a fix shortly."
Gmail rolled out a new design for its inbox in 2013 that automatically sorts messages into four tabs: Primary, Social, Promotions, and Updates. The filters have worked out really well...until recently.
These screenshots show that the kinds of emails that were previously considered "Promotions" — like sale announcements and marketing emails from companies — are now appearing under the Primary tab.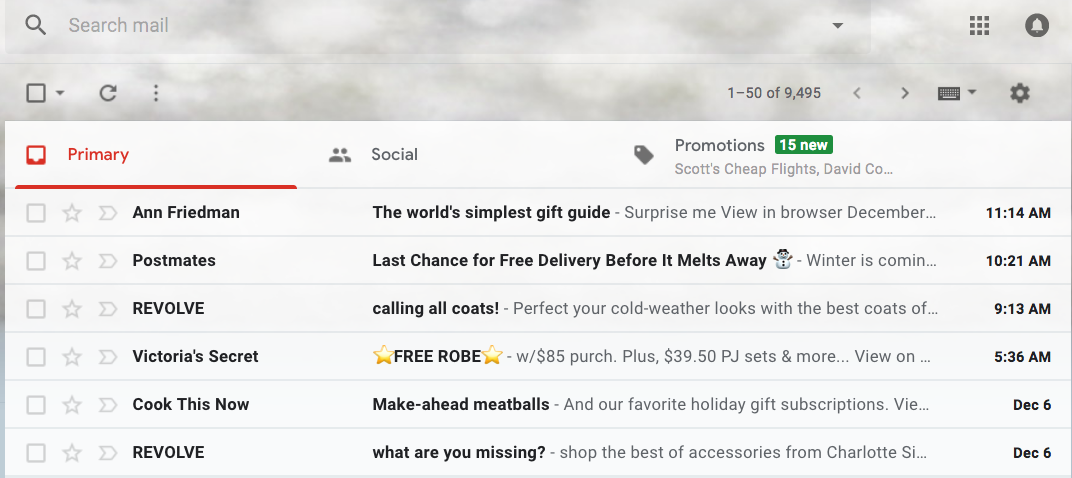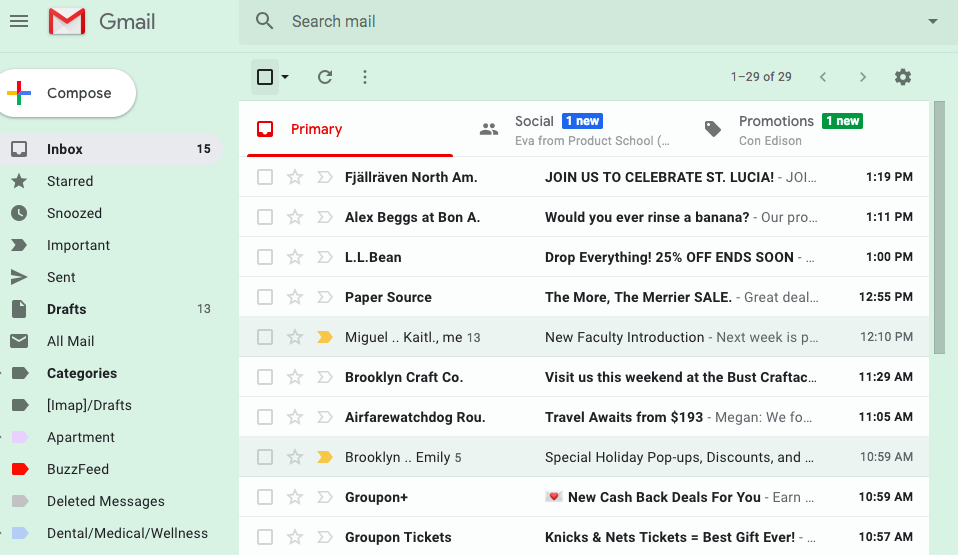 Recent reviews in the Google Play store pointed to the latest update of the app as the culprit for the mix-up.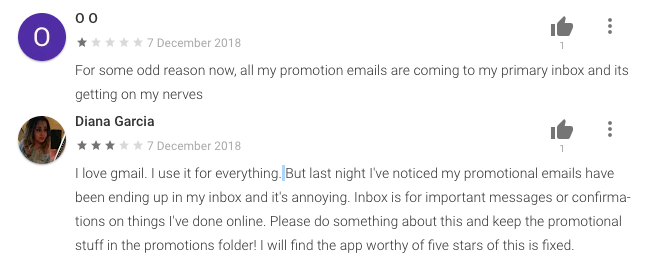 According to one user, Gmail mistakenly sent "hundreds" of emails to their Primary inbox.
Another said that important Primary emails were ending up in the Promotions tab, and vice versa.
If you can't wait for Google's update, you can manually filter out promotional emails from your Primary inbox.
On desktop, open an email that should belong in the Promotions tab. Click on the "more options" icon (with three dots) above the email subject line. Then select "Filter messages like these."
In the Filter Messages pop-up window, make sure the "From" field shows the marketer's email address, and click "Create Filter."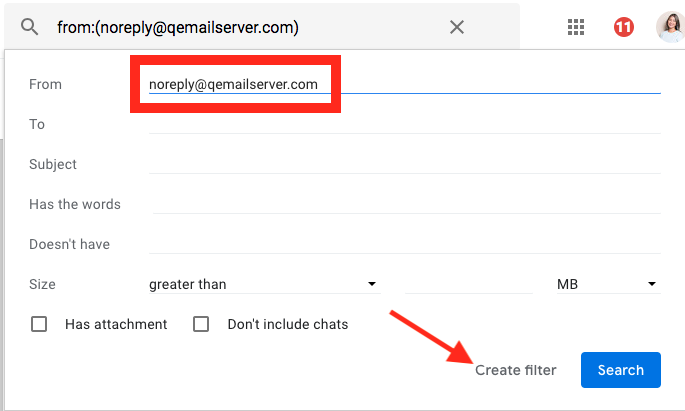 Check the "Categorize as" box and select "Promotions." Then, check the box that says "Also apply filter to [x] matching conversations." Finally, hit "Create filter."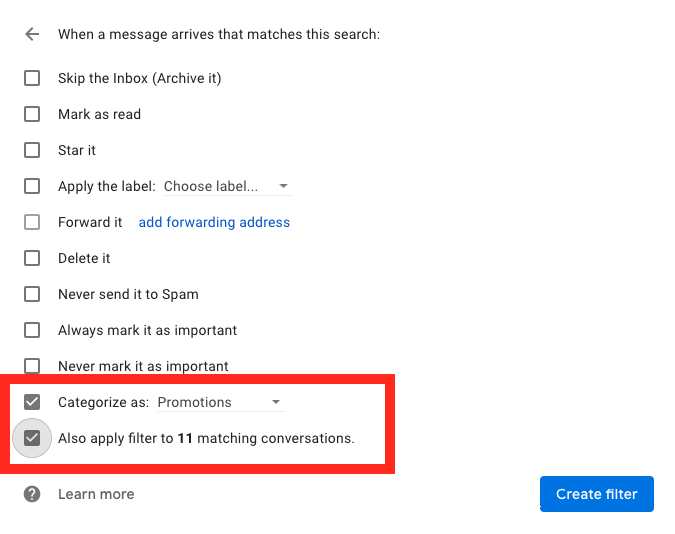 Hope this promotional email hell is over soon!