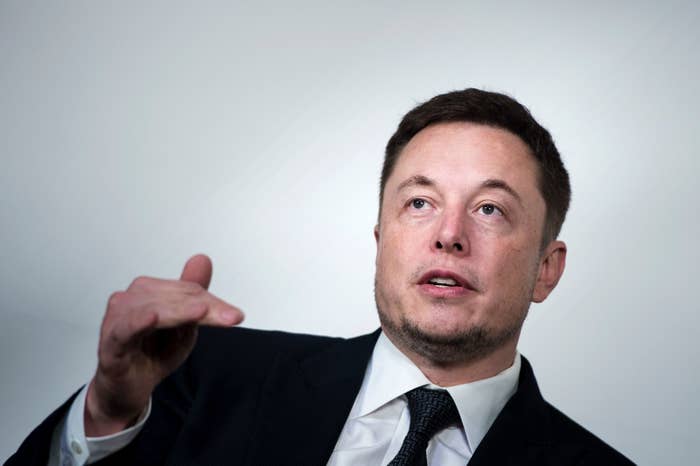 On Friday, billionaire Elon Musk tweeted that engineers from two companies he founded — SpaceX and the Boring Company — were heading to Thailand to aid in the rescue efforts of a soccer team trapped in a flooded cave.
The 12 teen boys and their coach were found alive Monday in the Tham Luang Nang Non cave system in Northern Thailand, but rescue efforts have been thwarted by the region's monsoon season, and it could take months to retrieve the group.
A Boring Co. spokesperson confirmed the trip in an emailed statement: "Some SpaceX and Boring Company engineers are on the way now and more are leaving for Thailand in the next 24 hours. We are in active conversations with the Thai government and people on the ground to determine how we can best assist their efforts." The spokesperson did not specify the number of engineers headed to Thailand.
A SpaceX engineer currently in Thailand is also traveling to the region to provide aid, according to Musk.
Local teams are attempting to drain water from the cave with a series of pipes snaking through the 6-mile-long complex. In a tweet, Musk said that the Boring Co., which is working to develop underground tunnel infrastructure to reduce traffic congestion, has "advanced ground penetrating radar & is pretty good at digging holes," and suggested the company's pumps and Tesla battery packs as a potential solution.

The boys and their coach are believed to be around 1.2 miles into the cave, and half a mile underground. The rescue mission is complicated and dangerous. Samarn Poonan, a former member of Thailand elite Navy SEAL team, died after running out of oxygen inside the cave while laying down oxygen tanks along the escape route, according to authorities. Heavy rains are also expected over the weekend, which could potentially flood the protected area where the team is trapped.
After reviewing the graphic above, Musk suggested that the first flooded entrance could be drained, while the second and third would require "battery packs, air pumps and tubes."
James Yenbamroong, founder of mu Space Corp, an Asian satellite company, confirmed on Twitter that SpaceX representatives reached out to him for help in connecting with the Thai government. Yenbamroong and the Thai Embassy in Washington, DC, did not immediately respond to a request for comment.

CORRECTION
A previous version of this article misstated the name of the mu Space Corp satellite company.