It doesn't look like it, but the "Series 2" version of the Apple Watch is all new.
Apple crammed a ton of new health and fitness features to go along with heart rate–tracking and step counting into its second-generation wearable — including GPS, swim tracking, built-in meditation, and a collaboration with Nike.
After a week of reviewing the Apple Watch Series 2, I think this $369 mini computer is worth its price for athletes, but maybe not so much for everyone else.
This Apple Watch is...different.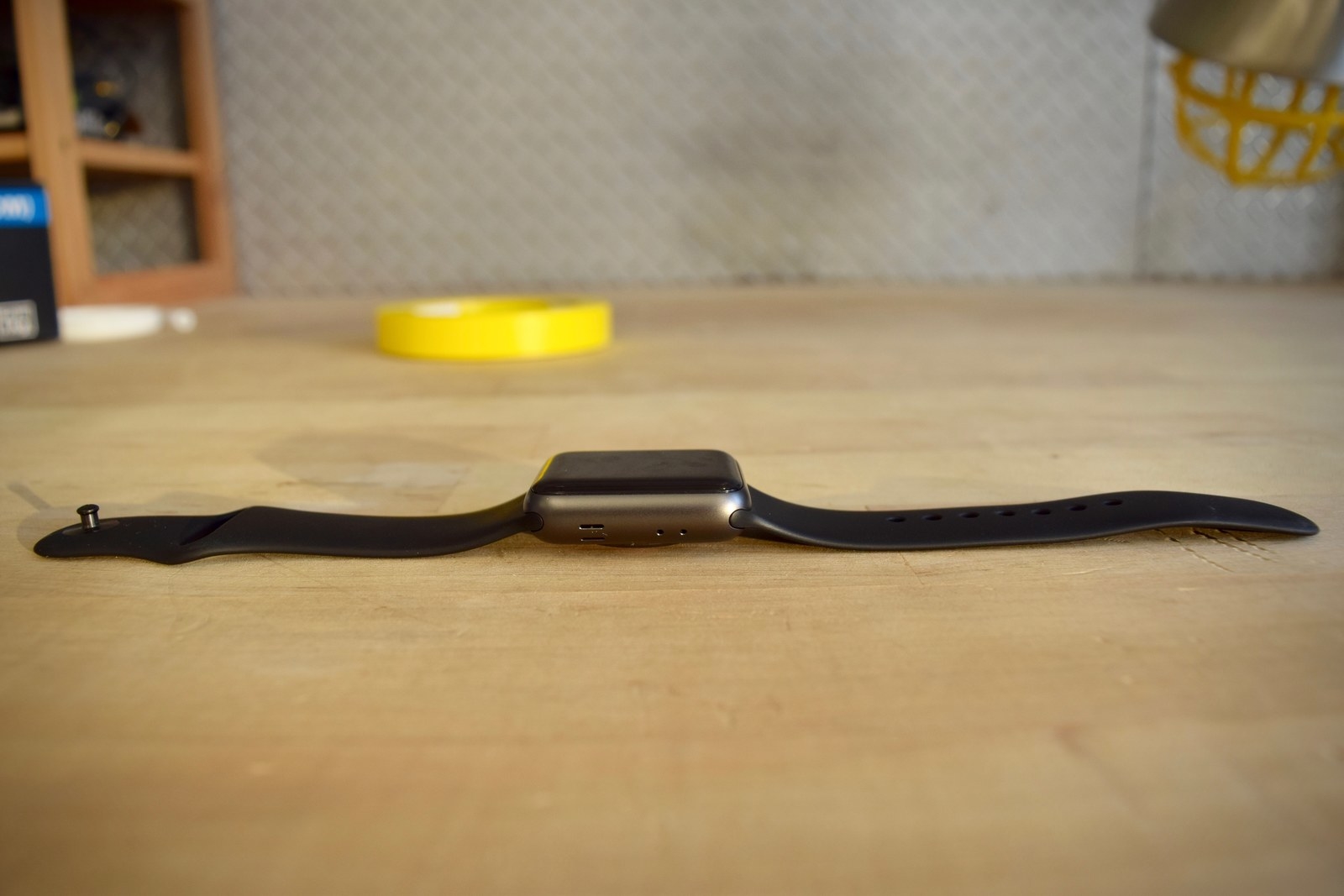 Holy hell, it SWIMS.
The Apple Watch now has a "Pool Swim" category in the Workout app.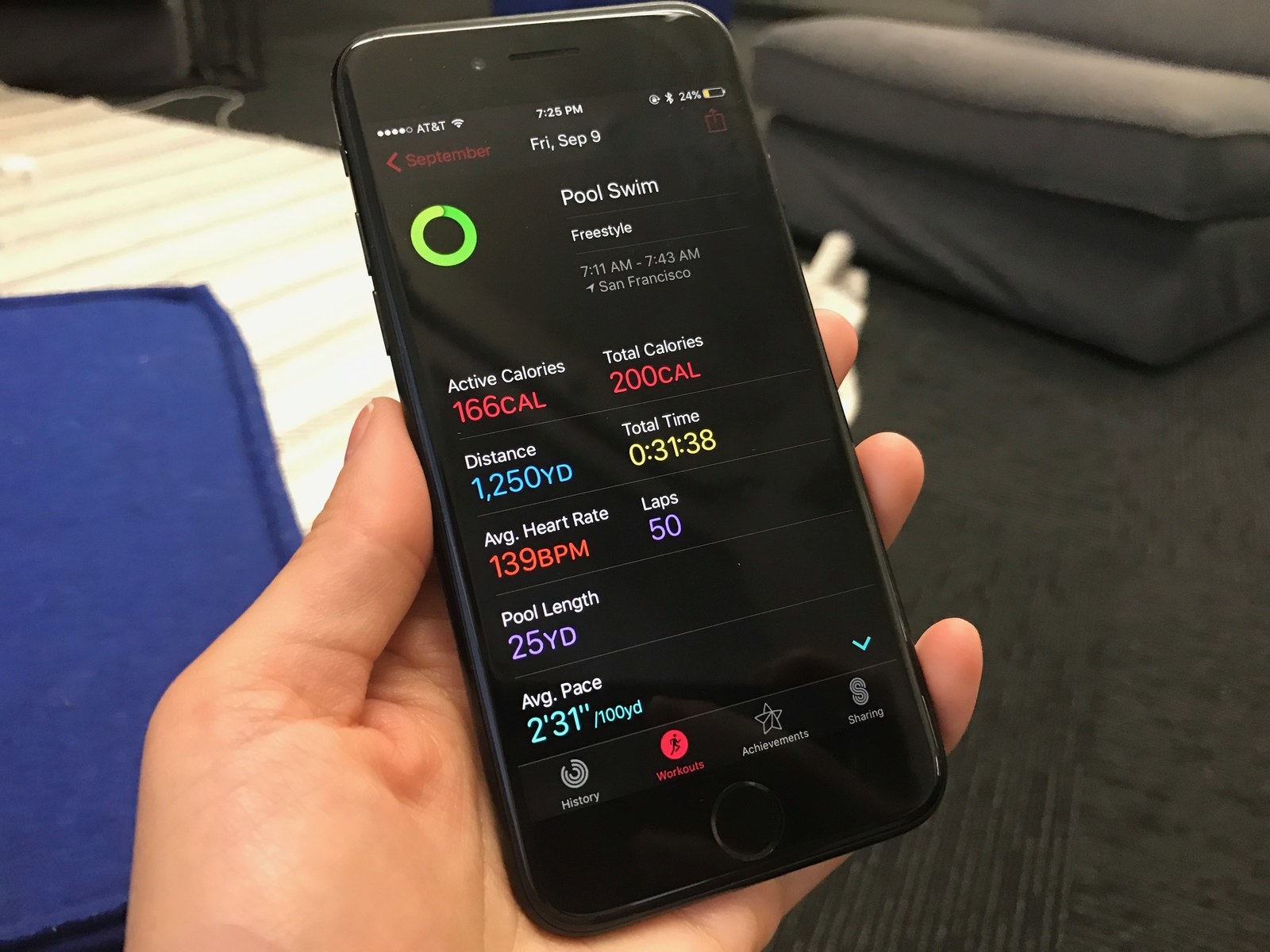 I don't train in open water frequently (the San Francisco Bay is very, very cold) — but when I did, it was pretty fascinating to see the GPS map of my route.
There's one thing I have to mention here that is so hilariously cool I laugh every time I think of it.
Good enough for slow marathon runners.
Built-in GPS is another obvious game-changer for outdoor runners, cyclists, hikers, and lawn mowers, who can more accurately track distance, pace, and speed without being tethered to their phones. With the ViewRanger app, you can also download maps of national parks you're visiting that show you trails, even without cell service.
A huge problem with GPS is battery drain, and Apple claims its mapping features are good enough for a slow marathon runner (about five hours or so). I didn't test this, because, sorry, no. This weekend, I really didn't feel like running a marathon or biking for half of an entire day. If you don't use GPS features, you're likely to see pretty significant battery gains with the watch.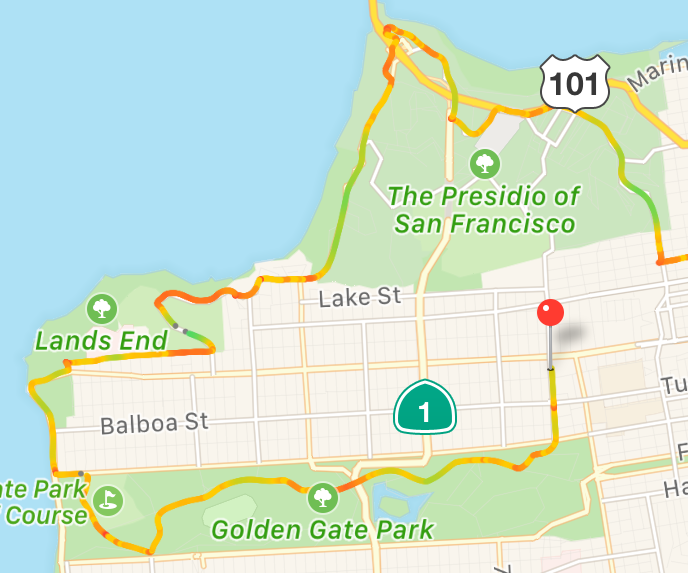 GPS by itself isn't extraordinary — but it does give Apple Watch users an actual reason to sync music they own (music you own! lol!).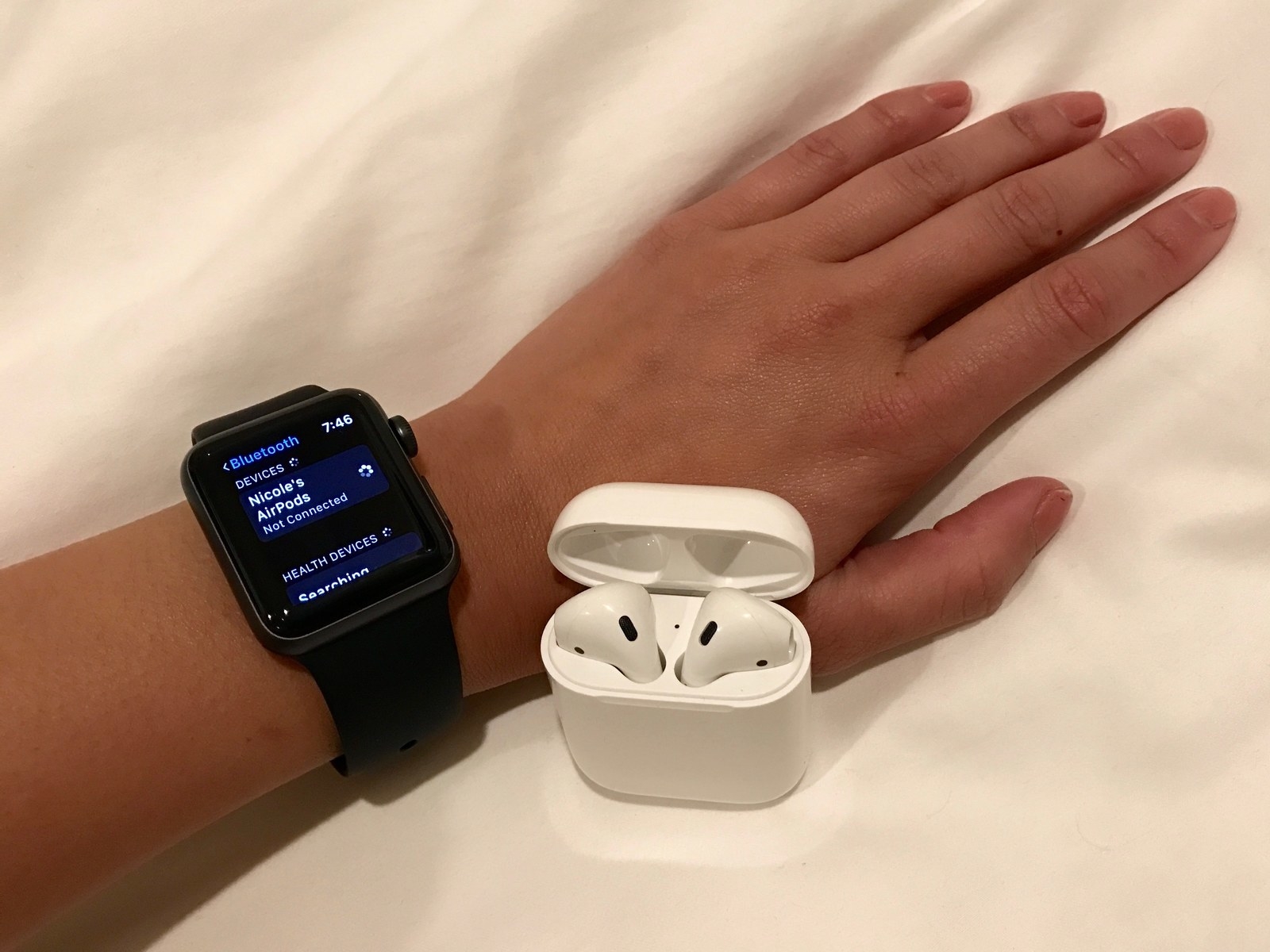 A warm welcome for watchOS 3.
All Apple Watches are getting a new software update called watchOS 3. Here are some random thoughts on the new OS:
* Navigation in watchOS 3 is much, much easier. When you press the side button, you can scroll through all of your favorite watch apps in a new dock. It's so much better than trying to use the bizarrely designed app universe, which breaks my eyes every time I look it. My editor John says they look like salmon eggs and now I can't unsee it.
* The new Workout app makes initiating exercise faster. It's disappointing that the Apple Watch can't auto-track your exercise (unlike most Fitbit devices and Samsung's GearFit 2).
* Activity sharing is fun, but the activity rings are still a little too abstract for motivation purposes. You can taunt or cheer on your activity mates, which is essentially a link to iMessage with some pre-loaded material (like "Nailed it!").
What's most motivating (or demotivating, depending on how you look at it) is that your friends get a notification that you "completed a workout" every time. What's strange, though, is you get zero details of what that workout actually was. It doesn't matter if you walked upstairs or ran 100 miles.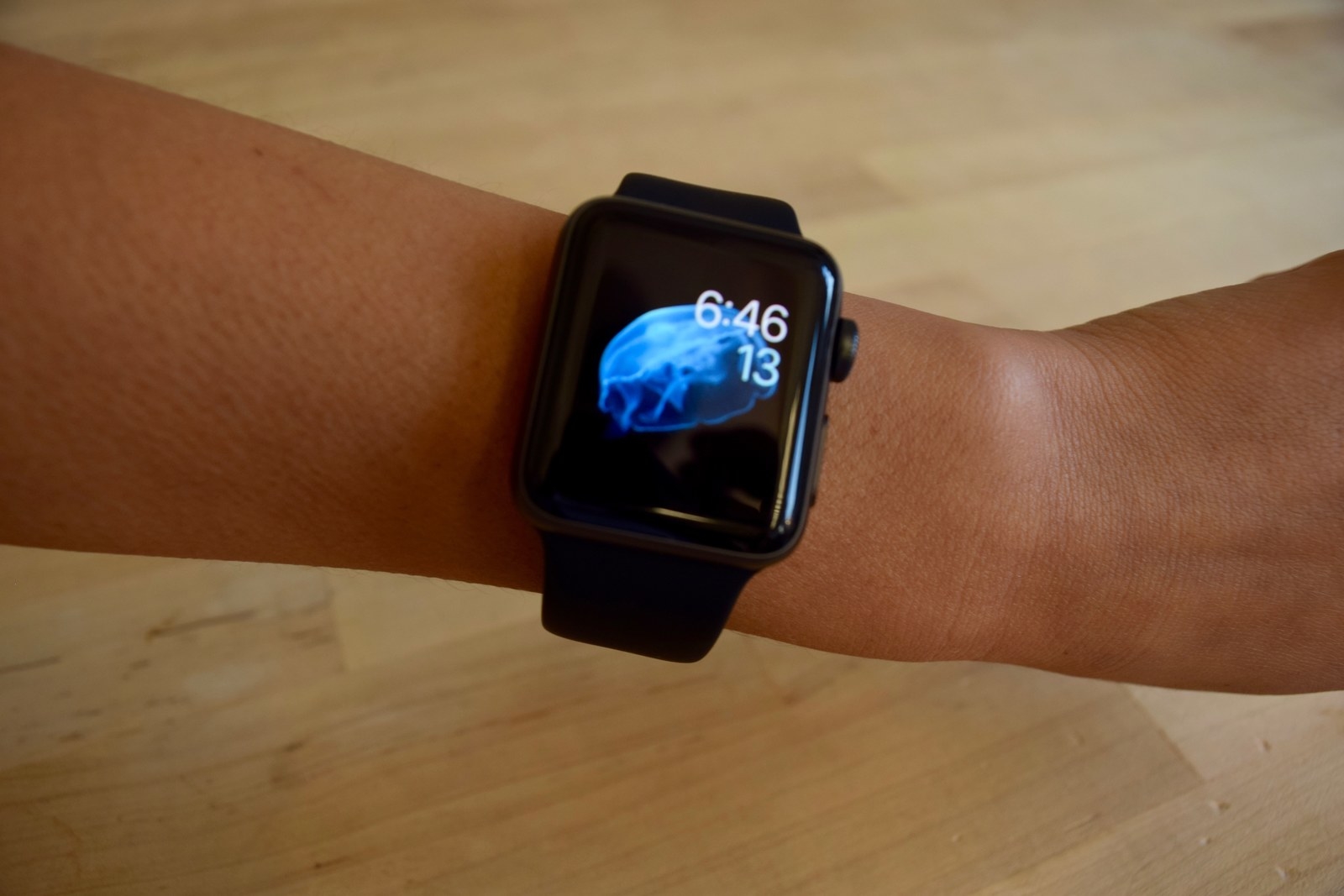 Final Thoughts
Apple's new watch is faster, more water-resistant, and more fitness-friendly than ever. The Series 2 is definitely an improvement over the original Apple Watch — but, in my opinion, it's only worth the $369 if you're an athlete (especially if you're a swimmer) who's really going to take advantage of the new features.
And if you live an ~active lifestyle~ you've probably considered every tracker under the sun. If you're looking specifically for fitness gadgetry, consult this guide first.
Having tried a lot of them (except for Fitbit's upcoming water-friendly Flex 2), I will say that this Apple Watch has the best swim tracking interface I've seen — and swimmers, triathletes, and surfers should seriously consider getting this watch.
But it doesn't have auto-exercise tracking capabilities found on other devices, and routes tracked with the Workout app can't be synced with third-party apps like Strava and MapMyRun.
And in the end, the Apple Watch Series 2 still has all the pitfalls of being a smartwatch (namely its daylong battery life and bulk, compared to something more lightweight like Fitbit's Flex or Jawbone's Up).
I haven't tried the special Nike+ version of the Apple Watch, which may be the running device to end all running devices. The current version of the Nike+ Run Club app, however, has a disappointing 2.5 star rating because of its confusing layout and stats visualizations, so let's hope an update is on its way soon.
If you're a Netflix bum who wants emails on your wrist because you're too lazy to pull out your phone, get the original Apple Watch, which is more "affordable" (but still expensive af) at $269 and now ships with the same processor as the Series 2.
The Apple Watch Series 2 (available Sept. 16) and the Apple Watch Nike+ (available late October) start at $369 for select Sport and Nylon bands. The new Apple Watch Hermès starts at $1,149, and the new Apple Watch Edition, which now has a smooth, ceramic casing, starts at $1,249. You can preorder the watches at Apple.com.