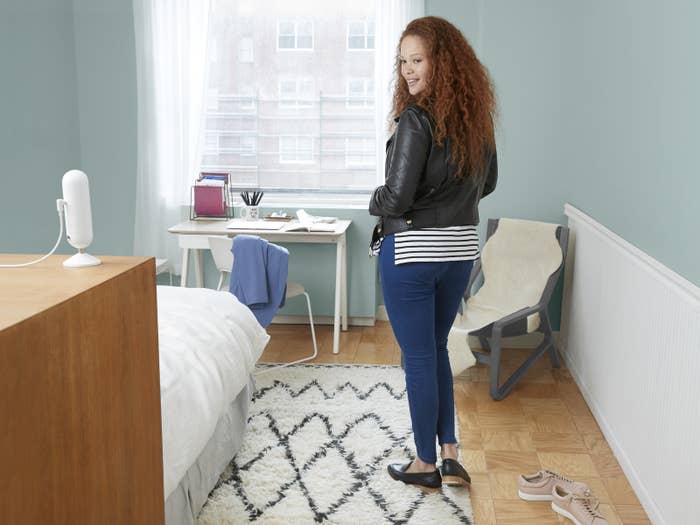 Today in Bizarre Gadget News: Amazon has unveiled a hands-free camera, powered by its voice-activated assistant Alexa, called Echo Look. It's essentially an Amazon Echo speaker with eyes and no fear about telling you how your ass really looks in those jeans. The 5MP camera can sit atop a dresser or be mounted on a wall, and there's a speaker, mic, and four LED lights built-in. It also kind of looks like the dildo version of Eve from Wall-E.

An Internet-connected device with video and audio capture that you set up where you get dressed — what could go wrong?! Crucial note: There's a camera/mic mute button on the side.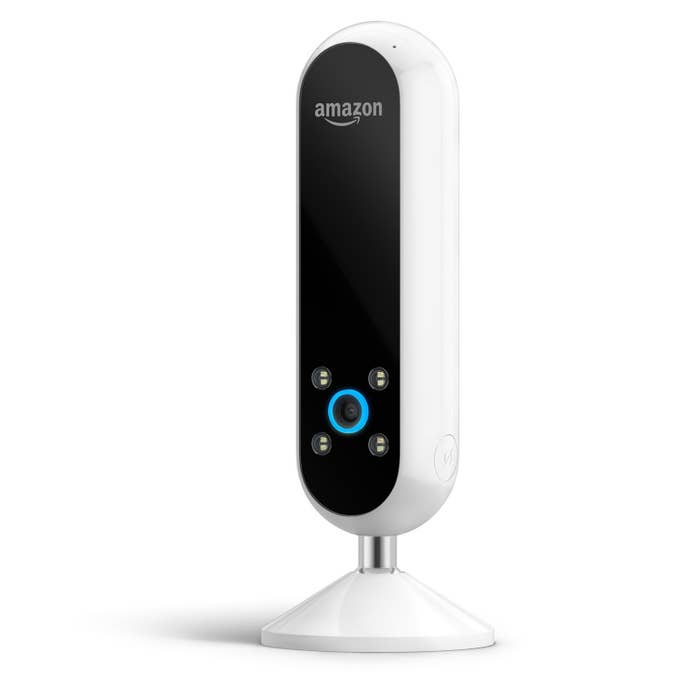 The Echo Look's marquee feature is "Style Check," which uses "advanced machine learning algorithms" and advice of unidentified fashion specialists to determine which outfit looks best on you, "based on current trends and what flatters you," kind of like a bizzaro version Cher's wardrobe software from Clueless. You can also give Style Check feedback, which I imagine gets fed into some unique Amazon user profile to inform what kind of clothes will get recommended to you when you visit Amazon.
According to an Amazon spokesperson, "When you take a photo of your daily look, product recommendations are provided based on what you are wearing. You can tap on a product and will go to the product's detail page in the Amazon app to learn more and/or purchase."
Aha! The Echo Look's true motive revealed: to get you to spend more money on clothes on Amazon.
The Echo Look appears to target people who take photos of their ~lewk~ (like fashion bloggers). By saying, "Alexa, take a photo," you can take "full-length photos and short 360º videos" of your outfit of the day. The photos are then uploaded to the Echo Look app. You can use the camera's so-called "computer vision" software to blur the the background and make your pic look more professional and less like it was taken from, oh say, a voice-activated camera. Then you presumably share it on Instagram and slap on an #ootd hashtag?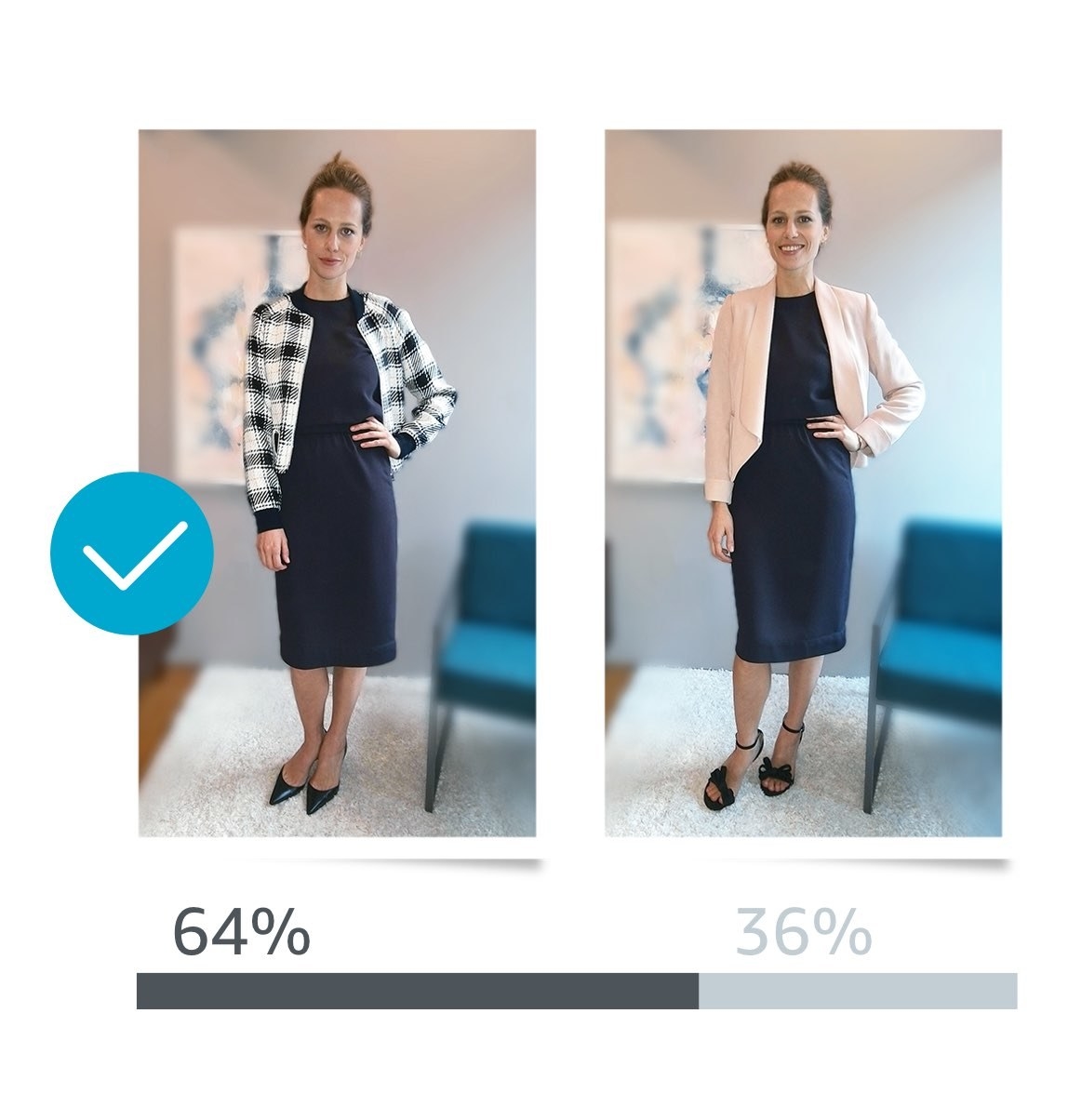 Aside from obvious privacy/surveillance concerns, the fundamental question is whether you trust an e-commerce and electronics company in Seattle to tell you what to wear. My hunch is, at least at first, no. But maybe I'm just afraid that trusting software will catalyze our transformation into a homogenous, J. Crew wearing society. And what if Style Check always chooses skinny jeggings over loose fit vintage jeans because it's "more slimming"? That feels wrong.
If you saw this product announcement and never clicked on something so fast, @ me asap. This thing feels like such a classic example of solving a problem that really didn't exist.

The Echo Look is the first major Echo release since the first-generation Echo Dot in March 2016 (the second-generation was basically the same thing, but cheaper). You can also do regular Alexa stuff with the Echo Look: "Alexa, turns the lights off," "Alexa, will it rain today," "Alexa, set a timer for seven minutes," etc. It's the most expensive Echo at $200 (the Echo speaker is $180 and the Dot is $50), but is currently only open via invitation.
If you love your frumpy vintage jeans, buy at your own risk.