NYPD Rescues Adorable Pack Of Sweater-Wearing Puppies From Abandoned House
The puppies were found in a vacant property in Brooklyn. They were wearing sweaters, and cops have no idea why.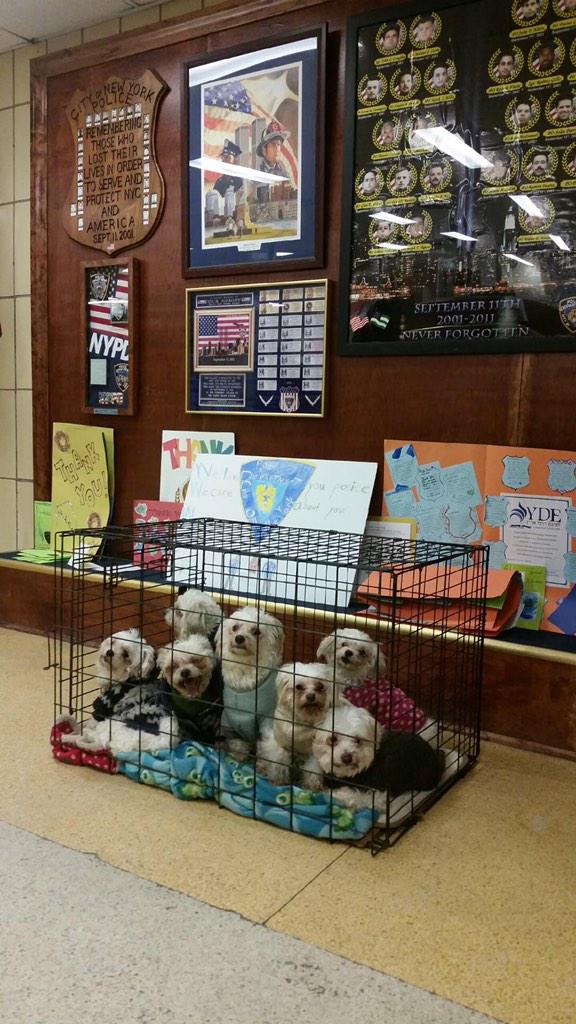 NEW YORK — The New York Police Department rescued eight sweater-wearing puppies from a vacant Brooklyn house on Monday, a police spokesman told BuzzFeed News.
The cops arrived to the house in the Gravesend neighborhood after receiving a call from the owner, who heard noises in the top floor and thought a thief may have broken into the property.
But instead of a crook, the cops found a small pack of white puppies running around, inexplicably wearing tailored holiday sweaters.
"We found them exactly the way you see them in the photo," a police spokesman told BuzzFeed News, adding that the cops have no idea how the puppies may have ended up in the house.
The puppies were taken to the Animal Care and Control Center in Brooklyn.