U.S. Attorney General Bans Local Police From Seizing Assets Under Federal Law
The new policy will "return assets to victims," Eric Holder said on Friday.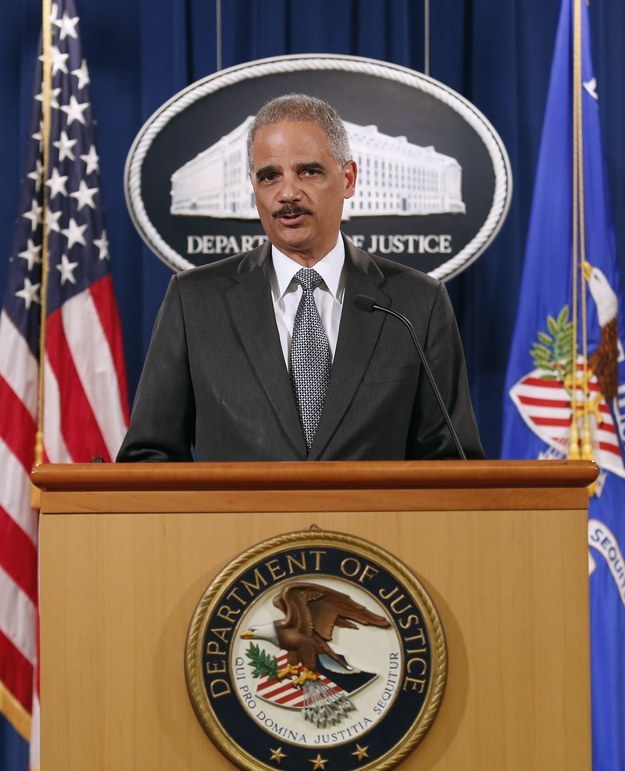 State and local police in the U.S. will no longer be able to use federal law to seize assets from suspects without evidence of a crime, Attorney General Eric Holder announced Friday.
The controversial program began about 30 years ago, allowing the federal government to "adopt" cash and other items seized during stops for largely minor infractions, like traffic violations, by local and state police departments. The federal government and police departments shared in the proceeds, with the majority going to the state and local forces.
To get the items back, people had to prove how they acquired them, according to a Washington Post investigation concerning the practice.
That investigation found:
That police have made cash seizures worth almost $2.5 billion from motorists and others without search warrants or indictments since the terrorist attacks of Sept. 11, 2001.

...

Police spent the seizure proceeds with little oversight, in some cases buying luxury cars, high-powered weapons and military-grade gear such as armored cars, according to an analysis of Justice Department data obtained through Freedom of Information Act requests.
Local police departments can still seize assets under stats laws.
"Asset forfeiture remains a critical law enforcement tool when used appropriately," Holder said. "This new policy will ensure that these authorities can continue to be used to take the profit out of crime and return assets to victims, while safeguarding civil liberties."
Read Eric Holder's order here:
Download PDF