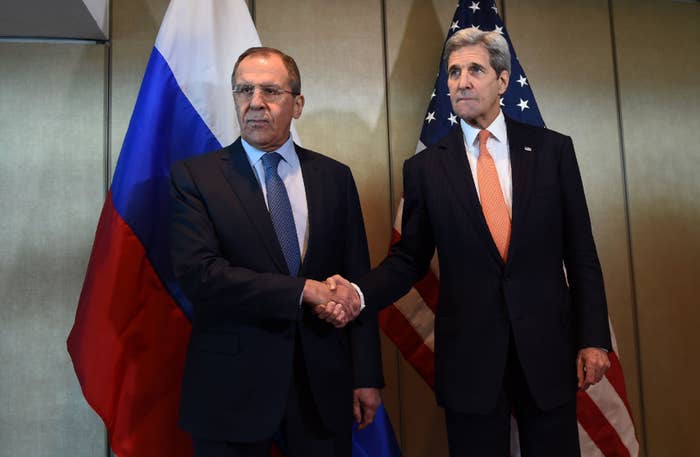 American and Russian diplomats on Monday reached an agreement that could bring a partial ceasefire to Syria by the end of the week, the U.S. State Department announced.

"If implemented and adhered to, this cessation will not only lead to a decline in violence, but also continue to expand the delivery of urgently needed humanitarian supplies to besieged areas and support a political transition to a government that is responsive to the desires of the Syrian people," Secretary of State John Kerry said in a statement.
For his part, Russian President Vladimir Putin called the agreement a "real step that can stop the bloodshed," according to the Associated Press.
President Obama and Putin also spoke on the phone, the State Department said later on Monday. The two leaders discussed the need to "ensure positive responses by the Syrian regime and armed opposition."
The State Department said the draft agreement would end hostilities between the Bashar al-Assad's regime and the rebel factions that oppose him, while allowing continued airstrikes against ISIS and al-Qaeda.
The agreement prevents the parties involved from "seeking to acquire new territory" and includes a clause that would allow humanitarian groups "unhindered" access to "all people in need" — a provision that could end widespread starvation among civilians in several parts of the country.
The deal also includes a provision specifically requiring the Russian Air Force to cease its bombing campaign against "the armed opposition."
The ceasefire, which is the product of prolonged negotiations among 15 nations in Geneva, is expected to take effect at midnight on Friday, Damascus time.
If it goes into effect, the truce would end a years-long conflict between Assad, who is backed by Russia and Iran, and several rebel factions, some of whom are backed by the U.S. and its allies.