Trial Against Baltimore Cop Accused Of Murdering Freddie Gray Set To Begin
Officer Caesar Goodson faces upwards of 30 years in prison for alleged his role in the death of an unarmed man last year.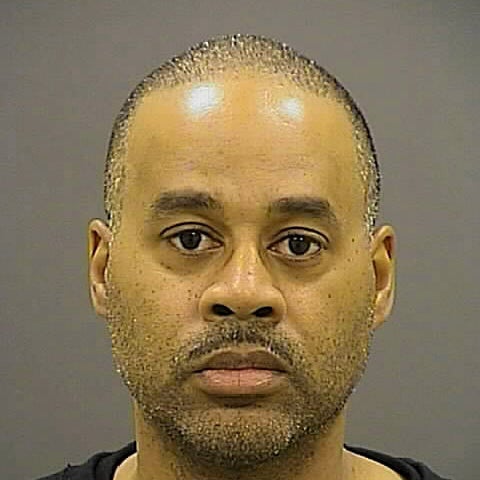 The trial for the only Baltimore police officer charged with murder in connection to the death of Freddie Gray is set to begin on Monday, inaugurating what is likely to be the most closely-watched of six related criminal cases.
Officer Caesar Goodson, 45, was driving the Baltimore Police Department van where prosecutors believe Gray suffered the catastrophic spine injury that eventually led to his death. The incident triggered unrest that only subsided after State's Attorney Marilyn Mosby, the city's top prosecutor, charged six police officers with crimes related to their handling of Gray.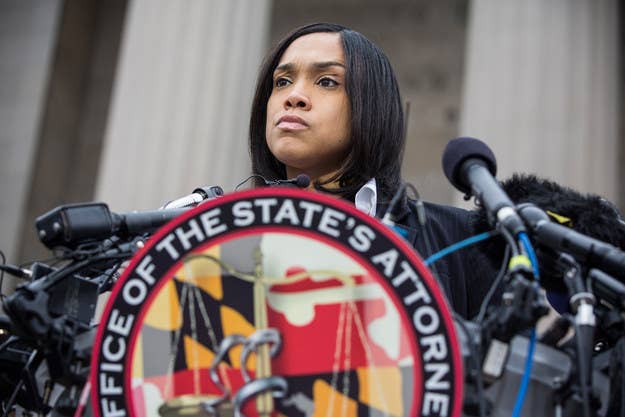 Goodson, a 16-year veteran of the department, faces charges including second-degree murder. Like the other five officers, Goodson has pleaded not guilty to all charges and will stand trial before Judge Barry Williams, of the Maryland Circuit Court.
Goodson's case is likely to draw substantial attention because of the seriousness of the charges. Murder trials against police officers are exceedingly rare. What is more, Goodson's case is uncommon in the racially-charged world of police brutality cases in that the defendant, the head prosecutor, the victim, and the judge are all black.
The specific charge against Goodson is "second-degree depraved heart murder," an offense codified in Maryland's common law as an action that shows such disregard for human life that it raises above mere negligence.
Classic examples of depraved heart murder include a shootout in a crowded street that ends in the death of an innocent, unrelated bystander. The shooter may not have intended to kill the victim, but the homicide cannot be classified as an act of carelessness equivalent to running someone over while drunk — an offense typically prosecuted as vehicular manslaughter.
Prosecutors have indicated they will call expert witnesses to discuss "retaliatory prisoner transportation practices," the Baltimore Sun reported. In recent years, the BPD has had to pay upwards of $45 million in settlements to people who've severely been injured in "rough rides" — the practice in which police officers purposefully drive vans to hurt prisoners.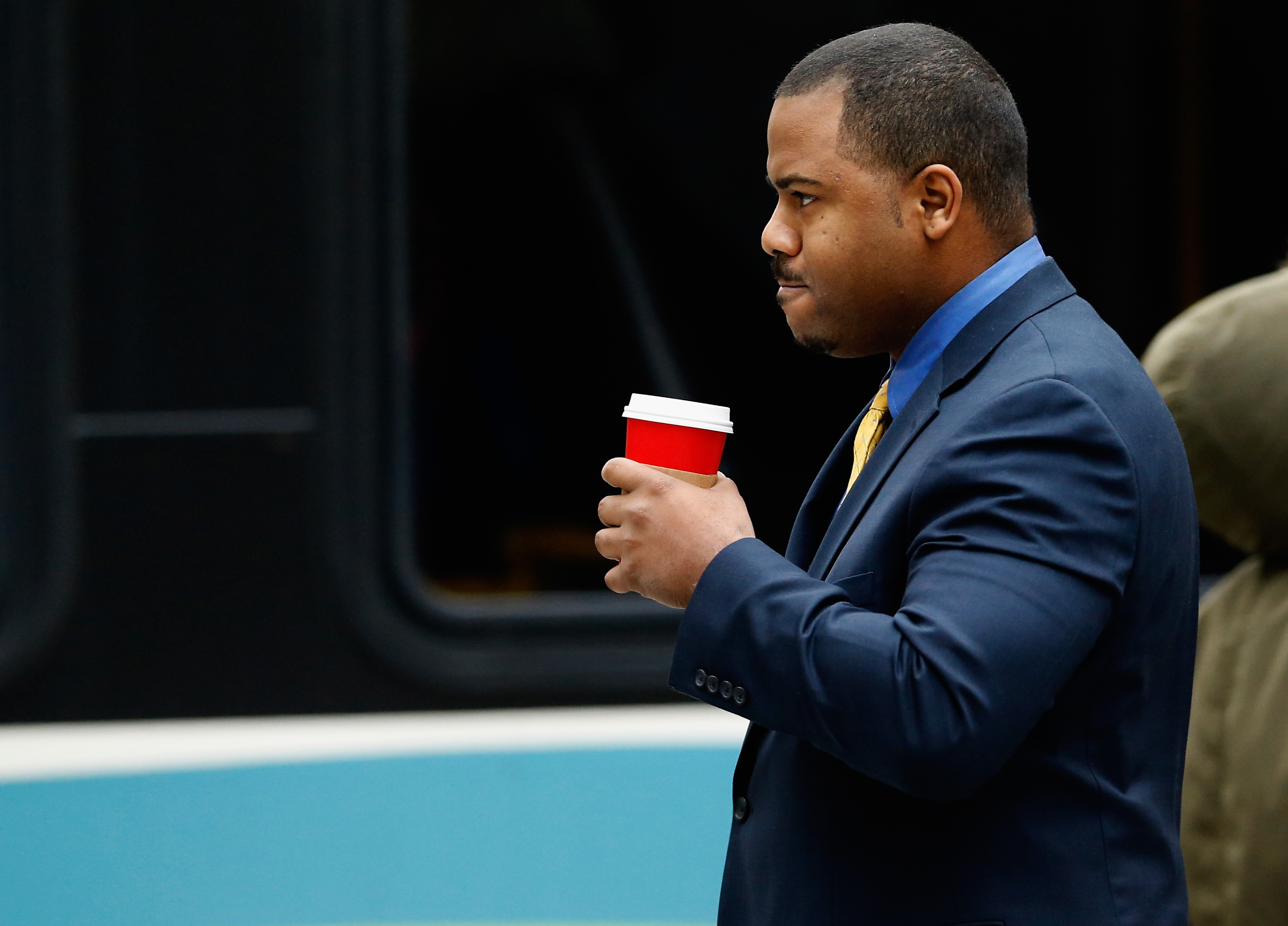 Whether State's Attorney Mosby will be able to secure a conviction against Goodson remains unclear. Jurors in a previous trial — against Officer William Porter, whom prosecutors charged with the lesser offense of manslaughter after he allegedly did not do enough to ensure Gray received medical attention — were unable to reach a unanimous verdict. Judge Williams declared a mistrial in Porter's case. The prosecution has indicated that it will seek a retrial.
In a pretrial hearing last week, Williams overrode Porter's objections and ordered him to testify against Goodson. The Maryland Court of Appeals later issued a stay that will put Wiliams' orders on hold, allowing Porter to avoid testifying, at least for now.
Both Goodson's attorneys and the office of State's Attorney Mosby are prohibited from speaking to the press about the case by a gag order issued by Judge Williams. The trial is expected to last the better part of a month
If convicted of the top charge, Officer Goodson could spend as many as 30 years in prison.