Three Busted In New York For Allegedly Selling "Ghost Guns"
The New York State Police on Thursday arrested three people for allegedly selling 12 "ghost guns," homemade weapons that are nearly untraceable because they don't have a serial code.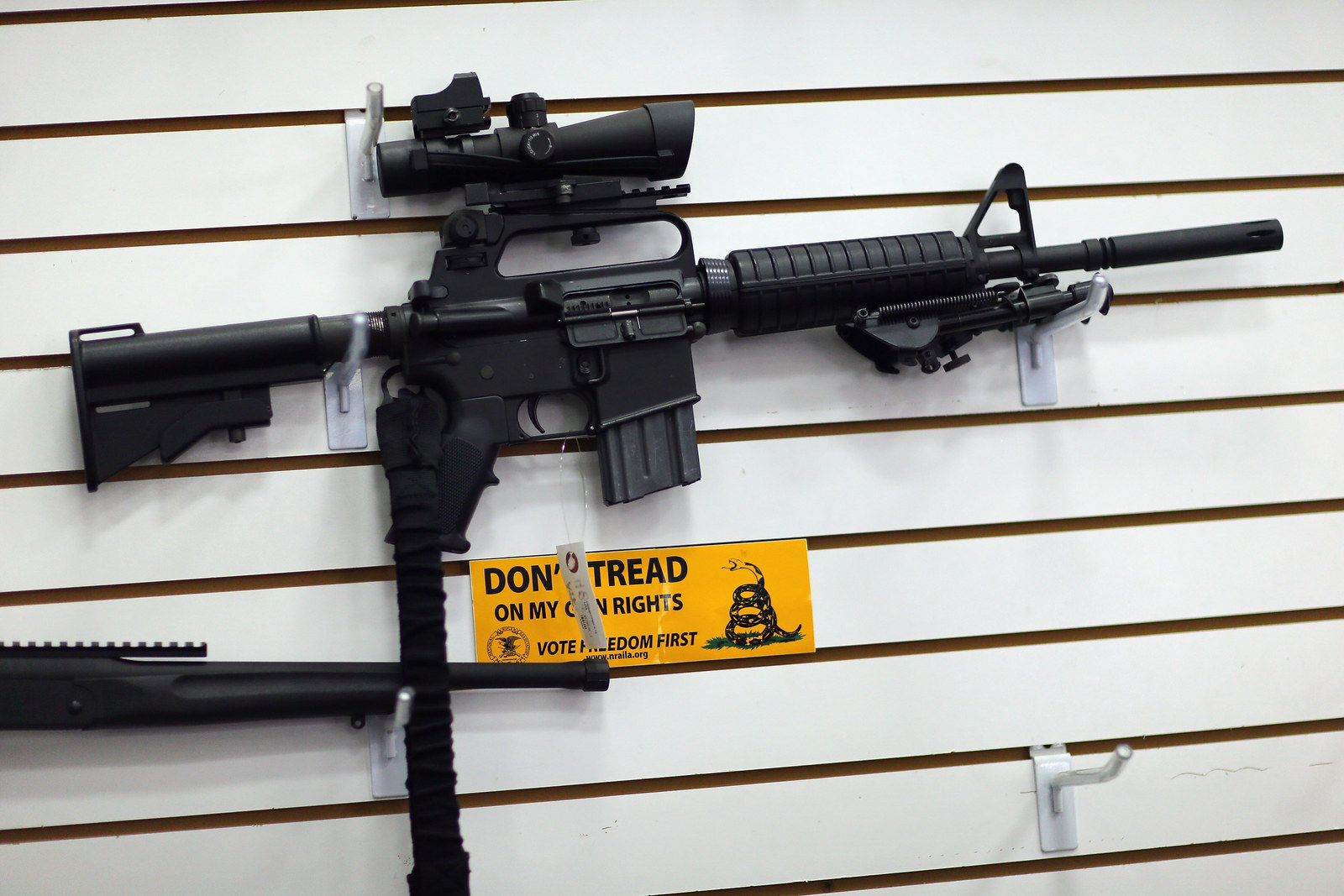 On May 6, Antonio Himonitis allegedly walked into a hotel room in Uniondale, New York, to discuss a new business venture with a man purporting to be a Dominican gang leader in search for military-grade weapons to send to his country.

Himonitis didn't know it at the time, but that conversation would be the beginning of his downfall, according to a source at the office of New York State Attorney General Eric Schneiderman. The source declined to be named because charges had not yet formally been announced.
The day of his conversation with the purported gang leader, Himonitis had just been released from state prison, where he'd done time for an attempted robbery. During his time behind bars, the source said, he allegedly banded together with his wife, Diana Collins, and a fellow inmate, Thomas Weber, to hatch a plan to sell machine guns for profit.
On the surface, there was nothing new about the plot — gun running is as old as guns. But there was a twist, the source said. The assault rifles that Himonitis and company allegedly wanted to sell would have no serial numbers, or appear in any law enforcement database.
In other words, the assault rifles the three allegedly wanted to sell would be what some people call "ghost guns" — homemade weapons that are nearly impossible to trace.
After Himonitis' conversation with the man he believed to be a gang leader, the source said, the ex-con and his accomplices bought legal gun components from manufacturers across the country. They then allegedly made slight modifications to those components, turning them into fully functional AR-15 and AR-10 assault rifles.
Over the course of the next few weeks, the source said, the three allegedly sold at least 12 of these rifles to the man they believed to be the Dominican gang leader. They allegedly sealed the deals in hotel rooms across Long Island, receiving a total of $26,600.
There was only one problem. The customer was not a gang member, he was an undercover investigator with the New York State Police.
Himonitis, Weber, and Collins, who were arrested Thursday afternoon, are due in court Friday, when, according to law enforcement sources, they are expected to be charged with conspiracy, criminal sale of a firearm, and other charges.
The source at the attorney general's office told BuzzFeed News that the group allegedly exploited a loophole in the legal definition of "firearm."
Most weapons have several parts, the source said, but not all of them are subject to the same federal regulations. A gun barrel, for example, is not a gun — it has to be attached to the rest of a rifle to be subject to regulations. There is a part of the gun, however, that is considered a firearm by itself: The receiver, or the part of the rifle that actually fires the bullet.
But in order to qualify as a gun, the receiver has to be finished. Anyone in the United States can legally mail order a receiver that is up to 80% complete without breaking any laws. With the right tools, the source said, it can take an unskilled person as little as one hour to finish the part.
Since the component was not technically a gun until after it was modified, it does not need to be stamped with a serial number, unlike every gun professionally manufactured in the U.S.
If convicted of all the expected charges, the source said, Weber and Himonitis could spend 50 years behind bars. Collins could face a maximum penalty of 25 years in prison. It was unclear whether any of them had retained an attorney as of Thursday.