New York Police Arrest One Of Times Square's Topless "Desnudas"
The topless street performer and her handler face possible drug and prostitution charges, police said.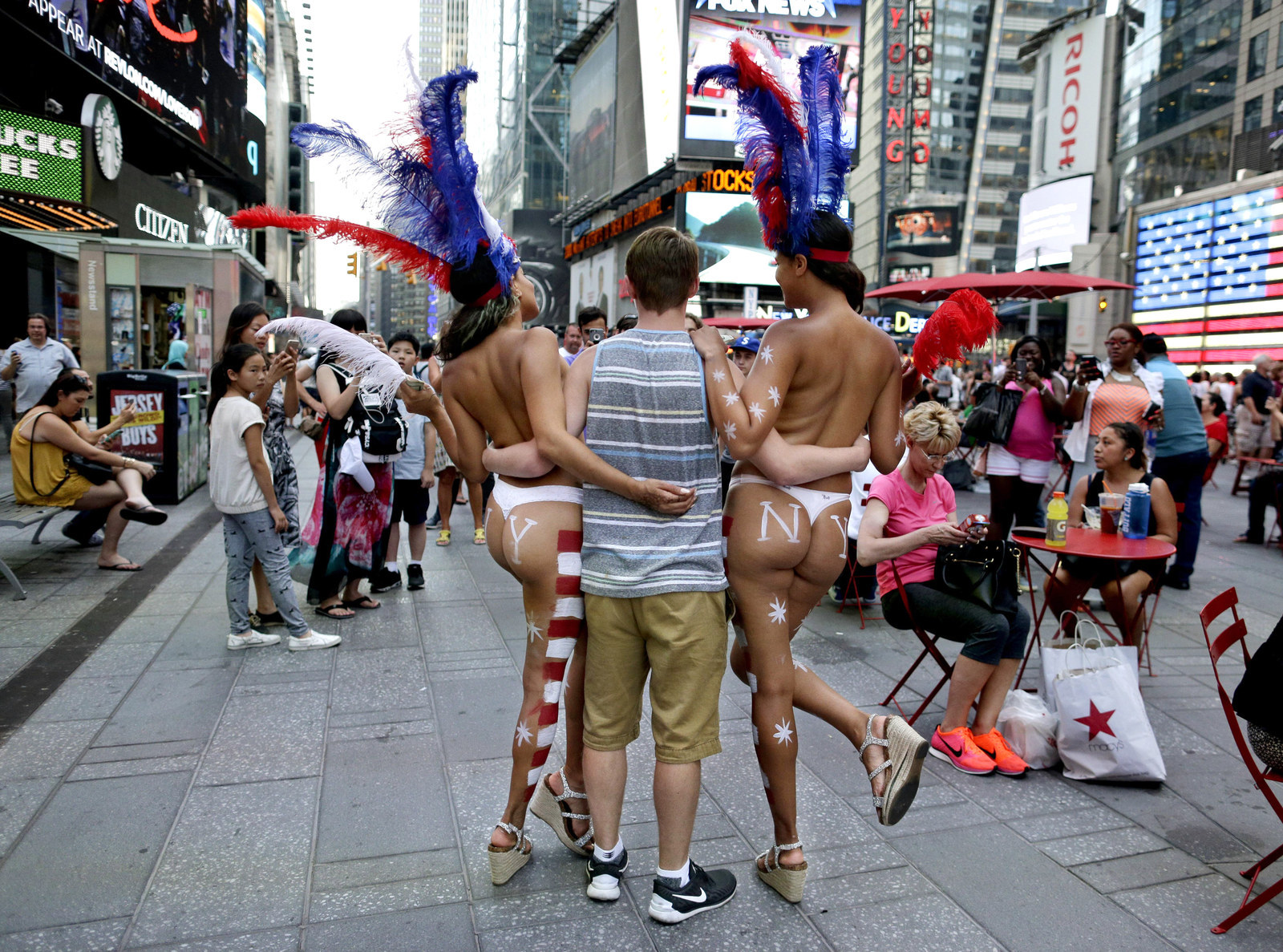 New York police took one of Times Square's topless street performers into custody Wednesday night in the first publicized arrest of one of the women since they became the center of a debate over whether the city should re-open the pedestrian square to traffic.

Police arrested the performer, 20-year-old Destiny Romero, on suspicion of felony drug possession and distribution, as well as prostitution. Jason Perez, the 22-year-old man believed to be Romero's handler, was also arrested. He faces drug charges and is accused of promoting prostitution.
The NYPD has recently formed a "Times Square Unit" dedicated to what it calls "quality of life issues" in the midtown hub, but Romero and Perez were arrested by undercover detectives from the department's narcotics division, a police spokesperson told BuzzFeed News.
The detectives approached Romero around 9 p.m. on Wednesday and engaged her in conversation, police said. She then introduced them to Perez, who allegedly sold the officers "a quantity of cocaine" and five ecstasy pills.
Times Squares' topless performers — known as "Desnudas" — typically perform with body paint, posing for photos with tourists and passersby while asking for tips. Although being topless in public and asking for tips are perfectly legal in New York, some claim the topless performers and other buskers who fill the square sometimes intimidate people into giving them money.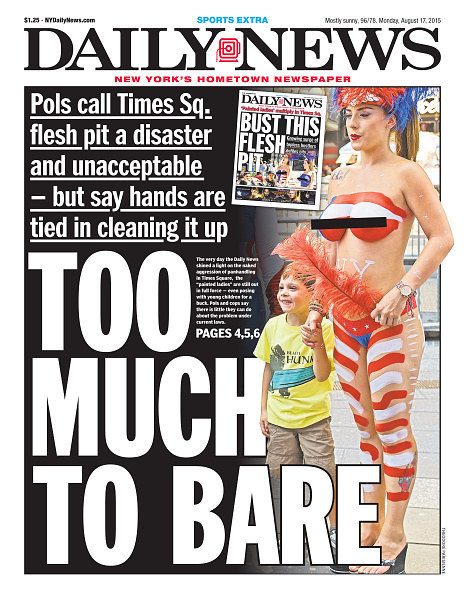 The performers recently came to the focus of the city's attention after the New York Daily News ran front pages featuring the so-called Desnudas and demanding an end to what it said was the degeneration of quality of life in the city four days in a row.
In the wake of the tabloid's spree, top city officials said they were troubled by the performers and the general state of Times Square. Mayor Bill de Blasio, a noted progressive, told the New York Times he was "unhappy" about the state of the square and that he was considering tearing up the pedestrian plaza built by his predecessor, Michael Bloomberg.
Police Commissioner Bill Bratton echoed his stance.

"I'd prefer to just dig the whole damn thing up and put it back the way it was," Bratton said in a radio interview.
If convicted of the top charge, Romero and Perez could face upwards of 25 years in prison. As of Thursday, it was unclear whether either of them had retained attorneys.