New York Governor, District Attorneys Debate Special Prosecutor For Police Brutality Cases
Most DAs are opposed to naming an outside prosecutor for police cases. The district attorney in Manhattan, though, has shown some support for the idea.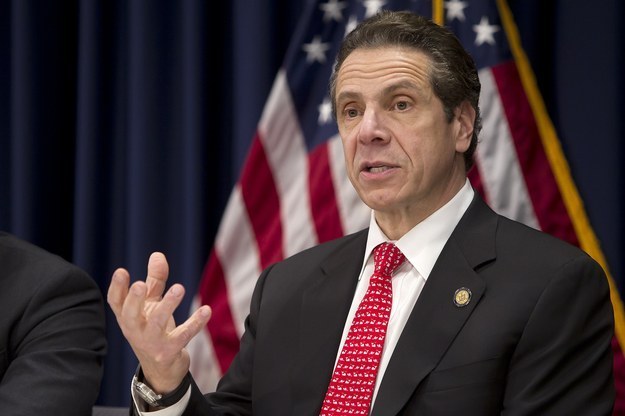 New York Gov. Andrew Cuomo and district attorneys from across the state have been debating whether a special prosecutor should review police brutality cases, a person familiar with the discussion confirmed to BuzzFeed News on Tuesday.
The conversation, first reported by the New York Daily News, has reportedly included discussions of a mandatory, state-level review of all police brutality cases in which a grand jury decides not to indict an accused officer.
The talks come after grand juries convened by district attorneys in New York and Missouri decided not to indict two white police officers who had killed unarmed black men, sparking widespread protests. Many critics focused on what some perceive to be an improperly close relationship between district attorneys and police, who often cooperate to build and prosecute criminal cases.
After the decisions were reached, Cuomo said that he supported "comprehensive reform" of the state's grand jury system. New York Attorney General Eric Schneiderman proposed the creation of a new agency under his purview to prosecute police brutality cases.
But the majority of the state's district attorneys appear to be opposed to the idea, which could limit their power and prosecutorial discretion. In December, the District Attorneys' Association of the State of New York said its members were "unanimously opposed" to a rule mandating a special prosecutor.
Still, at least one district attorney has indicated that he is open to discussing a special prosecutor. Cy Vance, the district attorney for Manhattan, told NBC in December that he would be "completely open to discussing what kind of special prosecutor program might be instituted."
The effectiveness of the grand jury system is bound to become controversial again in the coming months. Ken Thompson, the Brooklyn DA, has called for a grand jury to decide whether to indict Peter Liang, the New York City Police officer who killed Akai Gurley in a Brooklyn public housing development last year.
Thompson's office declined to comment on the talks with the governor.