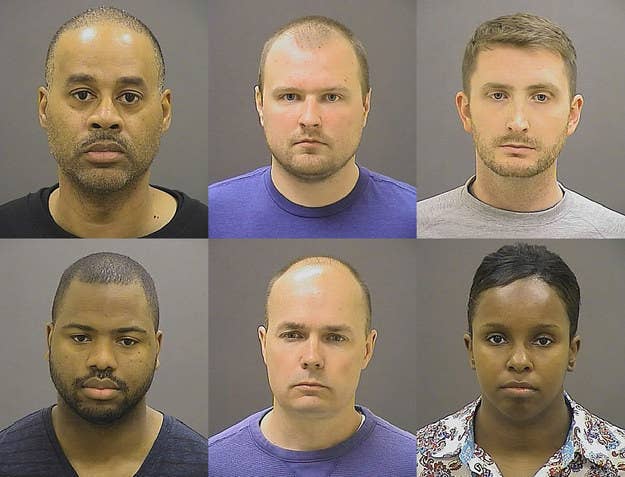 The Maryland Court of Appeals ruled on Tuesday that one of the officers charged in the death of Freddie Gray must testify against the other five officers accused in the case.
The decision will allow for the six contentious trials, which have been on hold since earlier this year, to finally resume. The new dates for the trials have not yet been set.
Gray, a 25-year-old black resident of West Baltimore, died last April after suffering a catastrophic spinal injury in police custody. His death sparked widespread protests, some of which became violent. The unrest only ceased after State's Attorney Marilyn Mosby charged five police officers involved in Gray's arrest with offenses ranging from misconduct in office to second degree murder.
Officer William Porter was the first officer to be tried in Gray's death, but the jury was unable to reach a unanimous verdict, leading the Baltimore Circuit Court to declare a mistrial. Mosby then sought to compel Porter — who testified in his own defense at his trial — to take the stand against the other five officers charged in the case.
Porter, however, asserted his 5th amendment right to not testify. The trial court denied his request, but his lawyers appealed the decision to the highest court in the state. The Court of Appeals then sided with the trial court in all five cases.
CORRECTION
The Court of Appeals ruled that Porter must testify against the other five officers charged in the case. A previous version of this article mistakenly stated the number of colleagues he has to testify against.