Man Who Allegedly Demanded Nanny Surrender Baby Is Found Naked In Therapist's Office
The man allegedly tried to take the baby after insisting it was dead.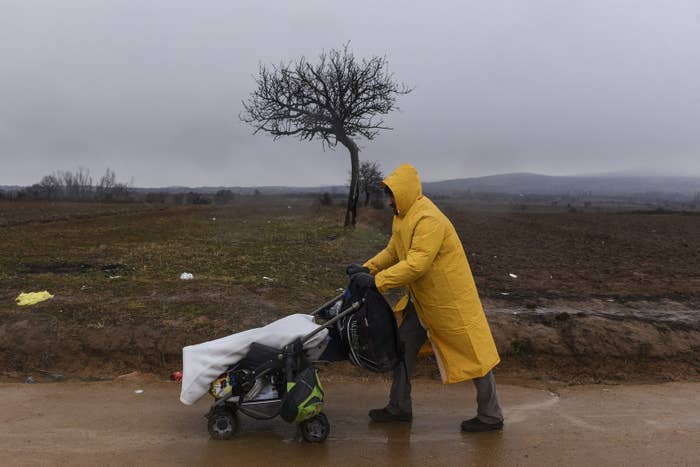 As the ancient proverb goes: Weird things happen in Long Island.

Officers with the Nassau County Police Department arrested a man on Tuesday after he allegedly followed a nanny home and demanded that she hand over the baby in her carriage, the authorities said.
To make matters stranger, the man was later arrested after he was found sleeping naked in a psychotherapist's office.
According to the authorities, the incident began shortly after noon Monday, when Craig Myczkowski, 44, approached a 65-year-old nanny who was pushing a stroller.
The woman, who was not identified, had taken the 20-month-old in her charge for a walk around Woodmere, a town in Long Island not far from the border with New York City.
"You are pushing a dead baby," Myczkowski allegedly told the nanny.
Since the child was actually alive, the nanny grew concerned and hurried back to the child's home, but Myczkowski followed her, authorities said. He then allegedly began to insist he needed to take the baby from the nanny.
When the woman made it to the house, she locked the doors, but Myczkowski still managed to make his way into a mud room outside the kitchen, authorities said.
"Give me the dead baby!" Myczkowski yelled through the kitchen door, according to the police.
Eventually, Myczkowski left the house without hurting either the nanny or the baby. However, he took the stroller with him. Police later found the baby carriage near a local pizzeria.
The next morning, Nassau County Police received a frantic call from an employee at a local psychotherapist's office, who had found a naked and incoherent stranger asleep on the couch, the Associated Press reported. Police later identified the man as the person responsible for Monday's incident and took him to a nearby hospital for an evaluation.
Myczkowski faces possible charges involving attempted unlawful imprisonment, endangering the welfare of a child, and others.
A spokesperson for the Nassau Country District Attorney told BuzzFeed News that Myczkowski has not yet been arraigned, and that it was unclear if he had been assigned a lawyer.