Life In New York Goes On After City's First Ebola Diagnosis
New Yorkers interviewed by BuzzFeed News reacted with equanimity to the news that one of their own tested positive for Ebola.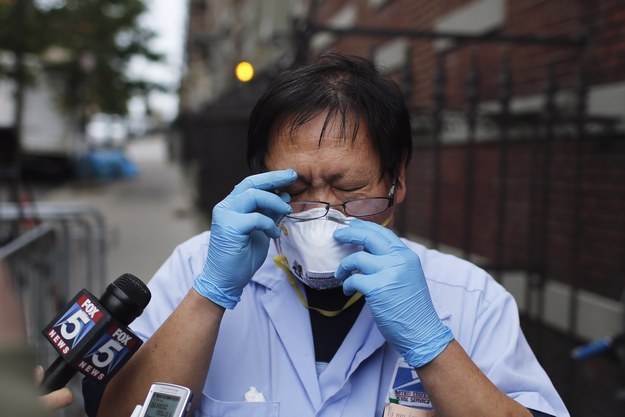 NEW YORK CITY — New York woke up on Friday to gray skies and the news that one of its residents had tested positive for the Ebola virus. And then it went on about its business.
The infected New Yorker is Dr. Craig Spencer, an international emergency medicine expert affiliated with Columbia University. Spencer was diagnosed with the virus late on Thursday, just days after he returned to the city from Guinea, where he had been treating Ebola patients with the international charity Doctors Without Borders. Guinea is one of three countries in West Africa where the virus has become a full-on epidemic, killing more than 5,000 people.
Spencer had been closely monitoring his health since arriving in the United States, and caught his symptoms at a very early stage, officials said. He was immediately transported to Bellevue Hospital, where he has been isolated in a facility designed to care for patients with contagious diseases. Since people infected with Ebola do not become contagious until their symptoms manifest in full force, it is extremely unlikely that anyone in New York caught the virus from Spencer.
Still, news of the diagnosis — and of the fact that Spencer had used public transportation and visited several popular destinations before testing positive for the virus — spread like wildfire across New York.
But despite the media frenzy around Spencer, city life went on almost as usual. People went to work, rode the subway, and generally behaved like New Yorkers. By the end of the day, the restaurant where Spencer had dinner on the night before his diagnosis had opened for business as usual.
In fact, it may well be that the biggest disruption of city life was caused by the news media, which set up camp outside Spencer's apartment, work place, and the hospital where he is being treated.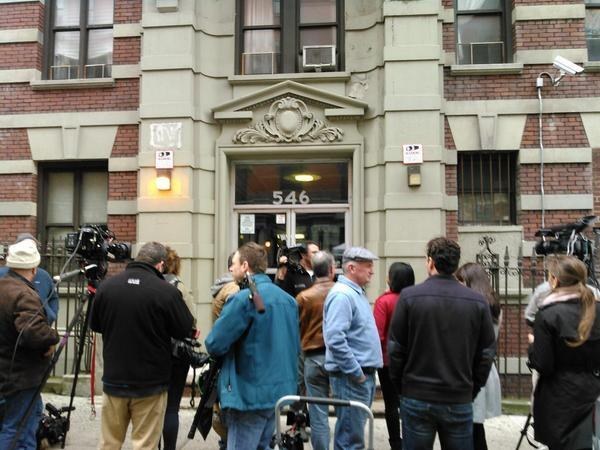 On Friday morning, the scene in Spencer's neighborhood of West Harlem did not seem out of the ordinary. But his block, at Broadway and West 147th Street, was swarmed by camera crews and newspaper reporters.
His neighbors, who had been allowed to stay at their apartments, walked out to work to find a wall of cameras and microphones. BuzzFeed News reached to four of them for comment. All of them tacitly declined to be interviewed by walking away from the reporter.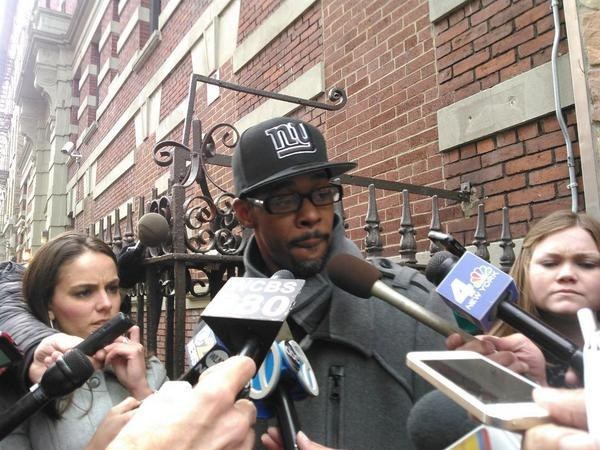 Others in the block were more vocal, expressing feelings that ranged from mild concern to downright annoyance.
Stan Malone, a local resident, said he had three relatives living in Spencer's building. He said that all three of them had decided to leave their apartment for a hotel even though the city had told them it was safe to stay at home.
"How in the world did this doctor treat people in West Africa and get here?" Malone asked. "This could have been avoided."
Further down the block, some residents said they were worried even though they knew it is very hard to contract the virus.
"It's a little scary, a little mind-blowing," said Aaron Ferreira, who lives on the building next door to Spencer's. "Even though it's hard to get the disease, I'm not going to ride the 1 Train for a while. I'm taking the D Train instead."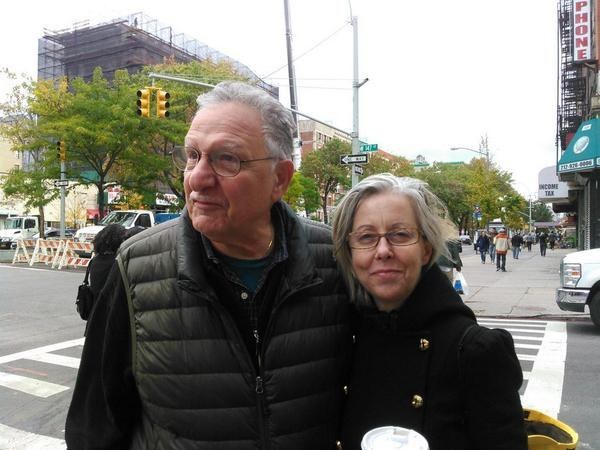 Other locals were unhappy with the heavy press presence around their area.
"It's ridiculous that you are all here!" said Salvatore Laverde, a local pharmacist, when confronted by several reporters. "You are creating a panic."
"What's your beef, Sal?" asked a reporter who said he was with the Wall Street Journal.
"You!" Laverde roared.
Downtown at Bellevue Hospital the scene was similar. The street was crowded with press.
Health workers entering and exiting the building in medical scrubs told a small group of reporters they would not comment on the Ebola case. Some of them indicated they had been told not to speak to reporters.
Inside Bellevue's lobby, life went on as usual. Doctors, nurses, and other staff members went about their day-to-day business. A group of children could be seen playing organized games in a corner of the lobby.
"We work in a hospital!" Paul Stainke, Bellevue's associate director for spiritual care, told BuzzFeed News. "We are used to sick people."
Late in the afternoon at Columbia University Medical Center, the hospital in the northern tip of Manhattan where Spencer is a fellow in international emergency medicine, there were no reporters to be seen. The only people in sight were doctors and nurses, heading home after a long day of work.