Justice Department Finds Pattern Of Racial Bias In Policing In Ferguson, Missouri
The months-long investigation in the wake of Michael Brown's death is expected to be released as soon as Wednesday, a law enforcement source told BuzzFeed News. The coming report finds that police conduct in Ferguson routinely violates the Constitution and federal law.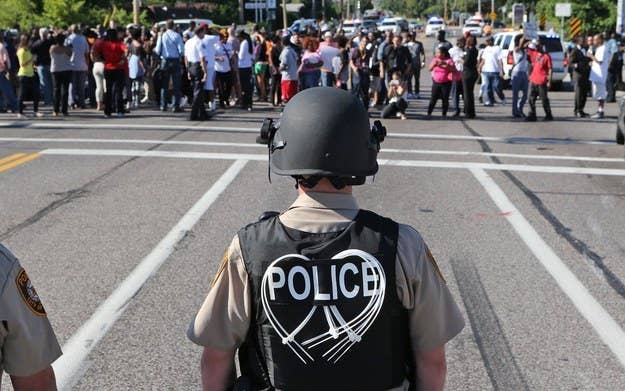 A federal investigation conducted in the wake of Michael Brown's death found a pattern of racial bias in the police department of Ferguson, Missouri, according to a law enforcement official familiar with the findings.
The Department of Justice launched the inquiry in August 2014 after a white police officer shot and killed Brown — a black teenager who was unarmed. The shooting, and several others like it, ignited weeks of protests against police brutality around the country.
The Civil Rights Division of the Justice Department found that the combination of racial bias and the department's focus on raising revenue resulted in patterns and practices that routinely violate the U.S. Constitution and federal law, a law enforcement official familiar with the findings told BuzzFeed News. The report detailing the results of the investigation was expected to be published as early as Wednesday.
The DOJ found that 93% of all the people arrested in Ferguson between 2012 and 2014 were black, even though the city is only 67% African-American, the Washington Post reported and BuzzFeed News confirmed.
The inquiry also found that 90% of all citations and 85% of all police stops affected black people and that 88% of the cases in which Ferguson officers used force targeted African-Americans.
Of particular note, given the reason Brown was initially called over by Ferguson police, the report finds that 95% of people stopped for "manner of walking in roadway" and 94% of those stopped for failure to comply were black.
The report criticizes court practices — from dismissal rates to the proportion of cases in which warrants are issued — as another area of Ferguson's government where racial bias was found.