Judge Who Donated Money To Hastert Campaigns Will Remain On Case
Thomas Durkin donated a total of $1,500 to the congressional campaigns of the embattled former speaker of the House. He offered to step down from the case, but neither Hastert nor the prosecutors in the case objected to him.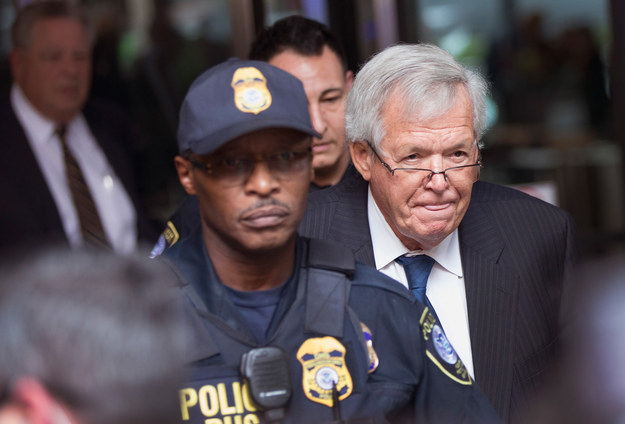 A federal judge who donated money to Dennis Hastert's campaigns will remain in charge of the criminal case against the former speaker of the House, the Associated Press reported on Thursday.
Judge Thomas Durkin gave Hastert a total of $1,500 during two congressional campaigns in the early 2000s, Politico reported. Durkin disclosed the donations on Tuesday, during Hastert's arraignment in U.S. District Court in Chicago. He offered to step down if either party doubted his impartiality.

Thursday's announcement that Durkin is staying on the case suggests neither Hastert nor the U.S. Attorney prosecuting the case objected to the judge remaining on the case.
Hastert is accused of violating banking regulations and lying to the FBI as part of an attempt to pay a person from his past to conceal "prior bad acts." Several media outlets have reported that Hastert was paying a man he sexually abused decades ago, when he coached the wrestling team in a small town in rural Illinois.
Hastert has pleaded not guilty to the baking charges, but has not commented on the reports about his alleged sexual misconduct.