Gustavo Cerati, Argentina's Greatest Rock Star, Is Dead
Soda Stereo's legendary lead singer and guitarist suffered a stroke in May 2010 and had been in a coma ever since. He leaves behind some of the best Spanish-language rock music of all time.
Gustavo Cerati, the Argentinian songwriter who gave generations of Latin Americans rock anthems in their own language, died on Thursday in Buenos Aires after a prolonged illness.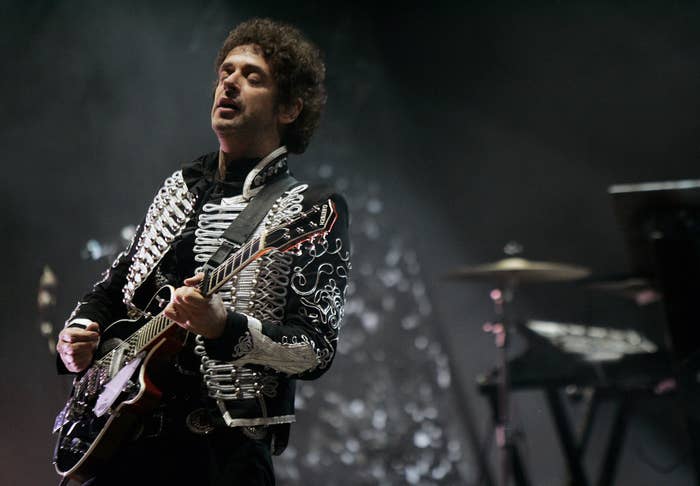 The rock star's family announced his death with a post on the singer's official Facebook page.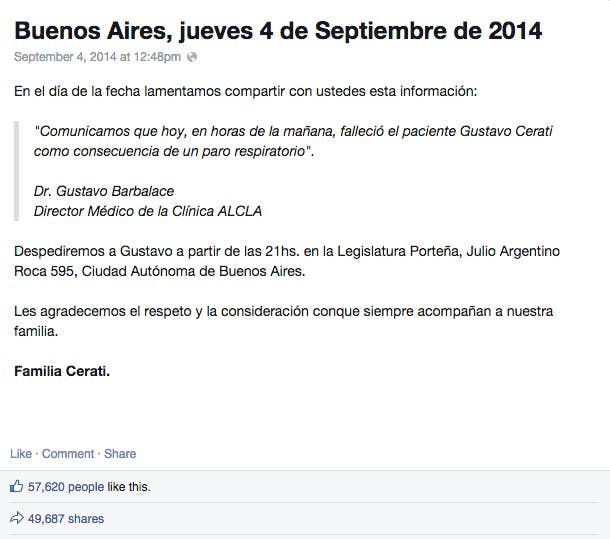 Cerati was most famous for his work with Soda Stereo, one of the first Spanish-language rock bands to achieve massive international success.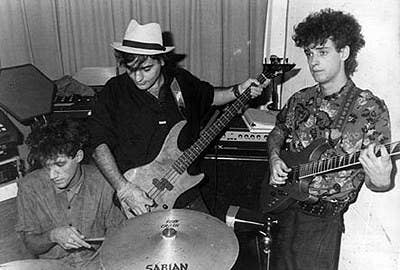 Active from 1982 to 1997, the band began by imitating English-language outfits such as The Cure, but eventually developed a distinctive voice that incorporated elements of traditional Latin American music.